Trump's Nickelback Joe Biden Tweet Trolled with Edited Version Featuring Giuliani's Arrested Associates
A video parodying Trump's Nickelback Tweet has gone viral.
The video—posted by The Bulwark on their Twitter feed—uses the same clip from the "Photograph" music video. Only in Chad Kroeger's frame this time are Rudolph Giuliani and his recently-arrested associates, including an audio description in which the watcher is told that Giuliani admitted to both knowing the men.
On October 3, Trump posted a video featuring a parody of the Nickelback music video (which in of itself has spawned a viral meme). The tweet, which read "LOOK AT THIS PHOTOGRAPH," featured a video which begins with Biden denying any connection to a Ukrainian gas company, followed by a clip of lead singer Chad Kroeger holding up a picture frame as he does in the music video—but the image in the picture was of Joe Biden, Biden's son, and another man labeled a "Ukraine gas exec."
Nickelback immediately had the video removed from Twitter and Youtube via a copyright strike but Trump left up the now-empty tweet, which has led to a spike in the sales of Nickelback's music, according to People.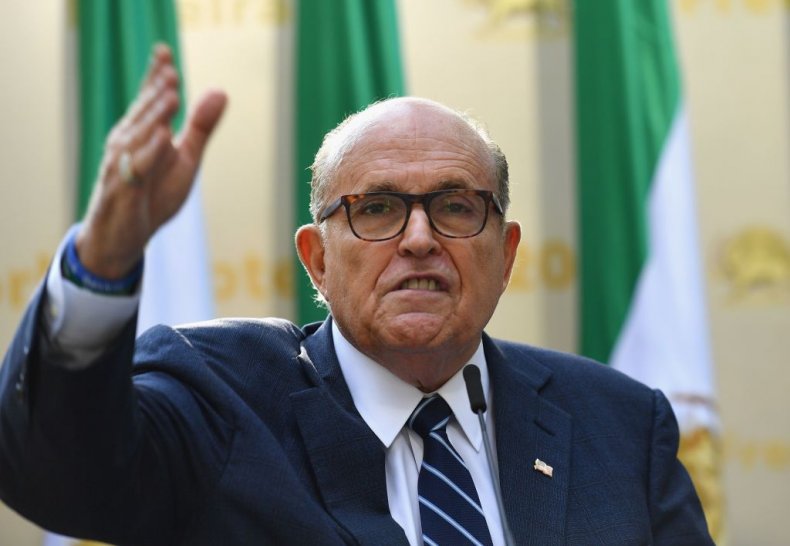 Lev Parnas and Igor Fruman, the two men shown in the parody video, were linked to the ongoing Ukrainian scandal. Both men were charged with violating campaign finance laws on October 10. They were connected to an attempt to remove America's Ukrainian ambassador, Marie L. Yovanovitch, from her position—perhaps to facilitate easier communication between Trump and Ukrainian sources.
The indictment said Parnas acted, "at least in part, at the request of one or more Ukrainian government officials."
They drew the attention of The Federal Election Committee by illegally creating a company set up to mask a donation of $325,000 to a pro-Trump super PAC last year and promising to raise additional funds for unnamed by the indictment Republican congressmen in 2018.
The men were also accused—alongside two other men, David Correia and Andrey Kukushkin—of funneling money with Russian ties into campaigns for various state and federal candidates in exchange for influence. The men were planning on setting up recreational marijuana shops in various locations and were seeking political help to facilitate the arrival of licenses.
Parnas has known Rudolph Giuliani for years and worked with Fruman to connect Giuliani to Ukrainian prosecutors who provided information to Giuliani, according to the indictment.