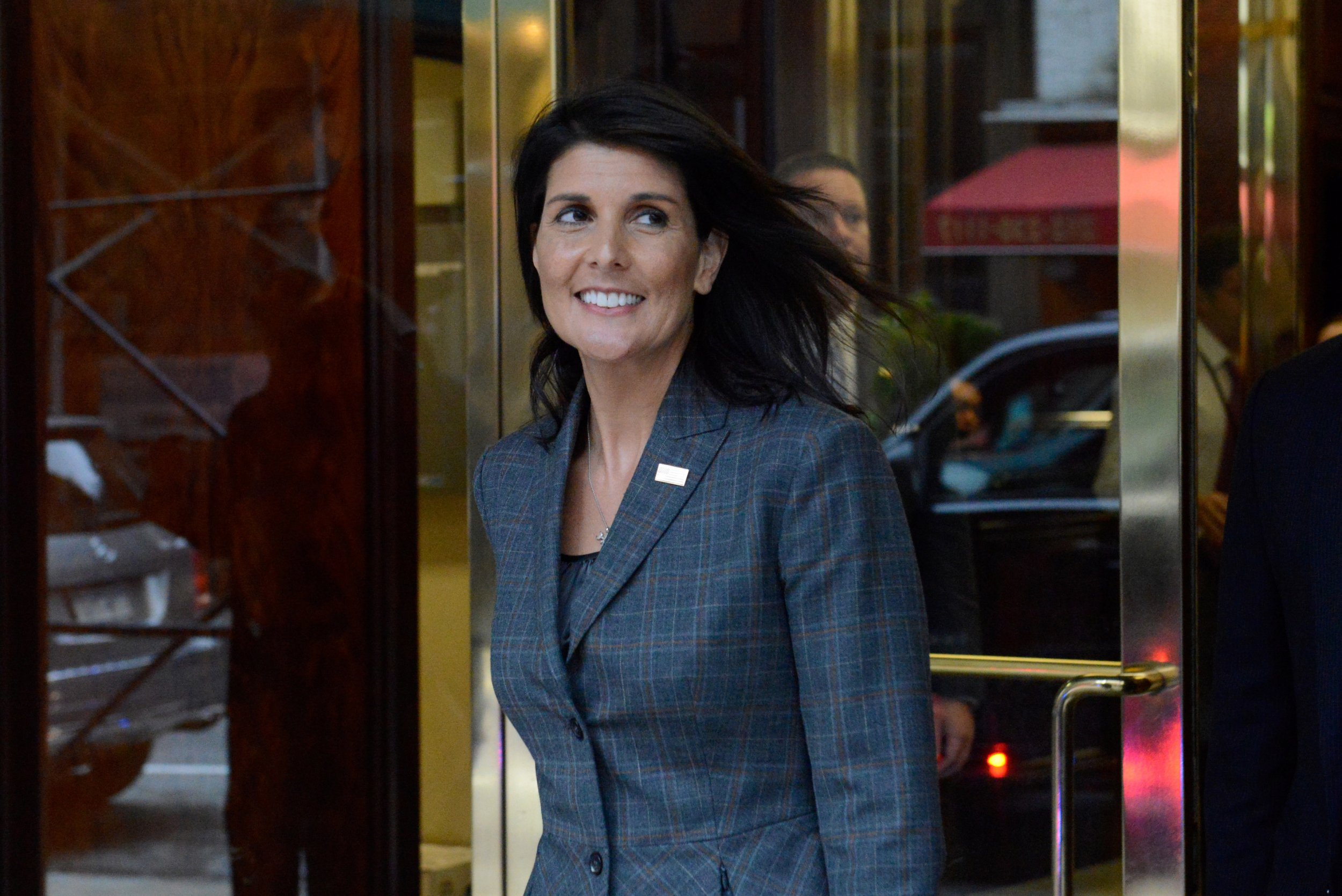 Nikki Haley, the U.S. ambassador to the U.N., has been handed a stern warning by federal investigators after breaking the law when she used her Cabinet position in June to promote then-congressional candidate Ralph Norman.
Haley broke a law called the Hatch Act, said the U.S. Office of Special Counsel—a federal investigative agency in findings released Tuesday. The law prevents high-level government officials from using their office to engage in politics.
The watchdog agency said Haley's retweet June 19 of a tweet by President Donald Trump endorsing Norman constituted breaking the law.
The agency issued its findings in a letter to Citizens for Responsibility and Ethics in Washington (CREW) a nonprofit ethics group that filed a complaint about Haley's retweet from her personal account. Haley later deleted the retweet. The same law doesn't apply to the president, vice-president and select senior officials.
"Ralph Norman, who is running for Congress in SC's 5th District, will be a fantastic help to me in cutting taxes," Trump wrote in his original tweet. Norman became a South Carolina Congressman in June and is now co-sponsoring a bill that would put an end to the U.S. Department of Education.
Read more: Trump Was Being Honest When He Said He'd 'Totally Destroy' North Korea, Nikki Haley Says
The Office of Special Counsel says it gave Haley a warning that if she breaks the law again they will consider it "a willful and knowing violation of the law, which could result in further action."
"This is already the third time this year that a senior Trump official has been reprimanded for misusing their official position following a CREW complaint," said Noah Bookbinder, CREW's Executive Director in a statement. "Ambassador Haley should have known better."
In April, White House Director of Social Media Dan Scavino Jr. was also reprimanded under the Hatch Act after attacking a political opponent. Counselor to the President Kellyanne Conway was also given ethics counseling after she promoted Ivanka Trump's brand on Fox News in February, telling viewers to "go buy Ivanka's stuff."
"One is unfortunate, two is a coincidence, but three in less than a year is a pattern," Bookbinder said. "This all stems from the president's permissive attitude toward ethics; the tone is set at the top."