Trump's North Korea 'Fantasy' Will Never Bring Kim Jong Un To His Knees, China Says
China advised the Trump administration to abandon its "fantasy" of defeating North Korea's dictator Kim Jong Un with sanctions and insisted that negotiations were the only way to diffuse the nuclear weapons dispute.
On Tuesday, after a two-day long inter-Korean "openhearted talk" between the North's supreme leader and a 10-member South Korean delegation in Pyongyang, the parties reached a "satisfactory agreement" on improving relations and peace on the Korean Peninsula, South Korea President Moon Jae-in's office said in a statement.
Later that evening, China's ruling Communist Party's official newspaper, Global Times, published a report which praised the "welcomed and inspiring" development while criticizing the U.S. for inflaming the situation by using sanctions to pressure the regime.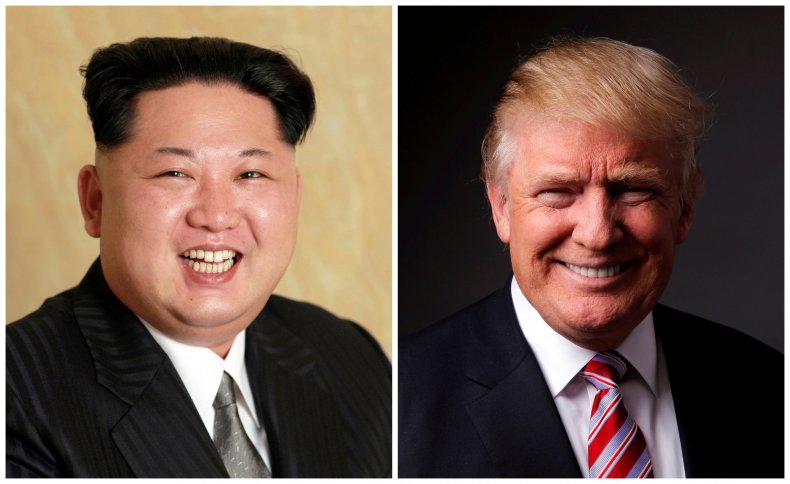 "The US should give up its fantasy of bringing North Korea to its knees. Trump's team may think it is their maximum pressure that caused Pyongyang's change," the Global Times op-ed read.
It added: "But the reality is that North Korea now has an intercontinental ballistic missile that can allegedly hit targets in the U.S. No one can intimidate anyone. Negotiation is the only way out."
Following the summit meeting, Chung Eui-yong, Seoul's national security chief, announced that Kim has agreed to halt all nuclear missile tests while dialogue is still ongoing with the South. Chung also said Pyongyang were interested in speaking to the U.S. in an "in an open-ended dialogue to discuss the issue of denuclearization and to normalize relations with North Korea."
North Korea has agreed to another summit in Panmunjom in late April and will set up a hotline, so the leaders can connect with each other. Pyongyang also stated they will consider denuclearizing if "the military threat to North Korea is resolved" and safety for the regime was secured, Chung said.
The event marked the first time South Korean envoys had visited Pyongyang in over 10 years and the first time Kim conducted a meeting with officials from the South since the death of his father, Kim Jong Il, in 2011.