North Korea Needs a Nuclear Bomb Because Trump's Threats Have Crossed 'The Line,' Says Secretary of State John Kerry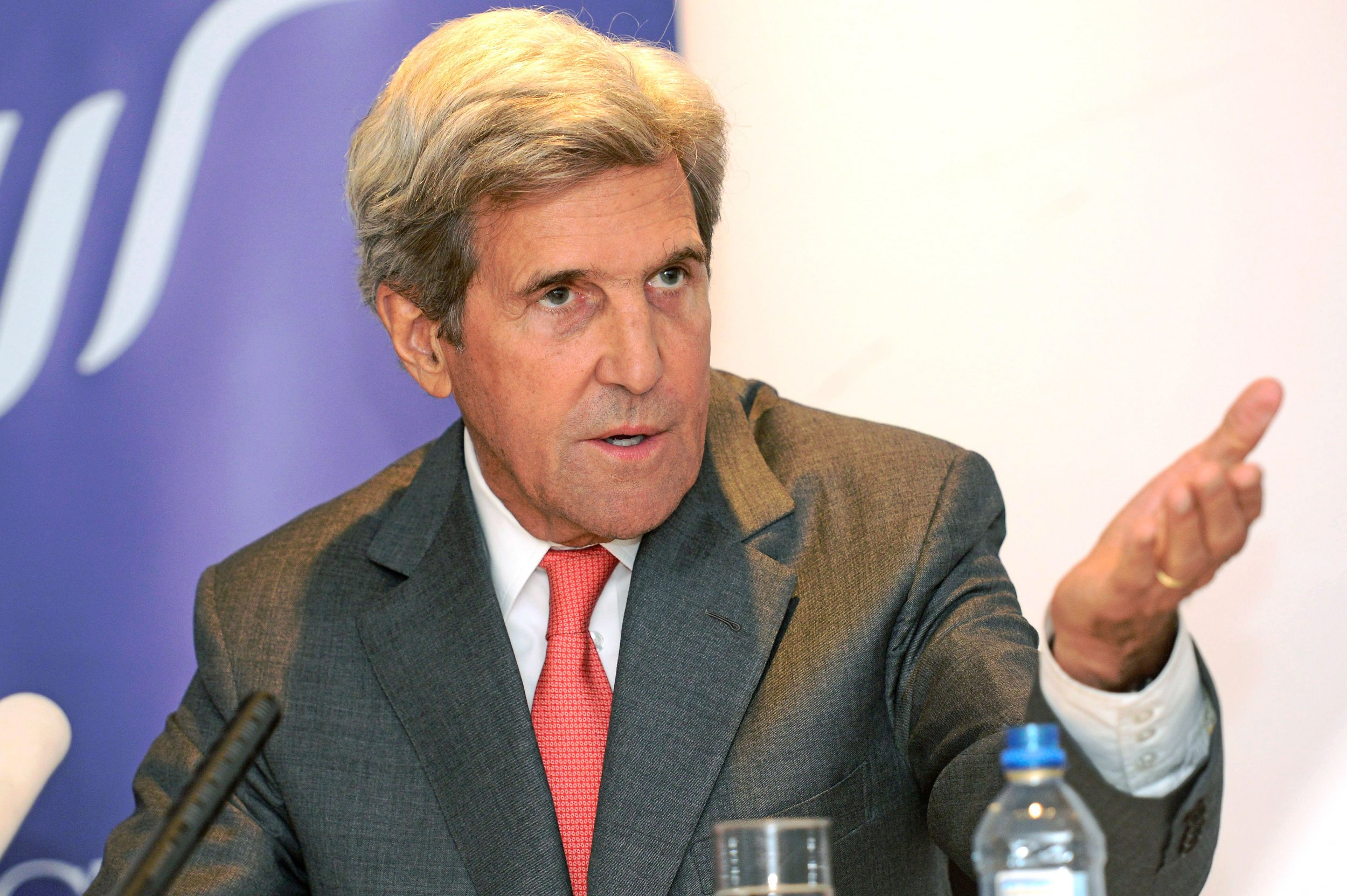 President Donald Trump has "frankly stepped over the line" with his fiery rhetoric to North Korea, former Secretary of State John Kerry said on Monday.
"It's given North Korea a reason to say, 'Hey, we need a bomb, because if we don't have a bomb, we're going to not be able to protect ourselves and they'll come after us,'" Kerry, who served under Barack Obama, said of Trump's statements in an interview that aired on CNN on Monday.
Kerry said the world is moving away from nuclear weapons. "What the president needs to do is make sure that he's no feeding into North Korea's fear of regime change or of a unilateral attack or otherwise," Kerry said in the sit-down with CNN Chief International Correspondent Christiane Amanpour.
Kerry's advice comes the day before Trump travels to South Korea as part of his 11-day Asia tour that inevitably will include talks about how to deal with escalating tensions around nuclear warfare with North Korea.
Both Trump and the Pyongyang have taken inflammatory verbal shots at each other, seemingly fueling each other's' threats. Trump on August 8 warned Pyongyang not to stop threats against the U.S. or "face fire and fury like the world has never seen." North Korea hasn't been silenced. The country's state-run media on October 19 said the U.S. should expect an "unimaginable strike" at an unexpected time.
Kerry did not quantify the risk of nuclear war with North Korea, but stated there was a risk of unintended consequence, "the risk of tweeting yourself or insulting yourself into a position where something happens," he said, not naming Trump, who is known for his Twitter rants.
The former secretary of state added that the meetings Trump is having in Asia are "extremely important" and that he hopes the president and other countries can have a serious discussion to address North Korea's concerns about aggression, a regime change and the threat it feels from the U.S. "I think there are ways to try to do that," Kerry said.
Obama's administration recommended that Trump's administration ratchet up sanctions on North Korea and that should be stepped up, Kerry said. "The sanctions we have today against North Korea are not as tough as the ones we had against Iran," said Kerry, who also advocated for saving the Obama-era Iran Nuclear Deal that Trump decided to decertify.