Trump's Open Schedule Indicates He May Be Watching Impeachment Hearings in Real Time
President Donald Trump may be set to give live reactions to the first public impeachment hearing against him, as the preliminary White House schedule looks clear for Wednesday morning.
The White House schedule does not always list every activity of Trump, but the absence of activities on Wednesday morning is notable, considering the public hearings are planned during that time. The hearings are expected to start at 10 a.m., while Trump's first activity is a noon meeting with Turkish President Recep Tayyip Erdogan.
The eyes of many are likely to be glued to Trump's Twitter account during the hearing, as history suggests there is a not inconsiderable chance of the president watching the proceedings on television and tweeting live reactions.
One of the first to testify at the hearing will be lead diplomat at the U.S. Embassy in Ukraine Bill Taylor. George Kent, the deputy assistant secretary of state for European and Eurasian affairs, will be joining him.
The pair are expected to testify in support of the claim that Trump orchestrated a "quid pro quo" arrangement by agreeing to supply Ukraine with aid only if Ukrainian President Volodymyr Zelenskiy agreed to investigate his political rival, former Vice President Joe Biden. Both men backed the claim in a closed-door October hearing.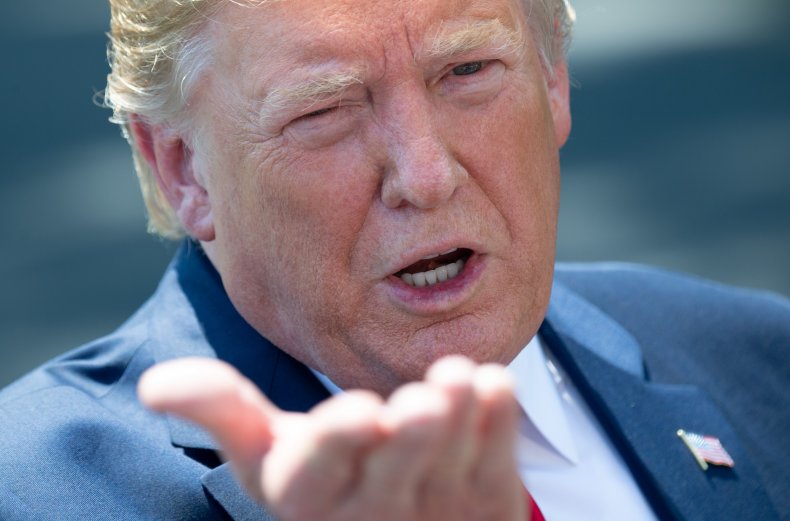 In previously released text messages, Taylor had described the alleged arrangement as a "nightmare scenario" to U.S. Ambassador to the European Union Gordon Sondland, saying "I think it's crazy to withhold security for help with a political campaign."
The president has attempted to discredit the men, and accused Taylor of being a "never Trumper," a member of a group he recently labelled "human scum."
Trump has denied any wrongdoing, lashing out at the inquiry by portraying himself as a victim of a Democratic "witch hunt." He claims that he is being treated "unfairly," and has controversially compared the inquiry to a "lynching."
The president has also implied that he will be releasing the full transcript of his "first phone call" with Zelenskiy. The call is at the center of the impeachment inquiry, and Trump has repeatedly described the call as "perfect."
"The call to the Ukrainian President was PERFECT," tweeted Trump on Sunday. "Read the Transcript! There was NOTHING said that was in any way wrong. Republicans, don't be led into the fools trap of saying it was not perfect, but is not impeachable. No, it is much stronger than that. NOTHING WAS DONE WRONG!"
Should Trump fail to react to the proceedings on social media, he is unlikely to remain silent at 3 p.m., when is scheduled to take part in a joint press conference with Erdogan.