Trump's Own Aides Have Been Warning Him That He 'Faces the Real Likelihood of Impeachment,' Says CNN's Jim Acosta
CNN Chief White House Correspondent Jim Acosta reported on Monday afternoon that Donald Trump's aides have been warning the president that there's a "real likelihood of impeachment" as support for the Democrat-led House's inquiry grows.
"I'm told aides of the president have cautioned him just in the last few days he faces the real likelihood of impeachment," Acosta said during a segment on CNN's The Situation Room, adding that his sources say the aides are "divided" over the issue.
Some have been "reassuring the president that House Speaker Nancy Pelosi is just placating Democrats and won't ultimately drive the process toward an impeachment vote," he explained.
Acosta then referenced a new CNN poll, which showed that the public is becoming more open to impeachment, with 47 percent saying they support impeachment and removing the president from office, compared to just 41 percent in May.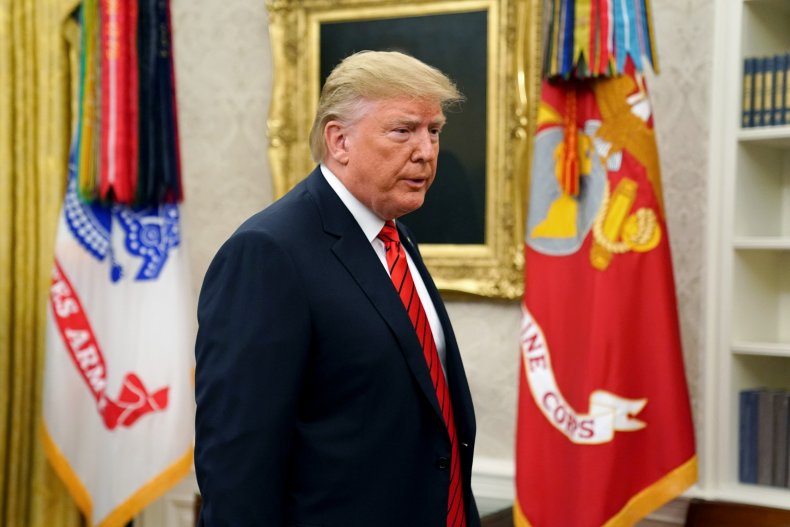 Another poll, released on Sunday morning, also indicates a rise in public support for impeachment proceedings as Trump faces increased scrutiny after a whistleblower filed a formal complaint that accused the White House of covering up a phone conversation he had with Ukrainian President Volodymyr Zelensky in June, during which he asked his foreign counterpart to investigate the family of former Vice President Joe Biden.
Early reports about the incident sparked public outrage and resulted in a formal impeachment inquiry into Trump, announced by Pelosi last Tuesday. A partial transcript of Trump and Zelensky's call proved that the president did ask his foreign counterpart to probe his 2020 political rival. The Wall Street Journal on Monday reported that Secretary of State Mike Pompeo listened in on the Trump-Zelensky phone call, as well as some other administration officials.
The CBS News poll found that a majority of Americans—55 percent—approve of the impeachment inquiry, while 45 percent disapprove. The weekend poll shows rising support for the proceedings in recent days. An NPR/PBS NewsHour/Marist poll conducted by phone mid-last week showed that Americans were split on the issue, with 49 percent approving of the proceedings and 49 percent disapproving.
From what they know so far about Trump's involvement in the Ukraine scandal, 41 percent of respondents believe the president acted illegally, 31 percent thought he acted improperly but lawfully, and 28 percent said he acted properly. Despite the split, a majority—55 percent—of respondents agreed that the inquiry into Trump is "necessary."
Senate Majority Leader Mitch McConnell has said his chamber would consider removing the president if the House votes to impeach.
"Under the Senate rules, we're required to take it up if the House does go down that path and we'll follow the Senate rules," the Republican leader said.