Trump's Pick For Chile Ambassador Tied To Jared Kushner Family Handshake Deals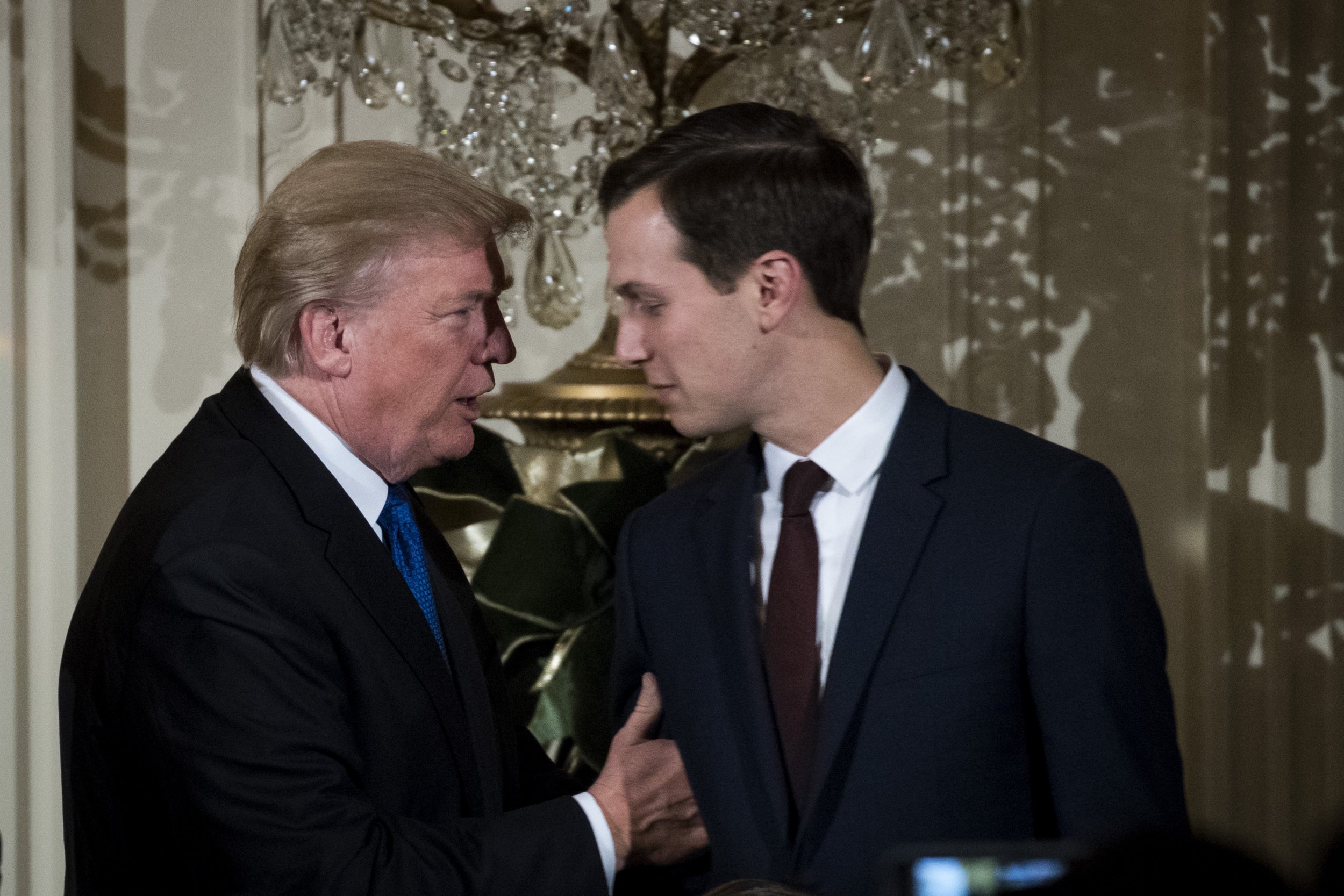 President Donald Trump's pick for ambassador to Chile reportedly has deep financial ties to Jared Kushner's family that the White House did not announce early this month.
Andrew Gellert is a prominent businessman and president of Gellert Global Group in New Jersey whom Trump nominated on January 4, but the White House statement did not disclose he is the son of George Gellert, a close friend of Kushner's father Charles Kushner, Bloomberg reported on Monday.
The older men for decades have partaken in handshake deals, and the most notable of their shared interests is 666 Fifth Avenue, a Manhattan office tower in deep debt and seeking foreign investors. Kushner Companies owns 50.5 percent of the 41-story building and the Gellerts have a substantial portion of that share, a person familiar with the deal told the publication.
Related: Jared Kushner Company Stops Seeking Chinese Money For Luxury Tower Amid Conflicts-of-Interest Criticism
"Andy is a brilliant young man who has been instrumental in building a very successful family business," Charles Kushner through a spokeswoman told the media outlet. "Our country is fortunate to have Andy serve in such an important ambassadorship."
George Gellert often co-guaranteed loans for properties with Charles Kushner's wife after he was convicted of illegal campaign contributions, witness tampering and tax evasion in 2005.
A White House spokesman for Jared Kushner did not respond to a request for comment from Newsweek on his relationship to Andrew Gellert, and a Kushner Companies spokeswoman declined to comment.
The White House press release stated that Andrew Gellert "leads an enterprise consisting of many North American food importing companies, including Atalanta Corporation, the largest privately held food importer in the United States." He has helped his company expand into exporting dried fruits and nuts from Chile, but speaks only basic Spanish and has no experience in diplomacy, Bloomberg reported.
Ambassadorships have been used to pay back big campaign donors for years, but they are not frequently awarded to business associates. Trump was reportedly the first president to hand plum ambassadorships and senior administration roles to members of his costly private clubs.