Trump's Pick for West Virginia Voted Against MAGA More Than 'RINO' Opponent
In a rare GOP primary race, two West Virginia congressmen are going head-to-head as a result of redistricting, and former President Donald Trump is endorsing one of them.
But while Trump is touting his pick, Alex Mooney, as a "conservative warrior," it is the so-called RINO (Republican in Name Only), David McKinley, who was more supportive of Trump's agenda during his presidency.
McKinley backed the Trump White House's position on bills 91.1 percent of the time, while Mooney voted that way 86.4 percent of the time, according to data from CQ Roll Call. McKinley opposed Trump's position only 15 times, compared with Mooney's 23.
The race between the two House incumbents has garnered a number of noteworthy endorsements and will test Trump's influence over Republican voters. While Mooney has Trump's backing, McKinley has been endorsed by West Virginia's Republican governor, Jim Justice, as well as its Democratic senator, Joe Manchin, and former Trump Secretary of State Mike Pompeo, who served under Trump.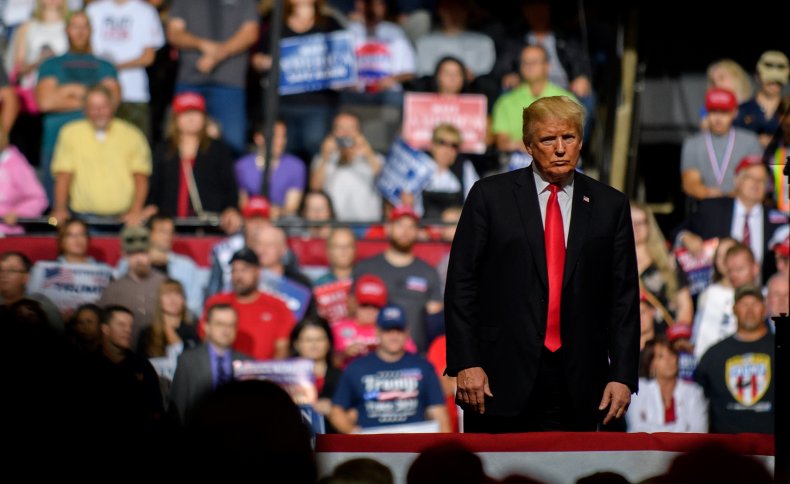 In a statement announcing his endorsement of Mooney, Trump called McKinley "a RINO who supported the 'Unfrastructure Bill' and the Sham January 6 Unselect Committee."
Trump was referring to McKinley's House votes supporting President Joe Biden's $1.2 trillion infrastructure law and the creation of a House committee to investigate the January 6 riot at the U.S. Capitol last year.
McKinley—who campaigned on infrastructure funding when he was first elected to Congress in 2010—is among the 13 House Republicans Trump has repeatedly condemned for backing the bipartisan infrastructure bill. The congressman has said the legislation is expected to provide more than $700 million to West Virginia over the next five years.
On the same day that Biden signed the bill into law, Trump endorsed Mooney—a move McKinley had anticipated. "They said, 'You know, if that happens, Trump is going to endorse your opponent,'" he told Roll Call.
The 75-year-old civil engineer and seventh-generation West Virginian was also one of 35 House Republicans who voted to create the January 6 commission. He told radio network West Virginia MetroNews that the new panel would "help us get to the bottom of what happened that day and understand the factors that contributed to it."
Mooney voted against both the infrastructure bill and the January 6 committee.
McKinley's vote on the infrastructure bill earned him the support of West Virginia's governor, a Trump ally. But enthusiasm for the former president remains high in the Mountain State. Trump won in every county in both 2016 and 2020, gaining more than two-thirds of the state's voters.
"McKinley also betrayed Republican voters in West Virginia and the great people of West Virginia," Trump said at a tele-rally for Mooney on Tuesday. "You know, I won there twice, and I won by just about record-setting numbers."
Newsweek reached out to McKinley and Trump for comment.