Trump's Plan to Save Air Force From Collapse Due to Pilot Shortage Won't Work, U.S. Military Says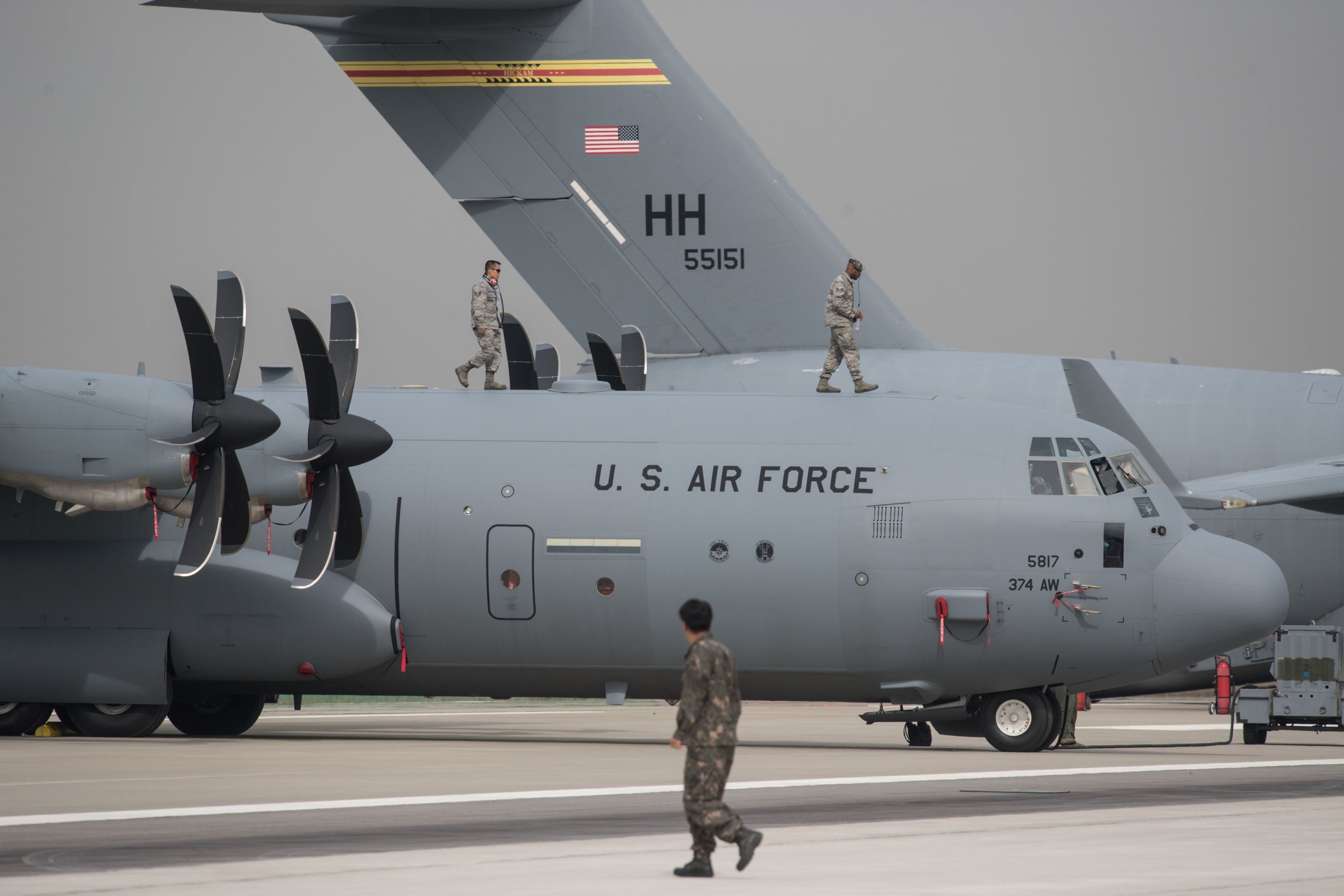 The U.S. Air Force said Tuesday that an executive order signed by President Donald Trump doesn't solve its massive pilot shortage as intended.
Trump's order allows the Air Force to recall up to 1,000 retired pilots to active duty to ensure it has enough aviators who are combat-ready. By law, all branches of the military are typically only allowed to bring back 25 officers at a time.
But the Air Force is short 2,000 pilots as of last week, and pilot recalls aren't sufficient to meet needs. "We appreciate the flexibility, but we want pilots with more than just a three-year commitment," an Air Force spokesman told Fox News on Tuesday. The Air Force is looking for pilots who can make a 10- to 20-year commitment, the spokesman added.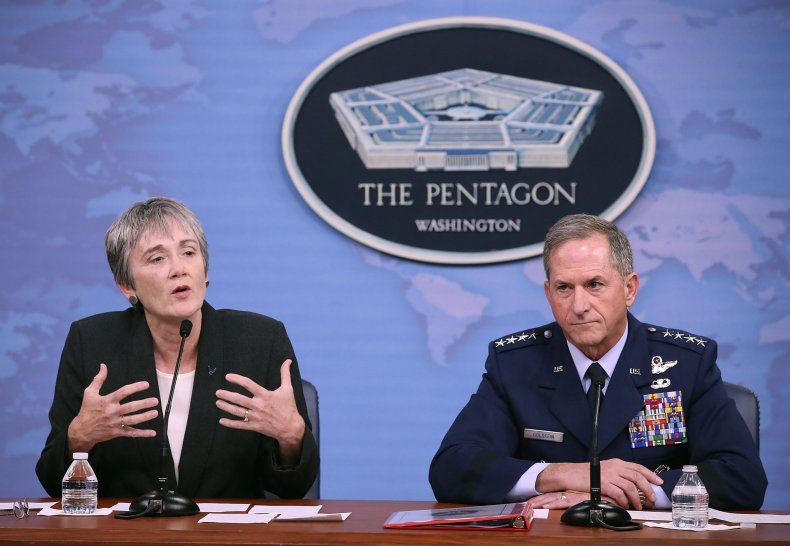 Military leaders have expressed concern the Air Force could "break" if it doesn't find a way to deal with the shortage. The Air Force needs roughly 20,000 pilots to accommodate its various needs and fly its wide array of aircraft. Roughly 10 percent of its positions remain unfilled.
"With 2,000 pilots short, it'll break the force," U.S. Air Force Secretary Heather Wilson said last Thursday amid the annual State of the Air Force news conference at the Pentagon.
This massive shortage comes as the U.S. military deals with myriad threats across the world that require significant airpower to confront, from combating the Islamic State militant group (ISIS) to putting pressure on North Korea.
"We're burning out our people," Wilson said. "Surge has become the new normal in the United States Air Force. You can do that for a year, or two years, maybe even three or four years. But I met someone last week who has just come back from his 17th deployment. Seventeen deployments. And at some point, families make a decision that they just can't keep doing this at this pace."
With so many pilots overworked, "The tension on the force right now is significant," U.S. Air Force Chief of Staff General Dave Goldfein said.
The issue is not with recruitment, but that many pilots opt for higher salaries with commercial airlines when they're up for re-enlistment. The Air Force has attempted to address this issue by offering contract extensions of only one or two years with $35,000 bonuses, as opposed to the typical five- to nine-year extensions.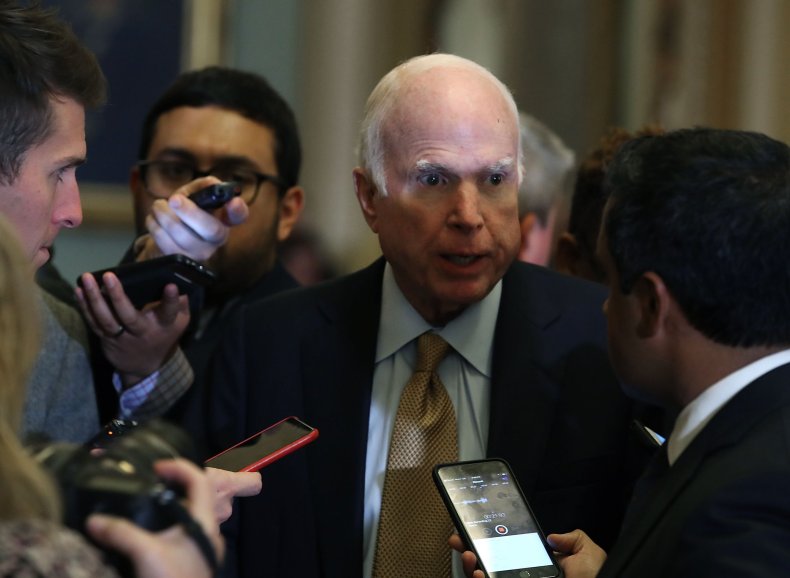 But Senate Armed Services Committee Chairman Senator John McCain, a veteran who was a U.S. Navy pilot during Vietnam, doesn't believe offering pilots more money is the answer to the issue. McCain feels the problem is actually linked to a desire to fly and the fact pilots feel they're grounded far too often due to budget cuts.
"You are facing a personnel crisis… And what confounds me is the Air Force comes over to say, 'We just need more money.' …You are addressing this issue of pilot shortage from exactly the wrong direction," McCain said during a confirmation hearing for Shon Manasco, the president's nominee to serve as assistant secretary of the Air Force for manpower and reserve affairs.
"I talk to too many [pilots] all the time. They say, 'Senator McCain, all I want to do is fly. I want to be in combat.' That's what they're all about…So this whole idea of trying to outbid the airlines on the keeping people in the Air Force is foolish," McCain added.