Bad Smell: Trump Golf Plans Stymied By Scottish Law on Sewage and Environmental Protection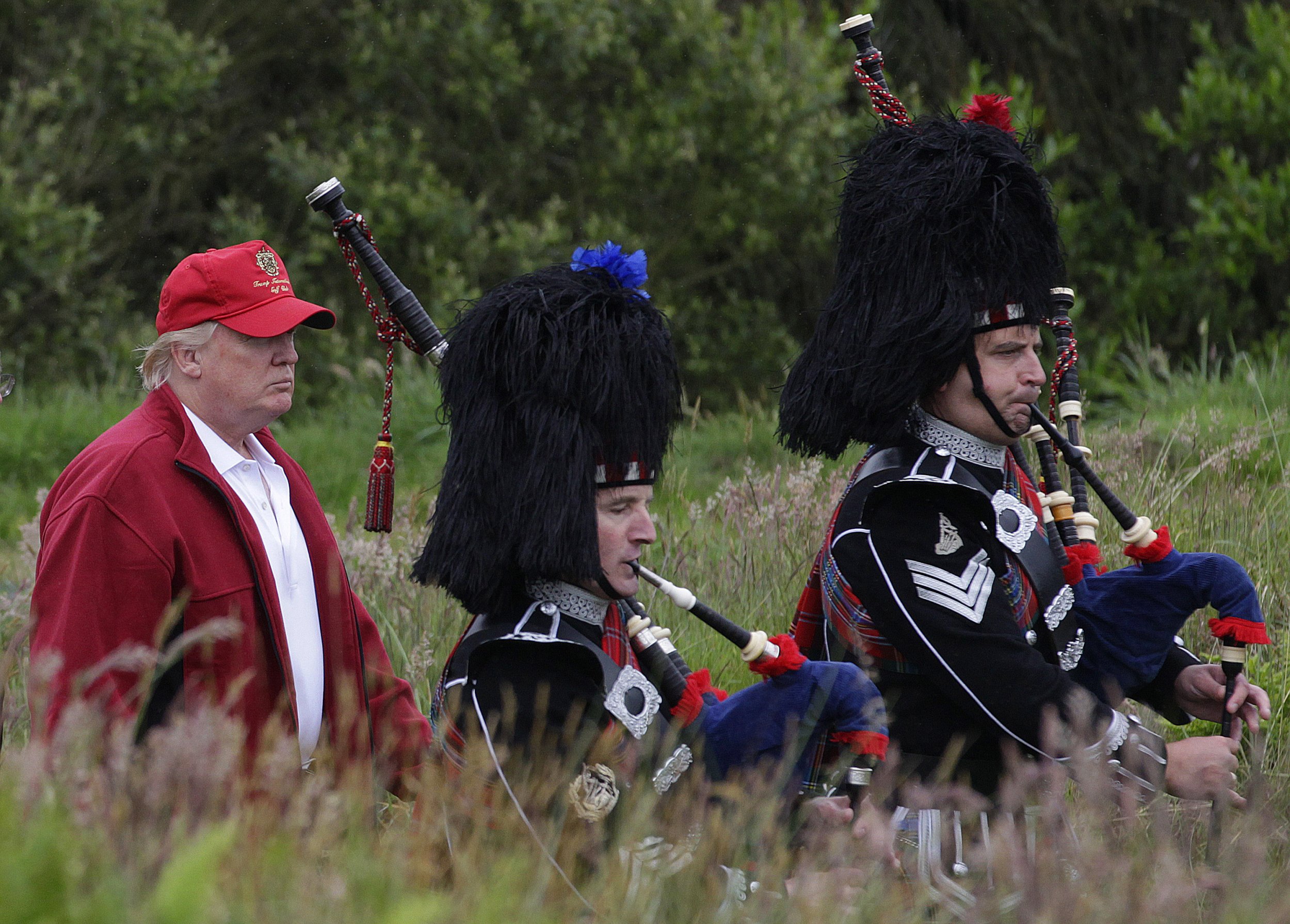 Two environmental agencies in Scotland have objected to plans by the Trump Organization to build a new 18-hole golf course at the Trump International Golf Links in northeastern Scotland.
Scottish Environmental Protection Agency (SEPA) has informed the president's company that its expansion plans violate sewage pollution, environmental protection and groundwater conservation rules, reported Scotland's Daily Record.
Another agency, Scottish Natural Heritage (SNH), said the plans could be in breach of national planning policy, with the new course planned for an area of sand dunes. It further claims there are risks that sand dunes could drift over the course, damaging it.
The objections mean that the rejection of the plans by local authority, Aberdeenshire council are possibly, with the applicaton to be heard at a meeting on August 22.
Then businessman and reality TV star Trump bought the 1,800-acre estate near Aberdeen in 2006, however a string of setbacks put paid to his original plans for a $1.5 billion hotel, residential and double golf course complex.
The planning commission called the plans for the site "highly implausible," and locals proved reluctant to sell up, with the site now comprising a single golf course and club house.
In 2012, Trump threatened not invest further in the project unless plans for a local wind farm were withdrawn. The wind farm was built.
On the campaign trail Trump claimed that the setbacks over devloping the site had prepared him for the rigors of the presidency.
British corporate filings show the course lost $1.8 million in 2015.
Eric Trump, who along with his brother has taken the reins at the Trump Organization while his father serves as president, told the Aberdeen Press and Journal that they planned to press ahead with their plans for the site.
"We have huge plans for future investment. We have a lot of things planned," the younger Trump told the publication. "We have the potential for a second course. We have tremendous opportunities for residential and hospitality that we are able to do."
A golf course spokesperson told the Record that they remained confident the golf course plans would go ahead.
"We are extremely confident in our proposal and that this process will reach a satisfactory conclusion acceptable to all parties on our world class development."
Bad Smell: Trump Golf Plans Stymied By Scottish Law on Sewage and Environmental Protection | U.S.