Trump's Popularity Is Plummeting—Even Among Fox News Viewers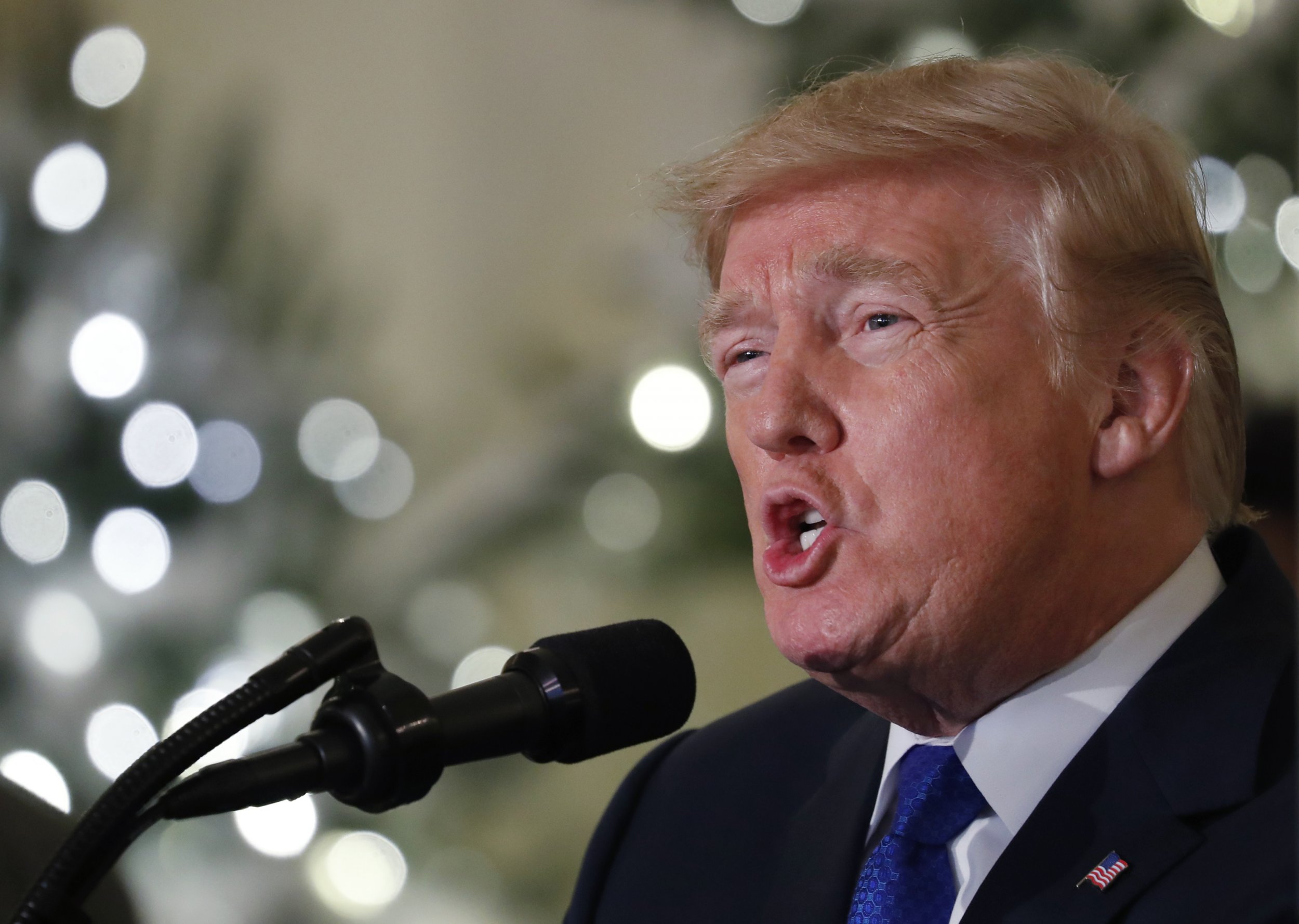 President Donald Trump loves Fox News, but fans of the conservative-leaning network are starting to like him a lot less.
In June, 90 percent of respondents in a Suffolk University poll who said they trust Fox over other news networks viewed Trump favorably, but by October, approval had fallen to 74 percent, The Washington Post reported Thursday. It then plummeted to 58 percent in December. That's a 32-point drop in six months.
Accordingly, the percentage of Fox watchers who viewed Trump unfavorably grew in the December poll to more than a third, which was double the unfavorability percentage recorded among Republicans.
Also, Fox viewers who strongly approved of Trump's job performance dropped from 55 percent in March to 32 percent in October. The Post notes that "what's interesting" is that the president's favorability dropped even though Fox viewers from October to November were slightly more inclined to say the U.S. was going in the right direction.
Trump loses support from Fox viewers as his approval rating continues to suffer. In a Monmouth University poll published Wednesday, the president's rating hit its lowest point since he was inaugurated in January. More than half of the respondents in the poll, 56 percent, disapproved of Trump's job performance, and he lost more support from women and independents.
The president often turns to Fox, where he used to appear weekly, to counter dismal approval-rating reports. He expresses his approval of the network on Twitter, especially the flagship morning show Fox & Friends.
"@FoxNews is MUCH more important in the United States than CNN," Trump tweeted in late November.
When Trump's former campaign chairman Paul Manafort and his business associate Rick Gates were indicted in late October, Fox aired 25 minutes of coverage in the first hour after the news broke. By comparison, CNN and MSNBC aired at least an hour of almost interrupted coverage, free of advertisements.
Trump has appeared on Fox more than a dozen times since becoming president while avoiding interviews on other news outlets. He repeatedly claims that CNN, The New York Times and the Post present "fake news."
"Wow, more than 90% of Fake News Media coverage of me is negative, with numerous forced retractions of untrue stories," Trump tweeted on Wednesday, tagging @foxandfriends in the post.