Trump's Post-Presidential Roe v. Wade Win Hailed at Mar-a-Lago Movie Night
The leaked initial draft of a Supreme Court opinion condemning the Roe v. Wade decision that legalized abortion across the country put some prominent conservatives visiting Donald Trump at the former president's Mar-a-Lago property in a triumphant mood Wednesday night as they viewed the move as a post-presidential win.
"Is this a post-presidential victory for Trump given the number of justices he has appointed? Of course, it is," radio host Dennis Prager told Newsweek. "Elections have consequences. Thank God we had a conservative Republican as president for four years. Very few people knew how serious a conservative he was. I'm not sure even Trump knows how conservative he is. I say that as a compliment. He didn't think ideologically, he thought with common sense. That, plus courage, makes you a conservative."
The leaked document, authenticated by Chief Justice John Roberts and authored by Justice Samuel Alito, indicated that the landmark 1973 Roe v. Wade case could be overturned and abortion laws would revert back to individual states. Abortion rights activists have voiced horror at the prospect because it would deny women in some states the right to choose.
The Mar-a-Lago guests were there Wednesday at the invitation of Trump and Dinesh D'Souza, as the pair were hosting the premiere of the latter's documentary, 2,000 Mules, which uses government-supplied video to allegedly illustrate that many people in swing states dumped multiple ballots in dozens of drop-boxes during the 2020 presidential election that Trump lost to President Joe Biden.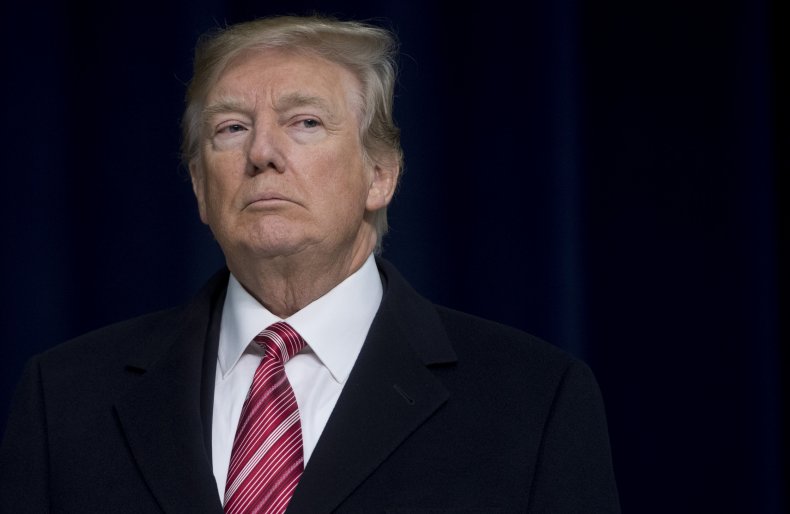 The red-carpet movie premiere came two days after Politico reported the draft decision from Alito in which he calls Roe "egregiously wrong from the start."
"It's a victory for life, civilization and morality," former New York mayor and former Trump attorney Rudy Giuliani told Newsweek. "Since the Roe decision, the morality of this country has declined dramatically. One of my closest mentors, Cardinal John O'Connor, told me that, until Roe was straightened out, America will decline. You can't eliminate that much life—potential or real—without terrible moral consequences. This has been a slaughter."
"The feeling here is, it's about time Roe v. Wade was overturned," former California gubernatorial candidate Larry Elder told Newsweek. "But from a political standpoint, it will energize the Democrat base, because they can't run on crime, inflation or borders. Of course, this is a victory for Trump—but for Trump, this doesn't happen."
Given that three of the justices who are of the majority opinion—Neil Gorsuch, Brett Kavanaugh and Amy Coney Barrett—were appointed by Trump, the overturning of nationalized, legal abortion was being hailed as a post-presidential victory. Clarence Thomas will also be joining Alito and the Trump appointees in likely striking down Roe v. Wade, according to the document.
The abortion issue is before the U.S. Supreme Court again because Mississippi is attempting to ban abortions that would occur 15 weeks or more after pregnancy.
The leaking of a Supreme Court draft is unprecedented in modern history and some are speculating the leaker's intent is to pressure one of the five judges to switch their intended vote in order to uphold Roe v. Wade as well as Planned Parenthood v. Casey, a 1992 case also analyzed in Alito's draft.
Alito wrote in the leaked draft: "We hold that Roe and Casey must be overruled. The Constitution makes no reference to abortion, and no such right is implicitly protected by any constitutional provision."
"The overturning of Roe is a huge event," D'Souza told Newsweek at the premiere of his film. "It's an issue that has been anchored in American law and culture for 50 years. The only comparable precedent I can think of is the overturning of segregation. So it's massively important, and Trump-appointed justices played a key role. We're thrilled about that. But the leak is just shameless because it's trying to mobilize activism against the justices—to scare them into changing their opinions. That's abominable."
Actor Kevin Sorbo, who starred in the 1990s TV show, Hercules: The Legendary Journeys, told Newsweek: "I'm amazed at all the liberals who are upset that we can't kill more babies. Because that's what it is. We need to get out the video of what happens in the womb during an abortion. Trump's presidency certainly got the ball rolling. He's the first president to really go against Roe v. Wade."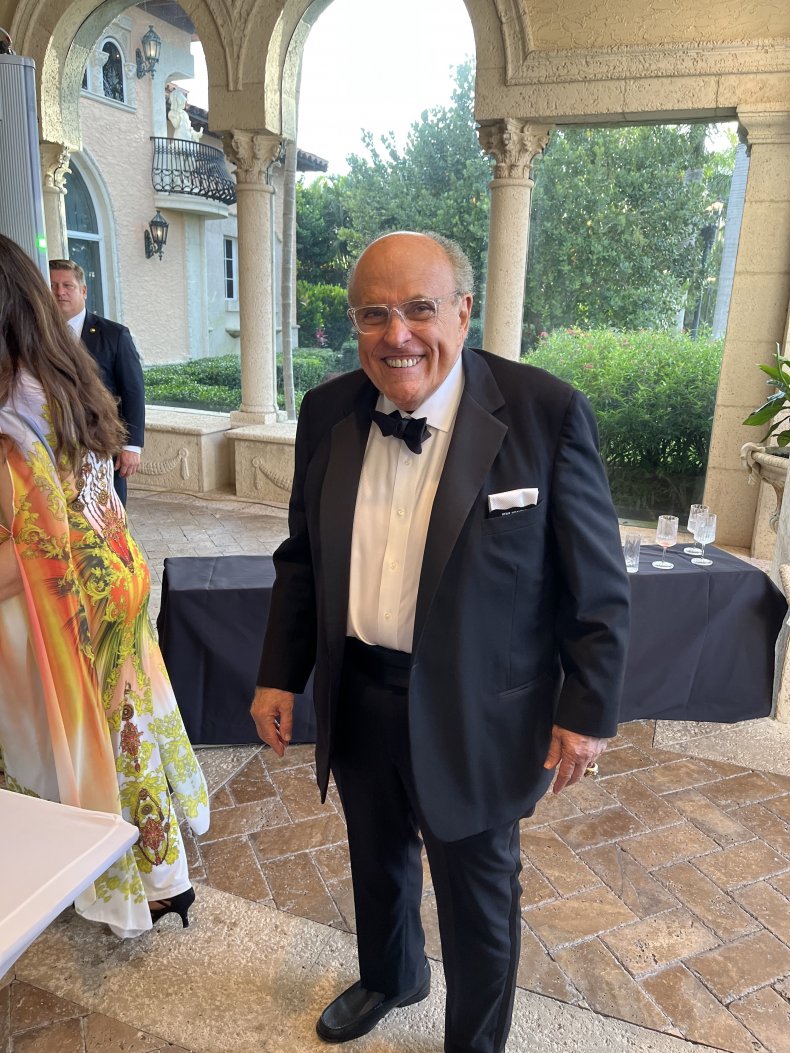 Rob Smith, a podcaster and frequent guest on the Fox News Channel, told Newsweek at Mar-a-Lago that the draft decision is "one of the most consequential things about Trump's presidency. He appointed conservative justices who don't back down. I'm a Black man who is gay, so abortion isn't my thing, but we are a long way from them being safe, legal and rare. The left is so far in its advocacy for abortion that we are seeing a backlash. This Supreme Court decision will be to Trump's credit, or it will be his fault, depending on your politics."
Georgia congressional candidate Vernon Jones told Newsweek that "the story about why African Americans should not support abortion has not been told. This exposes how liberals have hijacked the narrative. The young lady who went by 'Jane Roe' claimed she was raped by an African American. She recanted, but what I saw was liberals portraying African Americans as rapists. It's a lie, just like it's a lie to say Black mothers and fathers cannot take care of their children so they need help in the form of abortion."
"I think it's great judges are finally doing their jobs," My Pillow founder Michael Lindell told Newsweek. "I blame the leak on the media."
While jubilant Trump supporters celebrated Wednesday night, their political opposites were warning of dire consequences should Roe v. Wade be overturned.
"Women in almost half the country could see their access to abortion severely limited," Vice President Kamala Harris said Tuesday night at a gala hosted by Emily's List, an organization that seeks to "ignite change by getting Democratic pro-choice women elected to office," according to its website. "Those Republican leaders who are trying to weaponize the use of the law against women...how dare they!"
While there were no visible demonstrators outside of Mar-a-Lago for Wednesday's event, protests erupted Monday night outside of the Supreme Court in response to the leaked draft. Some in attendance shouted "end the Supreme Court" while others shouted "pack the Supreme Court," a reference to allowing Biden to increase the number of justices beyond nine in order to flip it to a majority of liberals, as opposed to six conservatives and three liberals, as is the case now.
The Supreme Court, meanwhile, issued a statement saying that it has launched an investigation into how the document was leaked and by who. While the court said in its statement that Alito's draft is authentic, it added that it does not represent the "final position of any member on the issues in the case."