Trump's 'Pussy' Tape Immortalized With Plaque at Spot Where He Bragged to Billy Bush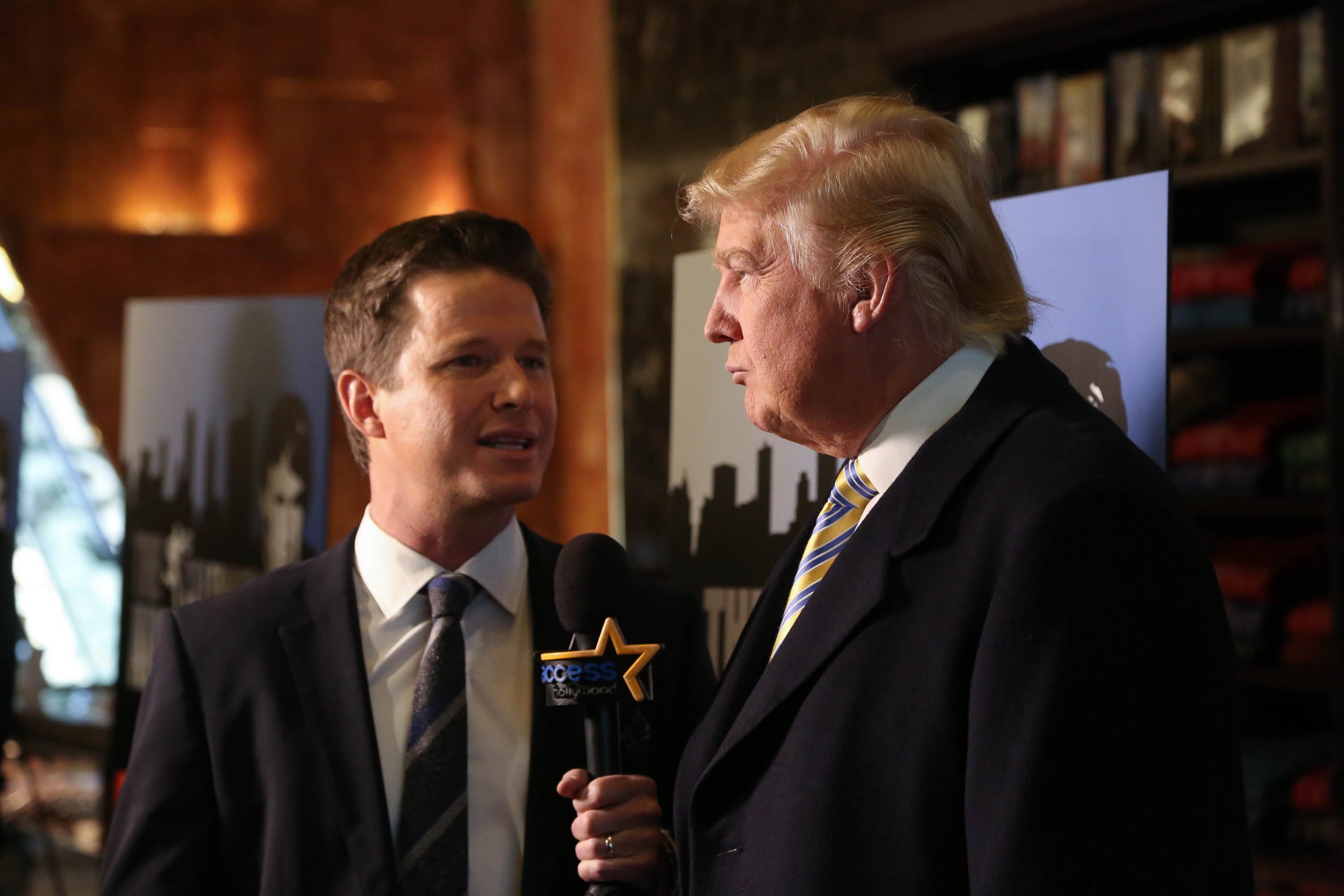 The site where President Donald Trump bragged about grabbing women "by the pussy" has now been memorialized with a plaque.
"On this spot in September 2005 Donald J. Trump bragged about committing sexual assault. In November 2016, he was elected President of the United States," reads the sign, which commemorates the comments Trump made as he and Access Hollywood host Billy Bush arrived at Burbank Studios for a taping.
A visual-effects artist for the CW network show Legends of Tomorrow revealed the existence of the plaque by posting a picture of it, Mediaite reported on Friday.
"In dishonor of our President, the producers of my show have created a plaque commemorating his comments to Billy Bush, which happened on our lot," wrote Sean Gottlieb.
When the infamous tape leaked in October 2016, many believed it marked the beginning of the end of Donald Trump's presidential campaign and short political career. Instead, he went on to defeat Democrat Hillary Clinton a month later.
The plaque ruefully marks how Trump sidestepped the fiasco on his way to the White House. Then best known for his real estate empire and NBC reality show The Apprentice, Trump told Bush that his celebrity status afforded him the opportunity to "grab women by the pussy." He also reveled in how he forced himself on anyone he wanted—"I'm automatically attracted to beautiful women. I just start kissing them"—and bragged about a married woman he "moved on like a bitch."
"I did try and fuck her," Trump said. "She was married."
The derogatory statements were an admission of sexual assault. But Trump's campaign said it was merely "locker room" talk with the fawning Bush.
The plaque is only the latest effort to remind the public about the video. On the anniversary of the video's release, women's rights group UltraViolet played the video on a loop for 12 straight hours near the White House last month.
Trump still won the election, but the tape's release did spark a number of women to tell their stories of Trump's alleged assault and conduct. Earlier this month, one of the accusers, former Apprentice contestant Summer Zervos, subpoenaed the Trump campaign for any documents pertaining to alleged assaults and harassment.