Trump's Relentless War Against Birth Control
In a world besieged by catastrophes, including the carnage in Las Vegas, President Trump and his allies remain focused, like a laser, on one of their highest priorities: ending government support for contraceptive services.
While other Administration initiatives have been left by the wayside, the war on birth control persists, and while it has suffered setbacks, access to contraception is being restricted…and the worst is surely to come.
That's the conclusion of a new report, "Senseless: The War on Birth Control," issued this week by the Population Institute.
The report comes at a crucial time in the escalating and ever-evolving assault on contraception. Last week, the Senate came perilously close to passing an Obamacare repeal bill that would have allowed insurers to drop coverage of contraceptive services from their insurance policies.
In a bid to solidify support among hard-core conservatives, the original Graham-Cassidy bill would have allowed insurers to issue "bare-bones" policies that would sharply limit health care coverage. To make that possible, states would have been required to get a formal waiver from the federal government.
But when that was not enough to satisfy social conservatives, the drafters amended their bill to allow insurers to delete birth control coverage without a federal waiver.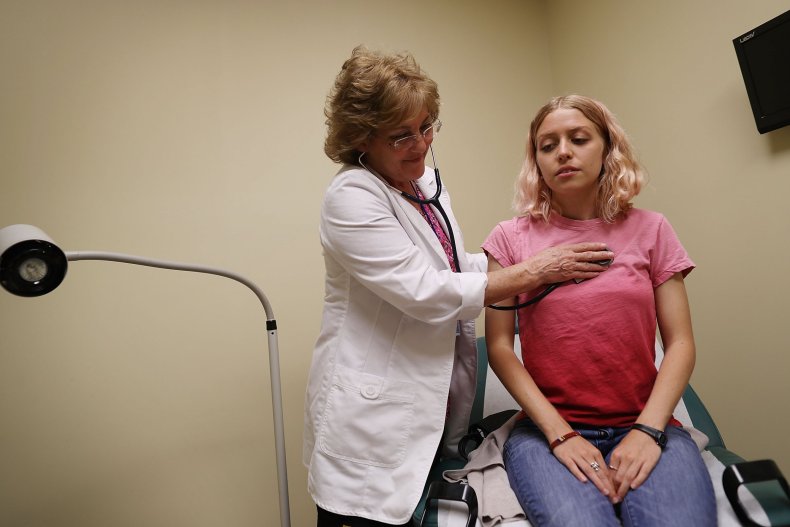 For the moment at least, efforts to repeal Obamacare are on hold, but the bid to limit contraceptive coverage is chugging right along. Even without a repeal of Obamacare, the Administration is moving to weaken Obamacare's "contraceptive mandate," which requires private, non-grandfathered, insurance plans to cover contraceptive services without requirement of a co-pay.
A draft "interim final rule" is already working its way through the Department of Health and Human Services (HHS). It would make it a whole lot easier for employers to drop contraceptive coverage for contraceptive services. An employer with any religious or moral objection to birth control could drop coverage for its employees without even having to notify the federal government.
Now that the latest effort to "repeal and replace" Obamacare has faltered, the pressure to do something on the regulatory front will, almost certainly, increase. Stay tuned.
Meanwhile, however, a battle over funding of family planning programs looms on the horizon. The House of Representatives has voted to eliminate all funding for Title X, a federal program that supports family planning clinics serving low-income neighborhoods and communities.
Established in 1970 with strong support from President Richard Nixon, Title X has helped tens of millions of women prevent unwanted pregnancies. The House also wants to ax all funding for evidence-based teen pregnancy prevention programs in favor of ineffective "abstinence-only" programs.
On the international front, the Trump Administration earlier this year suspended, by executive action, U.S. support for the United Nations Population Fund (UNFPA), despite the vital role it plays in meeting the reproductive health needs of women in developing countries and refugee camps.
Trump's proposed budget would go much further, eliminating all U.S. support for family planning programs in developing countries. The House-passed FY2018 appropriations bill stopped short of terminating our bilateral support for family planning, but approved a 25 percent cut in funding that would have a devastating impact on some of the poorest countries in the world.
All these efforts are part of a larger and unprecedented attack on birth control that gained critical momentum after the 2010 elections, when Republicans regained control of the U.S. House of Representatives.
There was a time, not that long ago, when the idea of improving access to family planning programs enjoyed broad bipartisan support, but the number of Congressional Republicans willing to stand up for birth control has dwindled today to a dozen or less.
The battle, however, has also been raging at the state level, where politically motivated attacks on Planned Parenthood and cuts in state support for Title X family planning clinics have forced the closure of dozens of clinics in states like Texas and New Jersey.
Support for contraception is also under assault in the courts with the appointment of a growing number of social conservatives to the federal bench, including the U.S. Supreme Court's new associate justice, Neil Gorsuch.
In the next three years Trump-appointed judges, at all levels of the federal judiciary, could create an increasingly hostile environment for birth control, as well as, abortion rights.
From a public policy perspective, none of this makes sense. The arguments commonly made against contraception do not withstand scrutiny, including the attacks on Planned Parenthood. Limiting access to contraception will lead to more abortions, not fewer, and it could even increase maternal mortality rates.
Experience also demonstrates that when access to contraception is curtailed the tax bill increases, as federal and state expenditures for Medicaid rise. And when government support for evidence-based sexuality education is cut, more teenage pregnancies result.
When women in developing countries are denied the ability to space or prevent a pregnancy, women and their families suffer on multiple fronts, including poverty and hunger, as well as, higher maternal and infant mortality.
The war on birth control is an undeclared war, but there are real casualties and the stakes are high. While many of the attacks on contraception have been blunted, birth control opponents can now point to numerous victories, and more are on the way. It is time to end this senseless war.
Robert Walker is the president of the Population Institute, a Washington-based organization promoting family planning and the reproductive health of women at home and abroad.