Trump Has Authority from God to Wage War with North Korea, His Religious Adviser Claims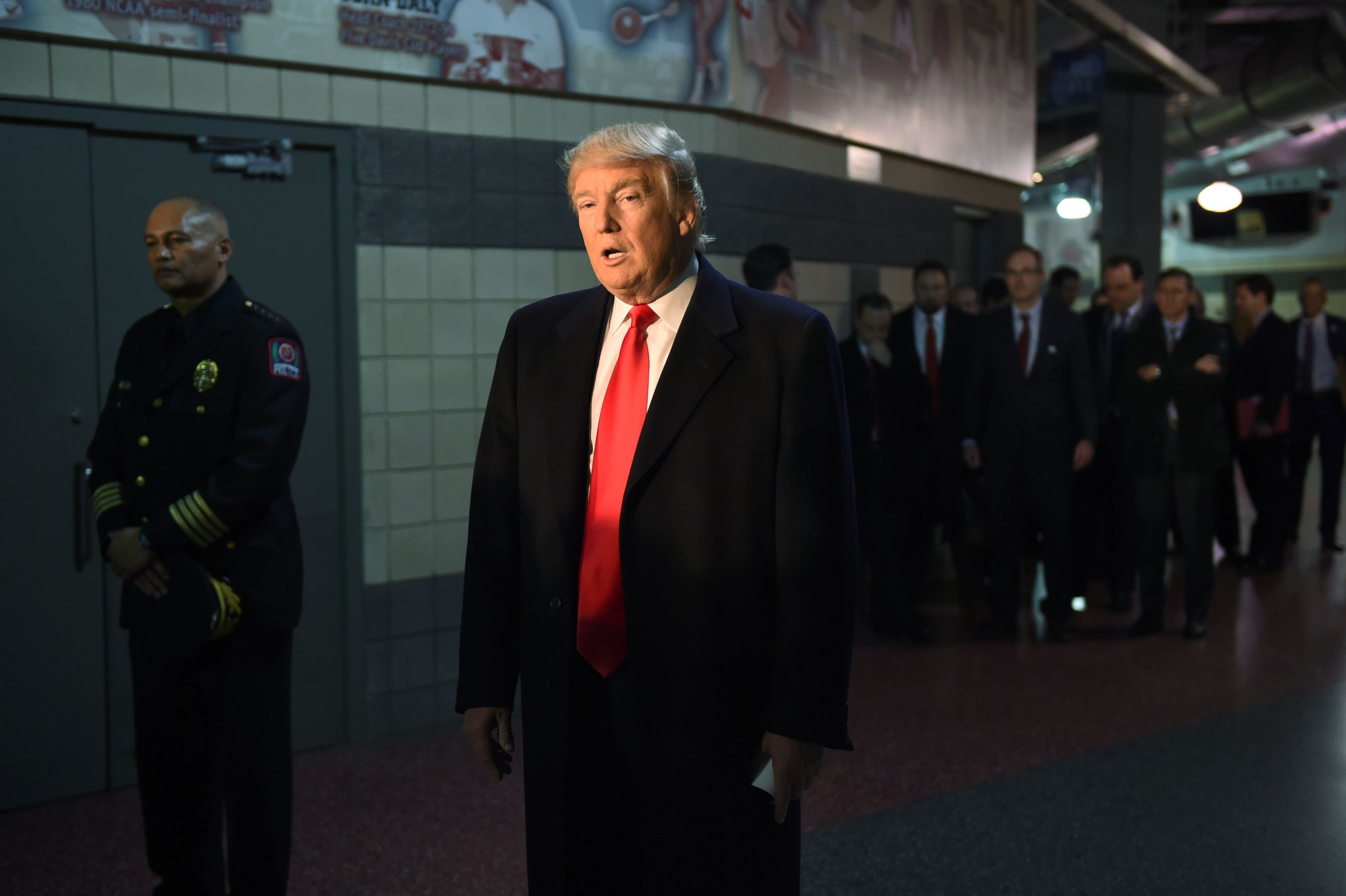 Donald Trump's religious adviser has claimed God has given the president the authority to take on North Korea.
Robert Jeffress, who is one of Trump's top religious aides, said in comments carried by The Hill that Trump was given "full power" to fight evil, including North Korea.
"When it comes to how we should deal with evildoers, the Bible, in the book of Romans, is very clear: God has endowed rulers full power to use whatever means necessary, including war, to stop evil," Jeffress, the pastor of an evangelical megachurch, said in a statement carried by the political website.
"In the case of North Korea, God has given Trump authority to take out Kim Jong Un," he added.
Jeffress's comments came following comments from the president promising to respond to nuclear threats from North Korea with "fire and fury."
"North Korea best not make any more threats to the United States," Trump told reporters at his golf club in Bedminster, New Jersey, on Tuesday.
"They will be met with fire and fury like the world has never seen. He [Kim Jong Un] has been very threatening beyond a normal state, and as I said they will be met with fire and fury and frankly power, the likes of which this world has never seen before," he added.
Tensions between the two nations ramped up on Tuesday as Trump's comments came in response to a statement from North Korea's state-run Korean Central News Agency that derided the decision by the U.S. Security Council to step up sanctions on the isolated nation.
"Packs of wolves are coming in attack to strangle a nation," the statement said. "They should be mindful that the [Democratic People's Republic of Korea's] strategic steps accompanied by physical action will be taken mercilessly with the mobilization of all its national strength."
The exchange of barbed comments between the countries comes against the background of North Korea's ongoing missile and nuclear weapons tests. The Washington Post on Tuesday cited U.S. analysts who said the country had successfully made a miniaturized nuclear warhead that could fit inside its missiles.