Trump's Rick Saccone Has Really Upset Steel Workers in Pennsylvania
Members of the United Steelworkers (USW) union have knocked on doors for Democrats in recent elections in Alabama and Virginia. Last week, it was the Texas primaries. Now, they're out supporting Democrat Conor Lamb against Trump-backed Republican Rick Saccone in their home state special election Tuesday.
The move is surprising after President Donald Trump signed new tariffs earlier this month, surrounded by American steel and aluminum workers, in hopes of protecting their industries from foreign competition.
On Monday, Trump tweeted that Saccone—a veteran of Pennsylvania's legislature—"will be much better for steel and business."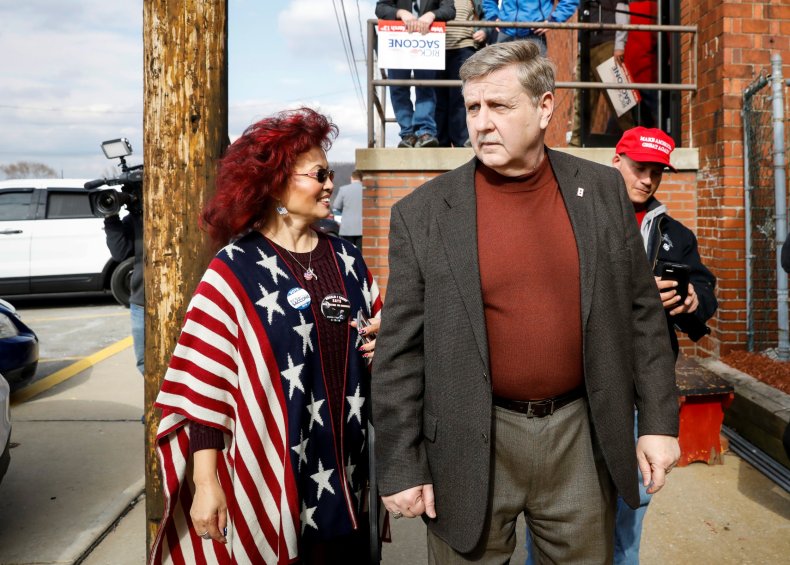 Trump's endorsement and his steel and aluminum tariffs, however, won't necessarily turn into automatic votes for a Republican congressman. That's what Tim Waters, the national political director of the USW, told Newsweek. The group is North America's largest industrial labor union.
"This Rick Saccone Republican here is really out of touch," said Waters, pointing out Saccone is "too far right" for Pennsylvania's 18th Congressional District.
"Just because Trump says vote for a guy like Rick Saccone doesn't mean Rick is getting the votes," said Waters, pointing out that voters where he is running see tariffs and the decision about their congressman as separate issues.
Related: U.S. faces billions in retaliation for Trump's steel and aluminum tariffs each year, says trade expert
The district has 80,000 union members, and Saccone, Waters said, "has a long record of being anti-union" while working in the state legislature. "He's voted against the union at every opportunity," Waters said, pointing out Saccone voted against widening access to unemployment compensation, which he said especially impacted construction workers.
Waters believes Saccone "doesn't fit."
Nevertheless, the district has backed Republicans by double-digit margins in the past three presidential elections. In 2016, Trump won 2.97 million of the popular vote in Pennsylvania to Hillary Clinton's 2.92 million. In the 18th congressional district, he was 20 points ahead of Clinton.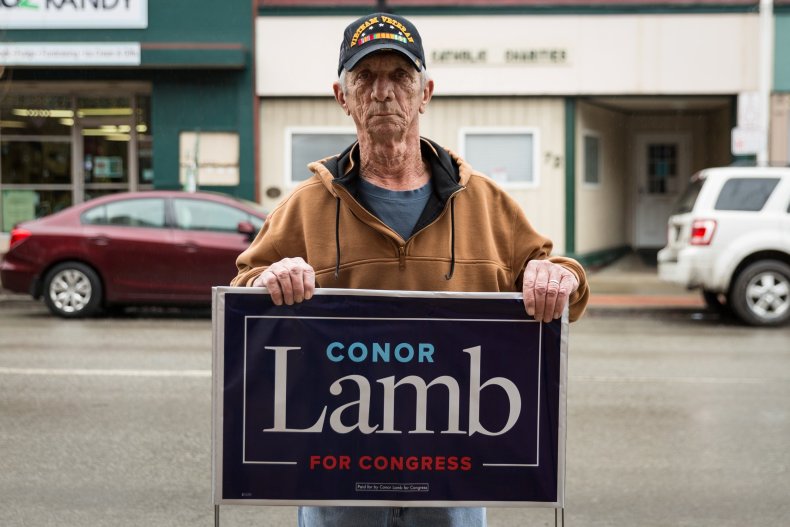 On Monday, polls showed Lamb leading Saccone 51 percent to 45 percent in a close race. Other polls have shown them neck-and-neck.
"I think just the fact that we're talking about a competitive election in Pennsylvania 18 is certainly a sign that the Democrats are finding traction with white working class voters," said Democratic pollster Tom Bonier, CEO of TargetSmart, a data firm that works for the DNC.
The steelworkers, Bonier said, have been out in places like Mobile and southwestern Virginia, "knocking on doors that hadn't been knocked on in years," and so helping Democrats and progressives find "a foothold with these voters."
It might also have something to do with the fact Lamb supports Trump's tariffs too. "There's been a number of industries in the United States that have been completely decimated" in recent decades, Waters said. "I think you know people out here are happy because finally somebody is saying something."