Trump's Russian Ambassador Nominee Confirms Giuliani Led Smear Campaign Against Former Ukraine Diplomat
There was a concerted smear campaign headed by President Donald Trump's personal attorney Rudy Giuliani to oust a former U.S. ambassador to Ukraine, a top State Department official confirmed Wednesday.
U.S. Deputy Secretary of State John Sullivan, who is Trump's pick to become the next ambassador to Russia, testified to senators that revelations made by former Ambassador to Ukraine Marie Yovanovitch to impeachment investigators earlier this month about Giuliani's deep involvement in Ukraine policy matters were accurate and led Trump to lose "confidence in her."
Yovanovitch testified to House lawmakers behind closed doors that Sullivan told her after she was recalled from her Ukraine post earlier this year, it was the result of "a concerted campaign against me, and that the department had been under pressure from the president to remove me since the summer of 2018."
Sullivan confirmed that account to the Senate Foreign Relations Committee and said that she'd done nothing wrong to warrant her removal as ambassador.
"My knowledge...about any involvement of Mr. Giuliani was in connection with a campaign against our ambassador to Ukraine," he said. "I can't offer a judgment that what he did was kosher or correct...because I'm not sure exactly what he was up to in toto with respect to Ukraine."
In addition, Sullivan said Secretary of State Mike Pompeo would not provide him with further reasoning for Yovanovitch's removal, other than that Trump had "lost confidence in her."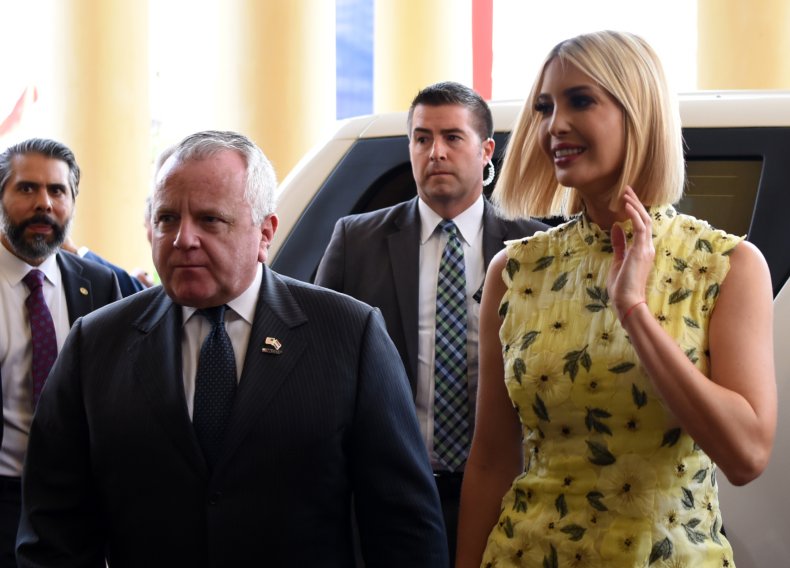 Yovanovitch had also alleged that Trump's foreign policy decisions were—and continue to be—heavily influenced by those around him (like Giuliani), conspiracy theories and bad motives. Sullivan said he was provided a package of disinformation about Yovanovitch that came from someone at the White House after Pompeo and others inquired about why Yovanovitch was ousted.
With the alleged smear campaign in mind and wanting "to be cautious," Sullivan turned over the package, which he deemed not relevant to Yovanovitch's removal, to the State Department's inspector general to determine its accuracy and who it came from.
Democrats leading the impeachment inquiry were later briefed on the packet of disinformation. They described the materials, which contained unproven claims about former Vice President Joe Biden, as "propaganda" and "debunked conspiracy theories and baseless allegations."
Giuliani later admitted on CNN that he was the source of the package.
Sullivan further said that he was aware nearly $400 million in military aid meant to combat Russian aggression was being withheld from Ukraine but that he did not know the exact reason why. He said Trump pressuring a foreign country to investigate a domestic political opponent—as he did with the Ukrainian president—would be inappropriate.
"Soliciting investigations into a domestic political opponent, I don't think that would be in accord with our values," Sullivan said.