Trump's Scaramucci Deletes Tweet Claiming Release of His Public Financial Disclosure is a 'Felony'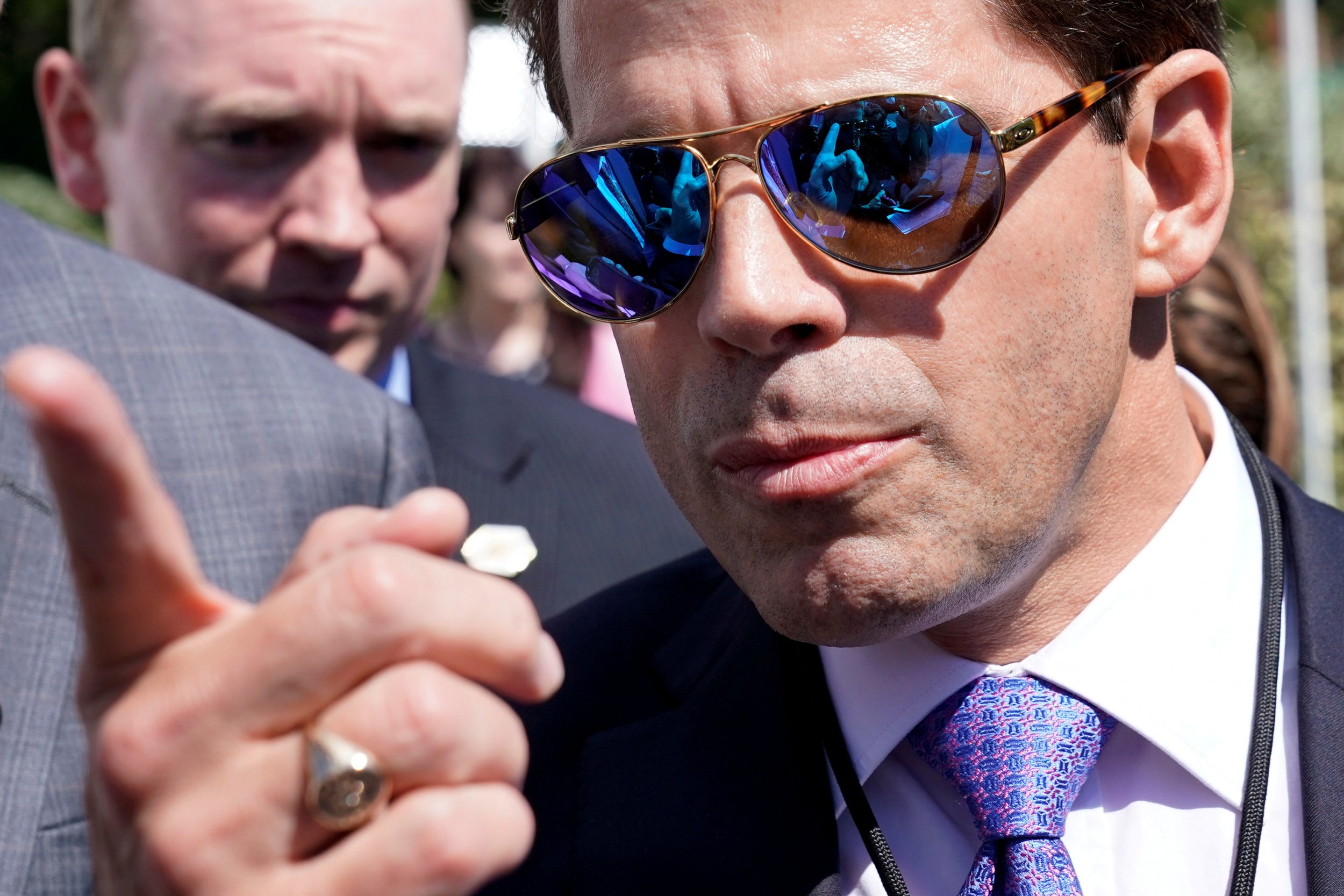 Trump's new White House communications chief Anthony Scaramucci has deleted a tweet calling for the FBI and Justice Department to investigate what he said was a "felony" leak of his financial disclosure forms.
The documents were actually available to the public four days ago.
The documents obtained by Politico show that Scaramucci still holds an ownership stake in his Wall Street hedge fund SkyBridge Capital and earned $4.9 million from it in the first six months of the Trump administration while working at the government's Export-Import Bank. That's on top of the $5 million salary he drew.
Reporting roughly $85 million in assets, Scaramucci filed the standard White House employee disclosure of his business holdings and any loans or debts he has with the U.S. Office of Government Ethics on June 23, according to the document.
Under federal law these documents must be made publicly available online after 30 days, The New York Times points out. That would have made them public documents last Sunday, July 23.
Yet Scaramucci lashed out when his disclosure was publicly released. "In light of the leak of my financial disclosure info which is a felony. I will be contacting @FBI and the @TheJusticeDept #swamp," Scaramucci tweeted following reports about his disclosure Wednesday.

He directed the tweet at White House Chief of Staff Reince Priebus by adding Priebus's Twitter handle at the end. Scaramucci has since deleted the tweet.
"In case there's any ambiguity in his tweet I can confirm that Scaramucci wants the FBI to investigate Reince for leaking," Ryan Lizza, The New Yorker's Washington correspondent tweeted following Scaramucci's message Wednesday.
Read more: Jeff Sessions will do what Donald Trump asks, investigate leaks: report
"Wrong!," Scaramucci tweeted early Thursday. "Tweet was public notice to leakers that all Sr Adm officials are helping to end illegal leaks," he said.
The White House has been plagued by a series of leaks of American intelligence and others from its staff that have embarrassed and incriminated President Donald Trump, his administration, and former campaign team. On Tuesday Scaramucci threatened he would "fire everybody" in an effort to stop the leaks.
Some in the White House are trying to build a case that Priebus is a leaker, according to The Washington Post's White House Bureau Chief Phil Rucker. He said a faction in the West Wing is creating "a diagram" to show to President Trump that charts the leaks that have come from senior White House officials and that points to Priebus as a leaker.
Priebus opposed Scaramucci's appointment last week citing his inexperience in communications.
Scaramucci has been in his job as White House director of communications for nearly a week after replacing former White House Press Secretary Sean Spicer who was acting in the role. Spicer resigned last Friday, July 21 after refusing to serve under Scaramucci due to his inexperience. Spicer said he wanted "to give the president and the new team a clean slate."
The Department of Justice responded quickly to Scaramucci's call for more investigations of leaks.
"We agree with Anthony that these staggering number of leaks are undermining the ability of our government to function and to protect this country," Sarah Isgur Flores, the Director of Public Affairs at the Department of Justice, wrote in a statement to the NYT.
"We have seen," she said, "an astonishing increase in the number of leaks of classified national security information in recent months."
Isgur Flores cited Attorney General Jeff Sessions who said that "whenever a case can be made, we will seek to put some people in jail." The DOJ, she said, "will aggressively pursue leak cases wherever they may lead."