Trump's 'Shithole' Countries Are Worth $46.6 Billion in Trade to America
During a bipartisan meeting on immigration reform Thursday President Donald Trump fumed about the U.S. accepting immigrants from "shithole" countries. Yet the countries—and indeed continents—that angered him are worth billions in trade to America.
When lawmakers brought up protecting immigration from Africa, and the countries of Haiti and El Salvador as part of a reform deal, Trump asked: "Why are we having all these people from shithole countries come here?" several sources briefed on the meeting told The Washington Post and other media.
In 2015 the U.S. engaged in $37 billion worth of two-way trade in goods with countries in sub-Saharan Africa, which make up most of the continent, according to numbers from the Office of the U.S. Trade Representative.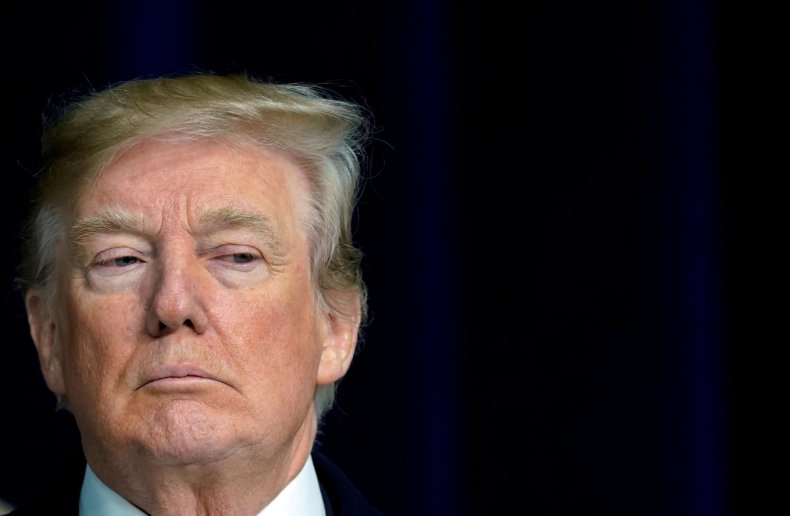 The U.S. exported $18 billion worth of goods and imported $19 billion—making for a relatively modest trade deficit of $1 billion. Trump has often railed against the trade imbalance with China, which stood at a deficit of more than $300 billion in 2016.
Trade with sub-Saharan Africa is largely made up of crude oil imports, $11.7 billion of which came from Nigeria. In December, The New York Times reported Trump said last year that people from Nigeria who came to the U.S. would never "go back to their huts" in Africa. The White House denied the statements.
American trade with the other countries that Trump insulted Thursday, however, is much lower. Haiti—which the U.S. exported $1.1 billion worth of goods to and imported $899 million in goods from in 2016—is America's 74th largest trading partner with a total of $2 billion in two-way trade.
Read more: A full list of Trump's "racist" comments about immigrants, Muslims and others
Trade with El Salvador is worth a little more, totaling $7.6 billion in 2015, according to the most recent data. The U.S. exported $4.3 billion to the South American country while taking in $3.3 billion in imports, making for a trade surplus on the American side. Early this week the Trump administration moved to return as many as 200,000 Salvadorans who sought safety in the U.S. following an earthquake in 2001.
A White House statement about Trump's comments did not deny that the president used the profanity to describe America's trading partners. "Like other nations that have merit-based immigration, President Trump is fighting for permanent solutions that make our country stronger by welcoming those who can contribute to our society, grow our economy and assimilate into our great nation," the White House said.
"The President will only accept an immigration deal that adequately addresses the visa lottery system and chain migration—two programs that hurt our economy and allow terrorists into our country," it said.
During the meeting Thursday, the president asked "why do we need more Haitians?" and told lawmakers—including Illinois Democratic Senator Dick Durbin and South Carolina Republican Senator Lindsey Graham—to "take them out" of the immigration reforms being presented.
Last month, the Times reported that in June 2017 Trump made derogatory remarks about Haitians during a meeting in which he seized on immigration reform, suggesting they "all have AIDS."
The president's latest comments have led some to question the basis of his immigration reform proposals.
"It confirms that @realDonaldTrump's immigration 'policy' has nothing to do with national security and everything to do with a desire to 'Make America WHITE Again,'" wrote Civil War historian Kevin Levin in a tweet Thursday.
"Please stop saying the president HAS racist views. President Donald Trump IS a racist," Levin added.