Trump's 'Shithole' Comments See U.S. Diplomats Summoned By African Nations To Explain Vulgar Language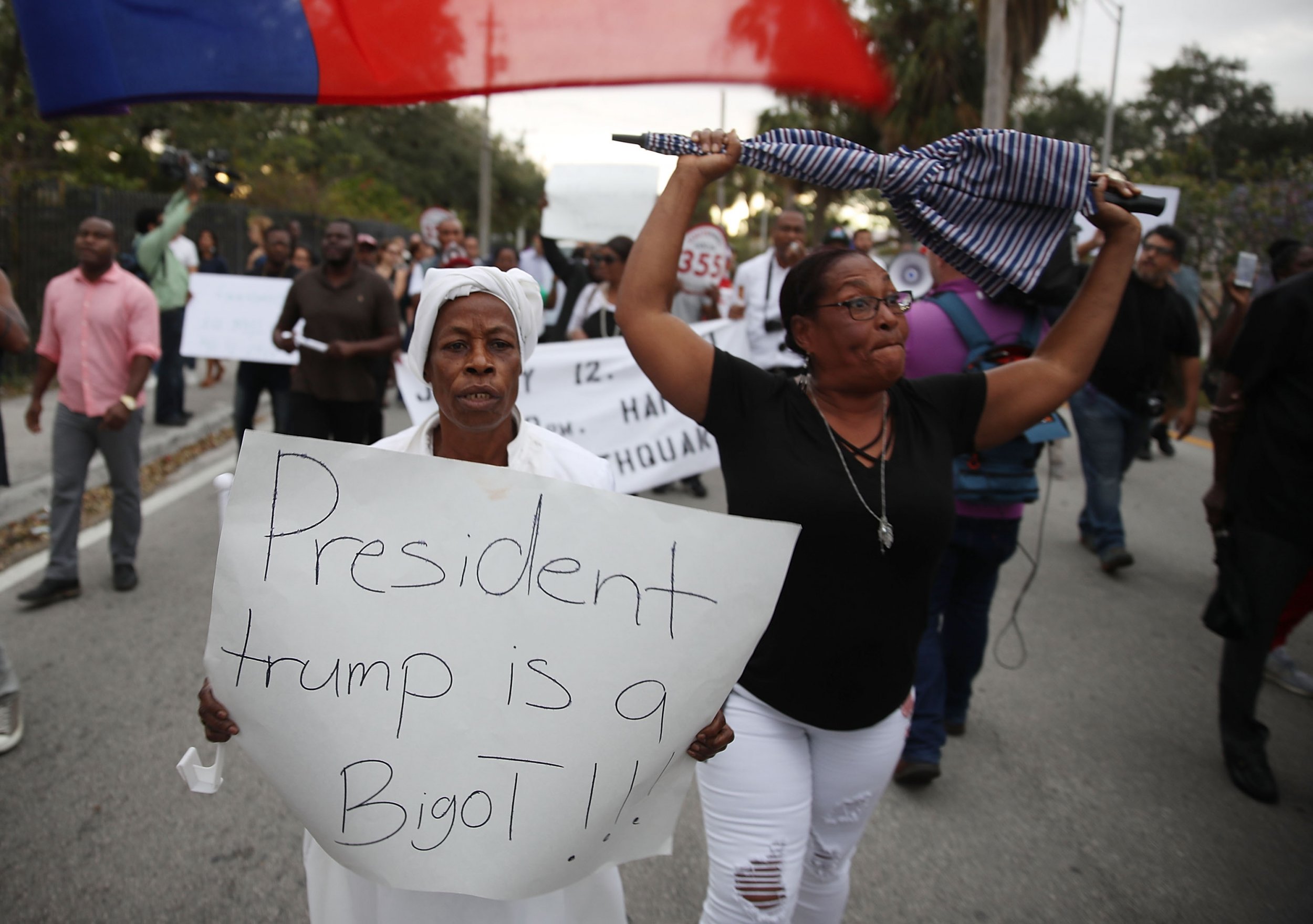 U.S. diplomats are being summoned by African governments to explain President Donald Trump's remarks dismissing nations across the continent as "shithole countries."
South Africa and Ghana have called on U.S. diplomats to meet with government officials and address the the president's comments.
Botswana, Senegal and the Caribbean island of Haiti have also summoned diplomats over the matter, with more countries expected to call on U.S. representatives this week, Undersecretary of State Steven Goldstein confirmed to CNN on Monday.
It comes amid global backlash to the president's comments, which were reported to have been said during an Oval Office discussion about immigration.
Trump is said to have asked why the U.S. should keep accepting immigrants from "shithole countries" like Haiti and African nations. He also reportedly followed up the remark by asking why "people from countries like Norway" don't migrate to the U.S. as much.
Trump has since denied making the vulgar comments, taking particular care to insist that he made no such comments about Haiti.
He also stressed over the weekend that he is "not a racist," telling reporters at the Trump International Golf Club in West Palm Beach, Florida: "I am the least racist person you have ever interviewed, that I can tell you."
Read more: Trump's 'shithole' comments were not racist, Rand Paul says
"The president has the right to make whatever remarks he wants and we respect the president," Goldstein told the broadcaster.
However, he said diplomats have been asked to "reaffirm that the US remains committed to its relationships with these countries and cares deeply about their people."
South Africa's government has announced a formal protest of the remarks, despite acknowledging Trump's denial of having used vulgar language to describe African countries.
Botswana condemned Trump's remarks in a statement, saying the country's government has summoned its U.S. ambassador to "express its displeasure at the alleged utterances made."
"The Government of Botswana is wondering why President Trump must use this descriptor and derogatory word when talking about countries with whom the U.S. has had cordial and mutually beneficial bilateral relations for so many years," the statement added.
The African Union, which represents African countries, as well as African ambassadors to the United Nations, has called on Trump to apologize for the reported comments.
"The African Union Mission wishes to express its infuriation, disappointment and outrage over the unfortunate comment made by Mr. Donald Trump, President of the United States of America, which remarks dishonor the celebrated American creed and respect for diversity and human dignity," the African Union mission to the United States said in a statement.
The union further demanded "a retraction of the comment as well as an apology, not only to the Africans, but to all people of African descent around the globe."