President Donald Trump's social media summit marked an important first step toward the potential regulation of Big Tech platforms that have acted increasingly as publishers with editorial agendas. If social media giants are not held accountable for the lack of transparency in the application of their policies, elections will be affected. Politicians cannot afford to turn a blind eye to leaked reports of their supporters being targeted.
"We have censorship like nobody has any understanding or nobody can believe," the president said as he opened the summit last week to hear from a diverse crowd of mostly non-establishment media figures.
Like many in the media, Philip Bump of The Washington Post has claimed there is "no compelling evidence that conservatives are being unfairly and systematically targeted." This is willful ignorance. Last month, I blew the whistle on Pinterest's censorship of Christians and conservatives in a Project Veritas exposé showing how the company had blocked the pro-life organization Live Action, as well as PJMedia.com and ZeroHedge.com, from the site.
While many social media users have long suspected targeted bias, now more evidence has been leaked from within Big Tech companies. The president's summit came on the heels of a Project Veritas report that showed a Google executive saying on hidden camera that if the government breaks up Google, smaller companies "will be charged with preventing the next Trump situation."
Setting the tone of the summit, Trump gave the podium to Lila Rose, founder of Live Action. Rose said Twitter disallows Live Action from running advertisements on the site but places no such ban on Planned Parenthood and other abortion providers, despite the company's claim to Congress to be ideologically neutral.
Rose also fired back at Pinterest, which has accused Live Action of spreading misinformation and banned its account, as well as YouTube. "This double standard and bias is a growing problem in Big Tech," Rose said, "even though they say they are politically neutral and don't discriminate."
Social media has been a way for voices outside the established media to impact public opinion. As Trump personally uses Twitter to bypass media gatekeepers, a growing number of his ideological allies are being targeted by the Big Tech companies that control the new media platforms.
At the summit, the president acknowledged some of the videos online that have captured the bias of Big Tech, including the video of the Google executive. "I've watched some of these scenes that have been taped and gotten through," Trump said, "where you see the hatred of our party, of our people, of our voice. And you say, 'That's the collusion.'"
Such accusations have been substantiated recently, as YouTube, owned by Google, and Vimeo removed the Google report by Project Veritas, and Reddit suspended its account.
In Silicon Valley, there is an enforced echo chamber, where Big Tech employees hear only leftist points of view and political positions. When executives hear mainstream American views that dissent from their own, many sincerely believe they are hearing hateful misinformation from which they have a duty to protect their users. Thus, many inside Big Tech do not believe bias exists, even as clear evidence of it is leaked online. Those who do believe it may be afraid to speak up against their own companies.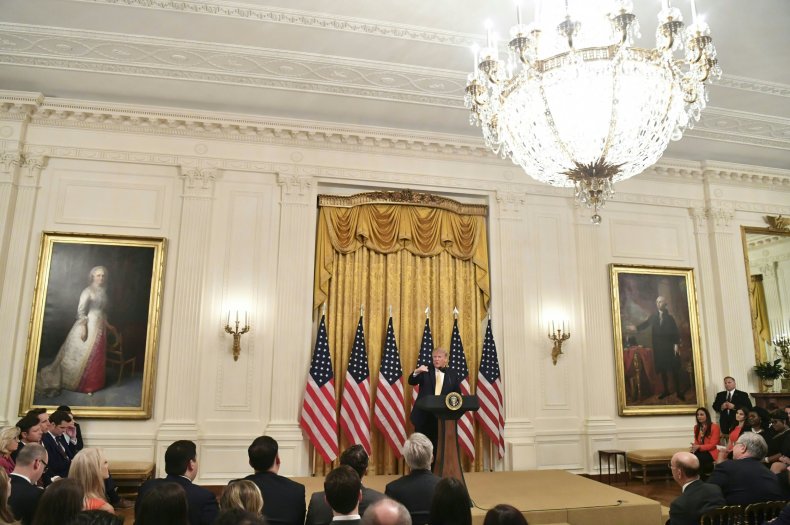 The media usually ignores evidence of censorship in favor of parroting tech giants' PR statements, but the president is watching. By holding this summit, Trump has legitimized citizen journalists and given a voice to groups experiencing censorship. Rebuking the media, the president said of Project Veritas founder James O'Keefe, "He's not controversial. He's truthful."
Trump must prioritize legislative and regulatory measures to protect free speech across supposedly neutral internet platforms.
Regulation is coming to Silicon Valley, as the ideological agendas of Big Tech companies go unabated.
Eric Cochran is a former Android app software developer for Pinterest.
The views expressed in this article are the writer's own. Google and its subsidiary YouTube, as well as Pinterest and Reddit, have denied accusations of censorship in previous reports.