Trump's Son Attacks CNN For Not Covering Harvey Donation But Report Ran Hours Earlier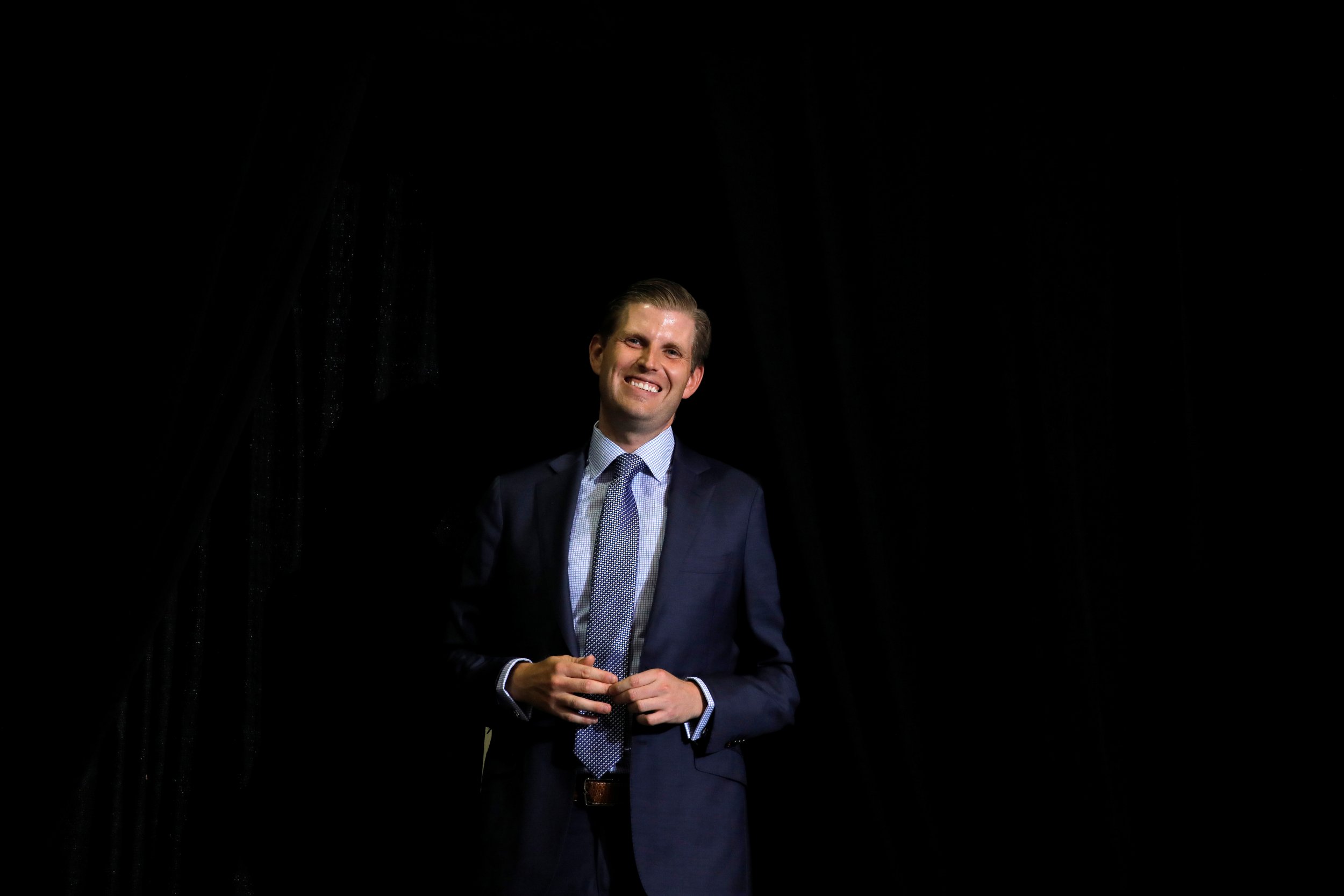 President Donald Trump's son Eric made something of a Twitter blunder Thursday when he tweeted that CNN wouldn't cover his father's pledge to donate $1 million in aid to the victims of Hurricane Harvey three hours after the network reported the story.
""So proud!!! Let's see if @CNN or the #MSM acknowledges this incredible generosity. My guess: they won't," Trump tweeted, referring to the mainstream media with the hashtag "MSM."
Read More: Ivanka Backs Trump Administration's Plan to Scrap Obama Rules Preventing Pay Discrimination
The White House announced that President Trump would be making the personal contribution to the relief effort, following the example of individual donations from across the United States.
"He would like to join in the efforts that a lot of people we have seen across the country do," press secretary Sarah Sanders told reporters at the White House.
Sanders explained that Trump hadn't determined which groups he wished to support, CNN reported, but asked for advice from the press corps over which groups would be worth supporting.
"He actually asked that I check with the folks in this room since you are very good at research and have been doing a lot of reporting into the groups and organizations that are best and most effective in helping and providing aid," Sanders said.
Following the tweet by Eric Trump, CNN's communications account corrected the 33-year-old businessman using a facepalm emoji. "You guessed wrong. We covered the pledge online and on-air well before your tweet," the tweet that included a screen grab from the on-air report read.
Eric Trump has regularly railed against coverage of his father in the press. Speaking this week on "The Joe Pags Show," a nationally syndicated radio program, he claimed the negative coverage the president had to deal with would drive a regular person to suicide.
"If they weren't talking about you, you wouldn't be doing something right and it's important to keep it in context, otherwise quite frankly you'd probably end up killing yourself out of depression," Trump told the host Joe Pagliarulo, according to The Hill.
The younger Trump said the first family had to take press coverage with a "grain of salt."
"It's the media, the mainstream media, who does not want [the president] to succeed. It's government who does not want him to succeed…No matter what he does, he's going to get hit, and listen, I think you have to tune it out," he added.