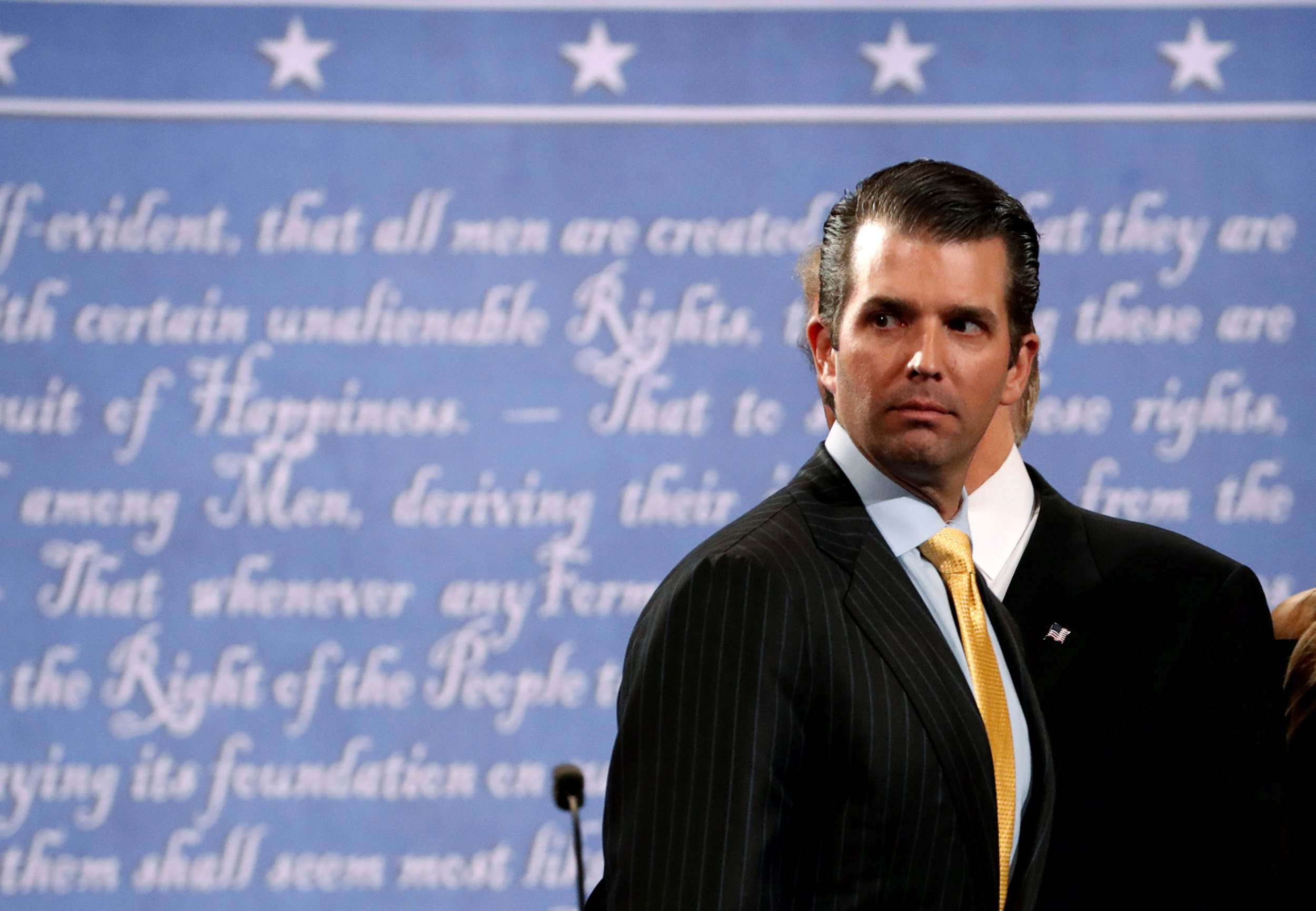 The Trump Organization is putting two new luxury hotels in one of the poorest regions of America: the Mississippi Delta.
The company, run by President Trump's sons Donald Jr. and Eric, will be venturing into an area that most other hotel companies have ignored—one that happens to be in the heart of Trump's base.
The brothers claim the towers, which are part of a new American Idea brand, will be a boon to the area around Cleveland, a city of only 12,000 people. They will start with a four-star, 100-room Scion hotel designed to look like an antebellum plantation.
It will have little competition for business in a city bordered by cotton and soybean fields, with no commercial airport or nearby highways. Cleveland's hotel stock is also lacking, with only about 280 rooms, forcing visitors to stay half a mile away, according to Judson Thigpen, executive director of the Cleveland-Bolivar County Chamber of Commerce.
The new Trump hotels are likely to be far outside the price range for its nearest residents.
Cleveland sits in Bolivar County, where 59 percent of households earn less than $35,000 per year and more than 53 percent of children are raised in poverty, according to 2015 census data. The county has yet to recover from the recession and the disappearance of auto parts and ceramic tiles factories—similar to many struggling regions that supported Trump in the 2016 race.
The typical Trump hotel is reserved for an upper-crust crowd. The Forbes travel guide says the average rate for one night at a Trump hotel in New York City is $495. In Washington, D.C., the average daily rate is $660.28, according to company financial documents.
Local entrepreneurs Dinesh and Suresh Chawla, who announced the venture with Trump's sons in June, claimed the hotels would be a catalyst for the entire state.
"This is a big thing for Mississippi," Suresh Chawla told The Washington Post. "We're usually 50th in every list there is."
Whether the hotels are successful lies in part on how blacks, who make up 64 percent of Bolivar County's population, receive the properties.
"I think if the Trumps' bottom-line profits for a hotel in the Mississippi Delta are predicated on black people coming and spending money, I think they are in serious trouble," Rep. Bennie Thompson (D-Miss.) told the Post.
The Scion project, which is slated to get county and city tax breaks over seven years, is likely to once again raise questions about possible conflicts of interest for Trump, who still oversees his real estate empire.
But it will break from tradition in one notable way: It will be the first Trump Organization property not to bear the president's name.
"You won't see the name Trump anywhere in any of the properties," Dinesh Chawla told Bloomberg in July. "That's against the rules."
The brothers announced the projects in June, but construction paused soon afterward as the Chawlas questioned the plantation design. They ultimately decided on a new layout that will include a clubhouse and convention space, according to the company, but construction has still yet to resume.