Trump's Space Force Faces Unique Challenge Finding Places to Train Troops
The U.S. Space Force is considering launching a live orbital range to test new kits and train its troops to operate space systems, but finding a spot among the stars has been a struggle.
A branch of the U.S. military that was launched under former President Donald Trump, Space Force is currently unable to find an area of outer space for the National Space Test and Training Complex (NSTTC), a live testing range, namely due to the 1967 Outer Space Treaty.
The international law bans any country from claiming national sovereignty in outer space or on a celestial body like the moon, making it hard for Space Force to set up a testing and training site, Breaking Defense reported on Thursday.
According to the USSF's website, the service branch is responsible for organizing, training, and equipping USSF Personnel—also known as Guardians—to conduct global space operations that enhance the way joint and coalition forces fight, while also offering decision makers military options to achieve national objectives. Space Force was created in December 2019 and became the first new branch of the armed services in 73 years.
"This is maybe one of the biggest technical challenges that we're working through right now," Major General Shawn Bratton, the first commander of Space Training and Readiness Command (STARCOM) said on April 6 at the Space Foundation's annual Space Symposium.
Bratton added that it is already possible to launch training and testing sites "in other domains" such as land, sea, and air, according to the news outlet.
He pointed out that the Air Force established sites in different parts of the country including Edwards AFB in California and Nellis AFB in Nevada "where we can fly new systems and test them out and understand the capabilities."
"There's no sovereignty and space and we're not looking to impose that sort of model at all in the space domain," he added.
However, Bratton noted that the digital space could be used for training and testing. He said that the National Space Test and Training will heavily rely on using digital models and simulations on the ground.
STARCOM reportedly plans to work with the Space Warfighting and Analysis Center (SWAC) in building digital models to lead upcoming force design across Space Force.
"We'll be able to do testing in the digital space for new systems, as well as training activities," Bratton said, according to Breaking Defense. "And we'll use those same models that begin with SWAC and kind of worked their way through the Space Systems Command and eventually STARCOM will also begin using those. That requires a shared infrastructure that enables us to pass models, and there's a technical challenge there."
He said that training Guardians took place in a digital form. For example, the Space Flag exercise series and the now-defunct Air Force Space Command is entirely virtual.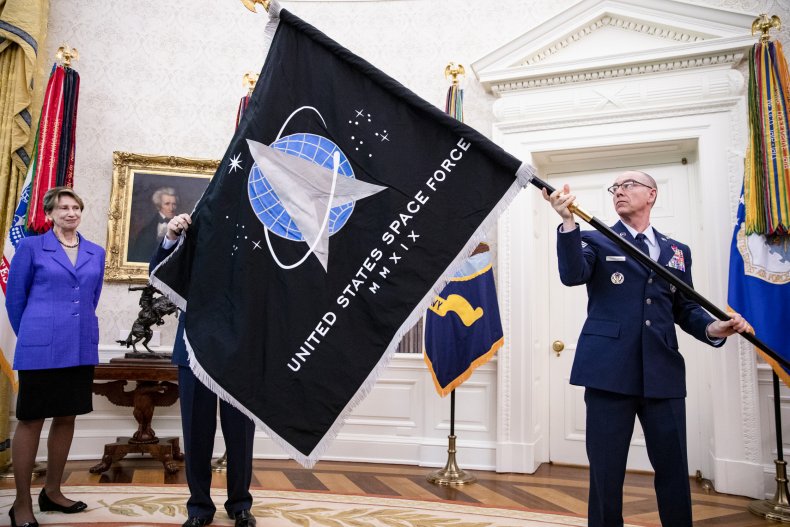 However, STARCOM still conducted some live training in the electronic warfare arena, according to Bratton.
"I do think there's some activities that we would benefit from live training. And we're thinking about how to do that," he said. "There's a great model that happens today at Air Force Academy and the FalconSAT program."
He continued: "We're trying to assess if that's a good model for us to expand in the Space Force where operators, whether space cyber or intelligence, can get some hands-on experience before they show up at their first operations unit."
Newsweek reached out to Space Force for comment.