White House Spokesman Still Won't Apologize For Aide's McCain Death Comments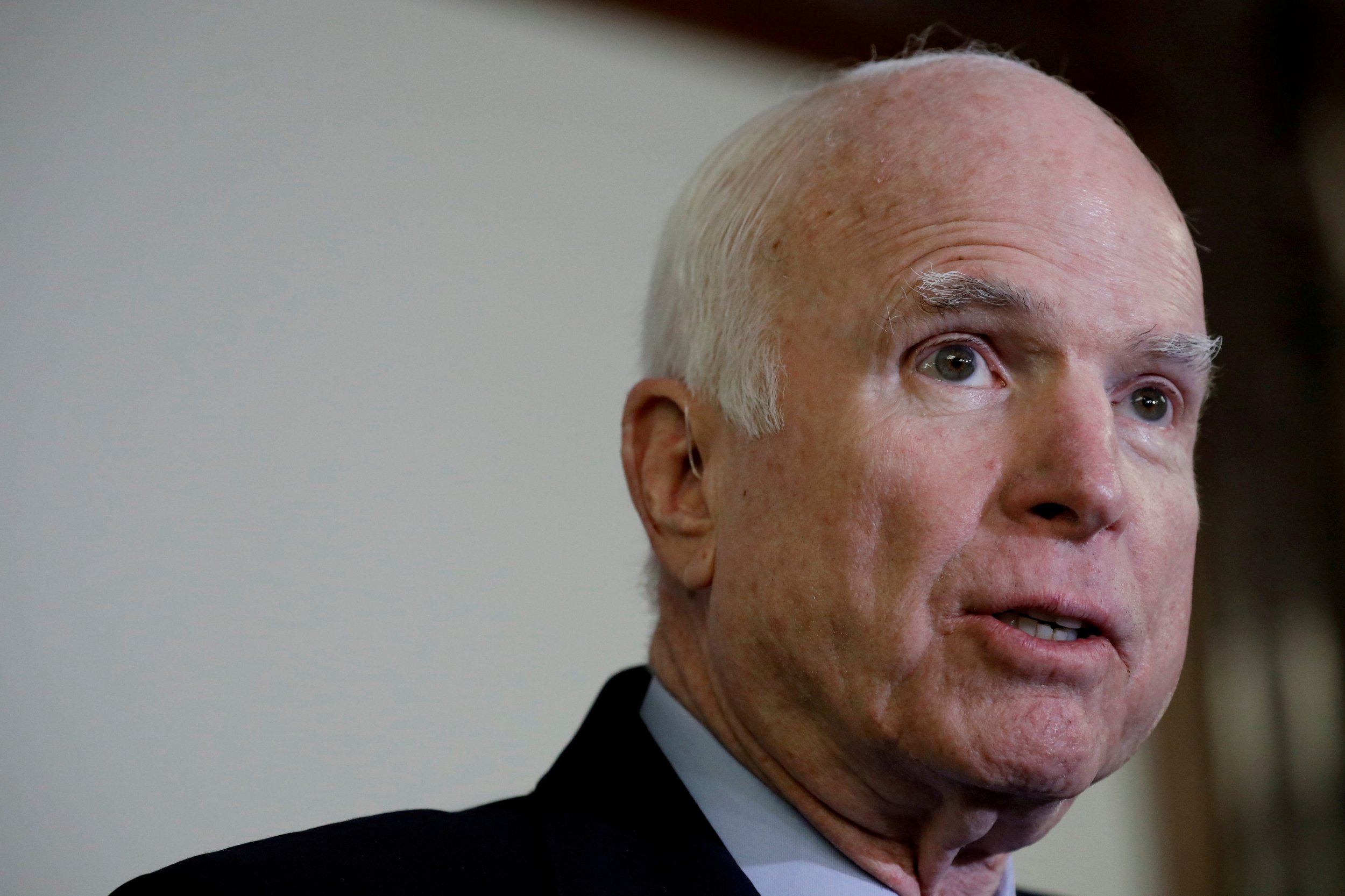 The White House has yet to comment on or apologize for comments made by aide Kelly Sadler about Senator John McCain this week.
Sadler allegedly commented during a closed-door White House meeting that McCain's opposition to President Donald Trump's CIA nominee Gina Haspel didn't matter because "he's dying anyway."
And despite Sadler calling McCain's daughter, Meghan, to apologize for the comments, White House spokesman Hogan Gidley appeared unable to issue an apology for the comments. Gidley was asked about the comment in an interview with Fox and Friends on Sunday. "Look, I wasn't in the meeting, I didn't hear the comment," he responded.
Host Ed Henry challenged Gidley on his answer, replying: "You've heard the comment now, was it kind?"
"I don't know if the comment was even made or not, I wasn't in the meeting," Gidley said.
His suggestion the comment may not have taken place comes despite the call between Sadler and Meghan McCain in the week. Meghan McCain also addressed the issue on The View, which she co-hosts.
"Kelly, here's a little news flash ... We're all dying. I'm dying, you're dying, we're all dying. And I want to say since my dad has been diagnosed ... I really feel like I understand the meaning of life, and it is not how you die, it's how you live," McCain said on Friday.
The TV host also questioned why Sadler had not been dismissed following her comments. "I don't understand what kind of environment you're working in when that would be acceptable and then you can come to work the next day and still have a job," she said.
The White House refused to comment on what had happened Friday, The New York Times reported, in the face of calls to issue an apology to McCain and his family. It did not immediately return a request for comment from Newsweek on Sunday.