White House Staff Have Been Printing Out 'Fake News' and Giving It to Trump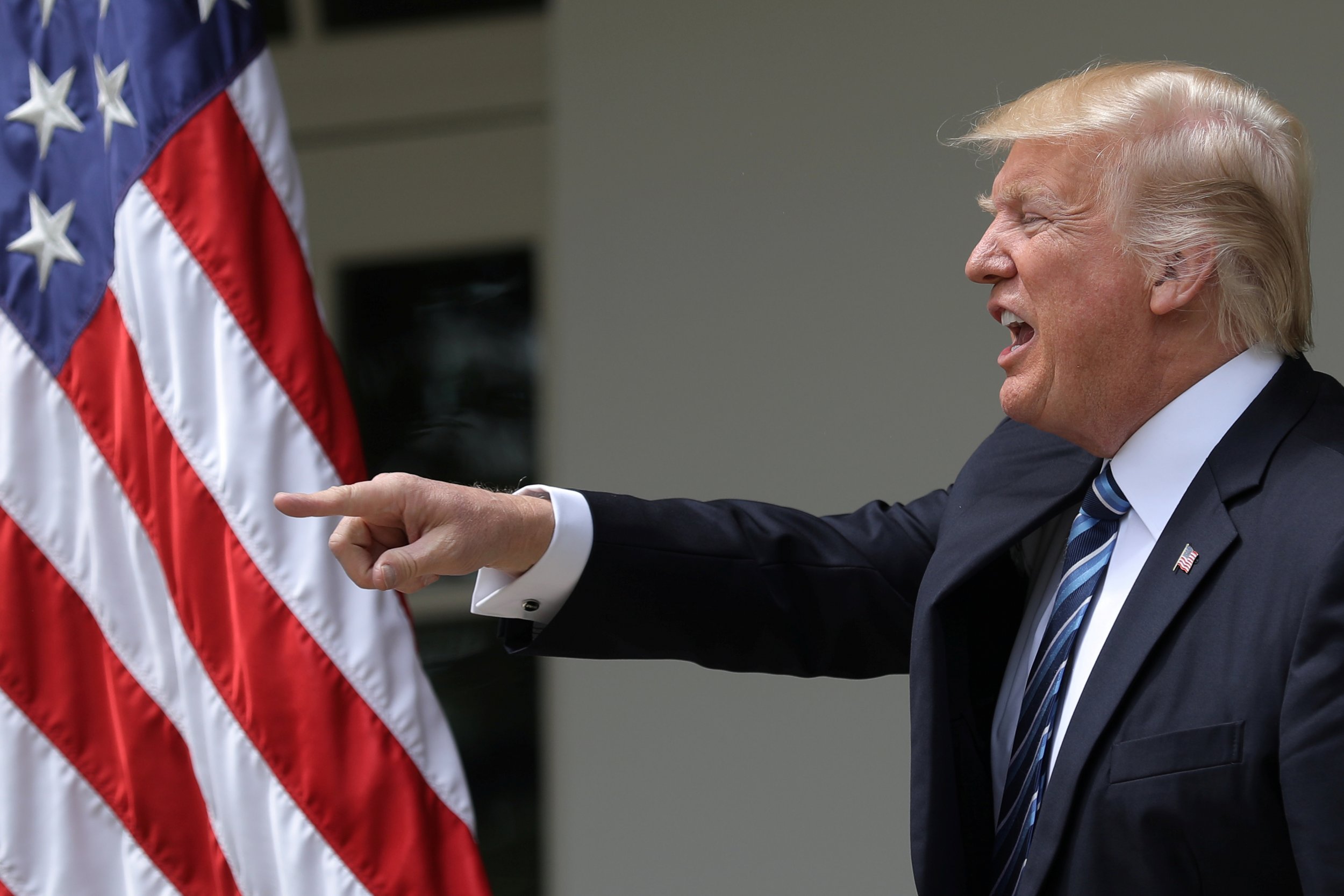 President Donald Trump regularly derides "fake news" but was unable to spot it when one of his White House advisers recently passed him a printout of a hoax TIME magazine cover about climate change.
The president's deputy national security adviser K.T. McFarland slipped Trump a printout of two old covers—one from 2006 and the other purportedly from the 1970s, according to four White House officials that spoke with Politico Monday.
Whether on purpose or by accident, the cover claiming to be from the 70s was a complete hoax debunked by none other than TIME magazine in 2013. The fake cover claimed to instruct readers "how to survive the coming Ice Age" and was contrasted with the 2006 cover about what a dire problem climate change is.
The image used for the fake cover was based on a real one from 2007 about how to survive global warming. According to reports, Trump, 70, rarely navigates the internet alone and didn't check out the the source of the images.
Read more: Trump's first 100 days show a president obsessed with 'fake news'
The president's distrust of computers and email is well-known. "I'm not an email person," Trump said during a press conference last July; he had made the same claim in a sworn deposition in 2007. Online stories only reach him when one of his staff prints one out and gives it to him. Many journalists have been sent printouts with Trump's handwritten critiques in the margins.
According to Politico, when Trump became upset about the fake cover and the media hypocrisy it seemed to show, his staff had to look into it and get him the truth before he said anything publicly.
It's not the first time Trump has received stories with dubious sourcing, according to the publication, which spoke with a half-dozen White House officials and others who regularly talk to the president.
White House chief of staff Reince Priebus, they said, has attempted to set up a system that tracks which documents cross Trump's desk to comply with record-keeping laws. Many staff have got around it, and at a recent senior staff meeting Priebus reportedly said they need to stop slipping Trump documents on the down low.
In February, a printout of an article from GotNews.com that accused deputy chief of staff Katie Walsh of being "the source behind a bunch of leaks" landed on Trump's desk and put the relatively obscure site, and Walsh, on his radar.
Trump apparently began making enquiries about Walsh, despite the fact that the site has made unsubstantiated claims in the past. (Leaks have have plagued the White House since Trump took office.) Trump's chief strategist Steve Bannon said "no one in the White House took that article seriously" in a statement to Politico.
Whether or not the vetting system works remains up to Trump, said Lisa Brown, a former White House staff secretary under President Barack Obama. "You know that people are going to go around the system," she said but "you need the president to say 'thanks, I appreciate it' and to hand it off to get it into a process."
A White House official defended McFarland, who is set to become U.S. ambassador to Singapore. "While the specific cover is fake, it is true there was a period in the 70s when people were predicting an ice age," the official told Politico. "The broader point I think was accurate."