Former Aides Reveal Trump's 'Face-Ripping' Tantrums and Gargantuan Junk Food Binges On Campain Trail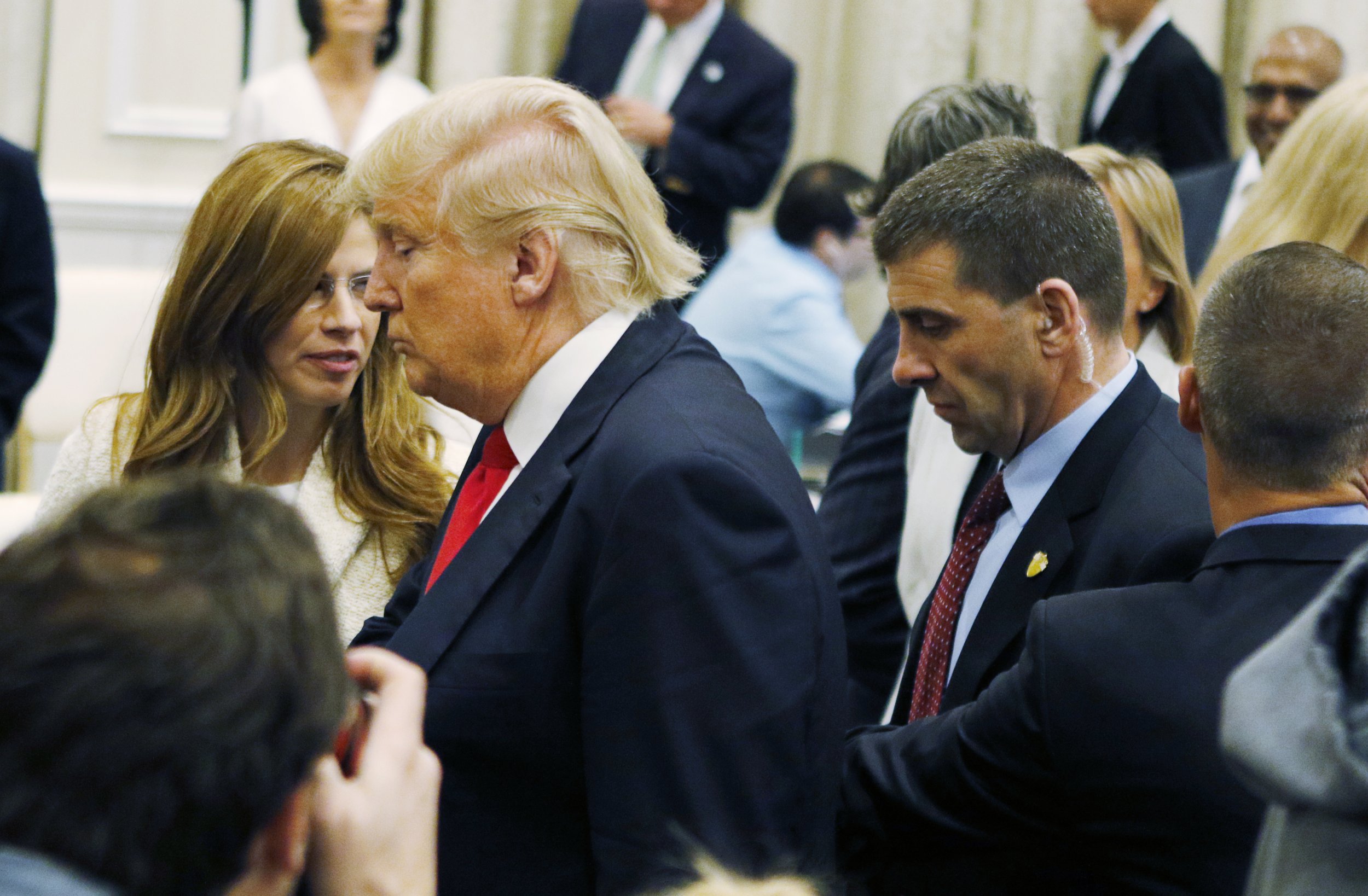 Two former senior aides have lifted the lid on the foul-mouthed tantrums and junk food binges that characterised Donald Trump's run for the White House.
In Let Trump Be Trump, sacked campaign manager Corey Lewandowski and former top aide David Bossie describe their time at the heart of the chaotic campaign that saw the former reality star overturn the odds and stun the world to be elected 45th president of the United States.
The book will be available in shops Tuesday, and excerpts were published in Sunday's edition of The Washington Post.
In it, the authors detail Trump's love of junk food, and reveal his gut-busting standard order at McDonald's "two Big Macs, two Fillet-O-Fish, and a chocolate malted,"
The book also details Trump's furious, expletive-laden tantrums, in which aides would have their "face ripped off."
Among the subjects of Trump's rage was former campaign manager Paul Manafort, who only weeks ago was indicted as part of Special Counsel Robert Mueller's Russia probe.
On the campaign trail, Bossie and Lewandowski write, Trump once ordered a helicopter pilot to lower the altitude so he could berate Manafort for suggesting that the candidate should should not make a TV appearance.
"Did you say I shouldn't be on TV on Sunday? I'll go on TV anytime I g--damn f---ing want and you won't say another f---ing word about me!" Trump yelled, according to Lewandowski.
Lewandowski has previously blamed Manafort for ousting him from the campaign.
According to the authors, working for Trump takes its toll.
"Sooner or later, everybody who works for Donald Trump will see a side of him that makes you wonder why you took a job with him in the first place," they wrote in the book, according to the Post. "His wrath is never intended as any personal offense, but sometimes it can be hard not to take it that way. The mode that he switches into when things aren't going his way can feel like an all-out assault; it'd break most hardened men and women into little pieces."
They said they "both had moments where they wanted to parachute off Trump Force One," but added they got used to the environment.