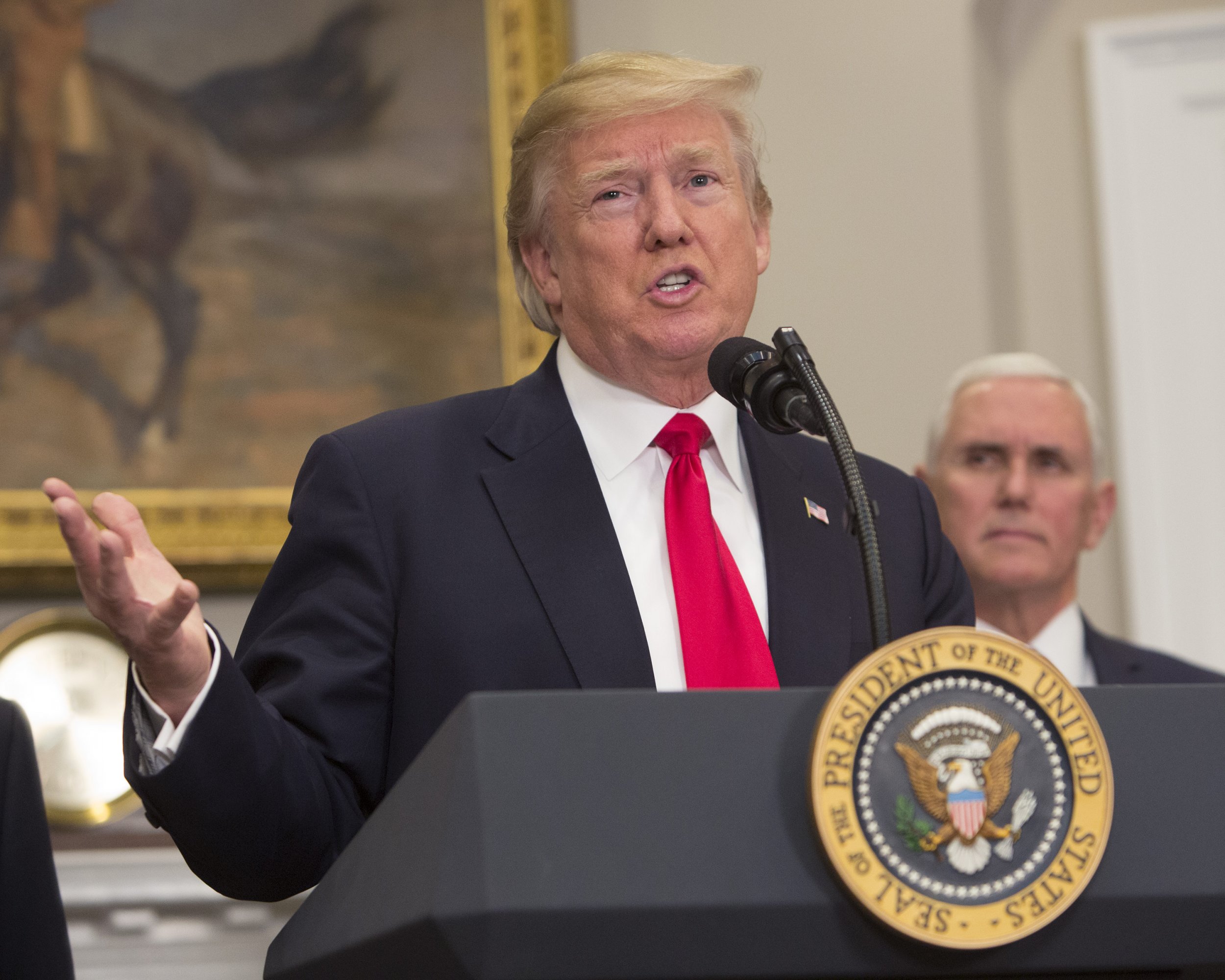 As President Donald Trump's first State of the Union address approaches, a growing number of Democrat lawmakers have vowed to boycott the event.
More than 60 Democrats skipped his inauguration day just over a year ago. Now, representatives say they will be boycotting his speech in a show of protest against his rhetoric and policies over the past year.
Some Democrats have cited Trump's immigration crackdown as their reason for not attending. Others have pointed to controversy around his reported use of the term "shithole countries" to describe El Salvador, Haiti and some African nations in an Oval Office discussion on immigration.
Here are all the Democrat lawmakers who have announced plans to skip the event:
Representative Earl Blumenauer (D-Ore.) appears to have been one of the first to publicly announce he would not be attending the event, saying in early January that he would not go.
He said he will be in Oregon engaging with his constituents instead of "listening to yet another destructive and divisive speech by Trump."
Blumenauer then announced on Facebook that he would be sending a Dreamer—one of hundreds of thousands of undocumented immigrants brought to the U.S. as children who could face deportation under Trump's immigration crackdown—to the event in his place.
"I am delighted to send Aldo Solano to attend Trump's State of the Union address in my place," Blumenauer tweeted. "Trump's disastrous policies have destroyed lives and impact real people who call our country home. We can't let Aldo down."
He said he had decided to send a Dreamer in his place to "remind Trump that these are real people with families and jobs who are vital to our communities. They deserve certainty and protection."
Representative Maxine Waters (D-Calif.), an outspoken critic of the president, said she would not be attending the event. She told MSNBC, "Why would I take my time to go and sit and listen to a liar?"
Representative John Lewis (D-Ga.) told MSNBC he did not plan on attending the address.
"I cannot in all good conscience be in a room with what he has said about so many Americans," said the civil rights leader, who marched with Martin Luther King Jr. "I just cannot do it."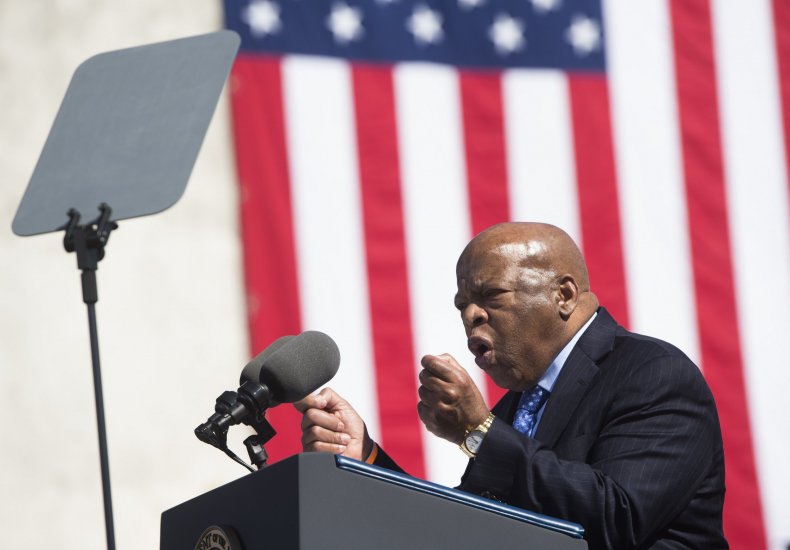 Related: Florida lawmaker to boycott Trump's "hateful" State of the Union address
Representative Pramila Jayapal (D-Wash.) explained in a Huffington Post op-ed why she would not be present at the annual address.
"My highest contribution—in these extraordinary times and circumstances where President Trump is himself breaking all established precedents to serve very narrow and self-serving interests—is to stand up to declare that I profoundly disagree with his approach and his unacceptable behavior."
The decision, Jayapal added, represented her refusal to "dignify a president who has used the platform of the Oval Office to fan the flames of racism, sexism and hatred—most recently with his vulgar condemnation of Haiti and other African countries."
She said that attending the State of the Union would "send mixed messages" to the president, as well as "the millions of people he demeans."
Representative Gregory Meeks (D-N.Y.) tweeted:
Speaking to MSNBC, Meeks said he could not support Trump because of his "disdain" for the middle-class and minorities in America.
Representative Frederica Wilson (D-Fla.) said she would be boycotting the speech, citing Trump's "hateful" attitude toward black people and African countries as her main reason.
She tweeted that she could not "in good consciousness attend the #SOTU address after the president went so low in his remarks about Haiti & African nations."
"It would be hypocritical to attend the #SOTU after the president's racist remarks!" she added.
"To go would be to honor the president, and I don't think he deserves to be honored at this time, after being so hateful towards black people and then black countries," Wilson told CNN Monday.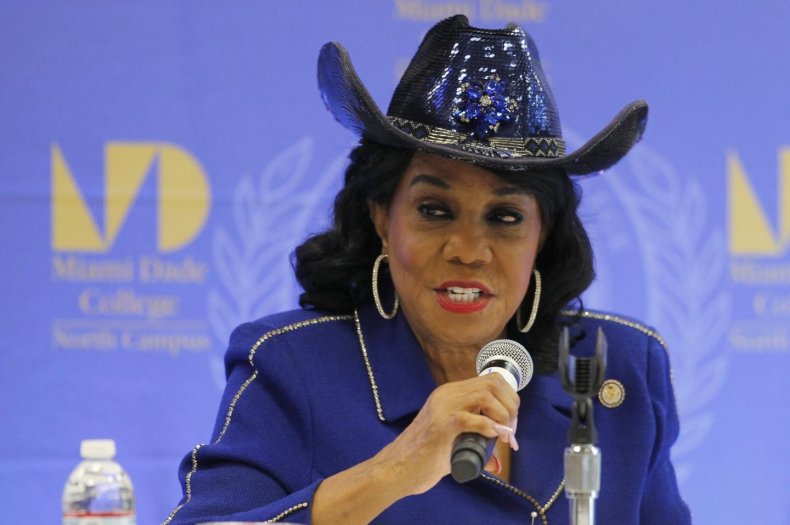 Representative Barbara Lee (D-Calif.) told radio station KQED that she would be skipping the speech, reportedly making the decision even before Trump's alleged "shithole countries" remark.
Representative Albio Sires (D-N.J.) will boycott the speech "because many of his constituents are offended by the president's rhetoric and behavior," spokesperson Erica Daughtrey told NJ.com.
Sires was one of many Democrats to speak out against the president's "shithole countries" comment, saying, "Trump's vulgar language is just another example of his disregard for hardworking Americans that come from all walks of life."
Representative Jan Schakowsky (D-Ill.) has said she refuses to "normalize President Donald Trump and his loathsome language and actions," announcing her decision to not attend in a written statement.
"The American people have been subjected to a year of racist, erratic and divisive behavior from their commander in chief, and I refuse to accept this as the new normal."
She added, "From calling for an illegal ban of Muslims during the first week of his Presidency (and on Holocaust Remembrance Day), and refusing to condemn Nazis and white supremacists in Charlottesville, to referring to Haiti and African nations as 'shitholes,' President Trump has completely disrespected millions of patriotic Americans and the office of the Presidency," she said.
She added that she made the decision after constituents asked her to boycott the event.
Representatives Danny Davis and Bobby Rush, both of Illinois, have said they plan to skip the event.
"This has been the most chaotic, divisive and incompetent first year of any administration, and I will not sit and watch as Trump pretends that he's off to a successful start. He's not," Rush said in a statement Monday.
He added, "His is a presidency that has been built on racism, stupidity and lies, which has already wasted enough of America's time, and I will not waste any more of mine."
While these Democrats have vowed to boycott the address, other Democrats, including House Minority Leader Nancy Pelosi, plan to wear black during the event in a show of solidarity with the #MeToo movement.
Others will be using their plus-ones to symbolically criticize the president on issues including sexual assault, immigration and the president's proposed military ban.
A number of organizations have called on lawmakers planning to attend the speech to reconsider.
Racial justice organization Color of Change has launched a petition calling for a boycott, specifically singling out senators Kristen Gillibrand, Kamala Harris, Doug Jones and Cory Booker, who "represent substantial black and brown constituencies and have already condemned Trump's remarks."
"Donald Trump has made it his mission to disparage black communities at the calls of his white nationalist base and enact policies that harm marginalized communities," said Rashad Robinson, executive director of Color of Change.
"Democratic leaders have a duty to stand with their constituents who are under attack by the Trump administration and boycott the State of the Union," he added.
Booker has previously said that he plans to attend the event and bring a Dreamer, Elizabeth Vilchis, as his guest.
The organization has also called on Florida Republicans who represent large Haitian communities, including Senator Marco Rubio, to boycott the speech.