Trump's Stimulus Rejection 'Blindsiding' American People, Bipartisan Caucus Leader Says
Representative Tom Reed, the Republican leader of the Problem Solvers Caucus, implored President Donald Trump to sign a spending bill that includes $908 billion in COVID relief despite his understandable objections to the amount of money allocated for foreign countries.
After months of negotiations, Congress successfully negotiated a $900 billion COVID-19 relief package and was hopeful the president would be on board. However, they merged it with a $1.4 trillion spending bill and on Tuesday, Trump criticized the discrepancy between foreign and domestic aid and demanded Congress increase stimulus checks from $600 to $2,000.
"I understand the frustration of the president. I understand the presentation but blindsiding folks and doing this at the last second to me is not conducive because the American people are the ones who lose in this fight," Reed told CNBC's Squawk Box on Thursday.
As an early endorser of the president, Reed said Trump's obstinance to the relief package is a "frustration" and called him raising issues at the last minute "very concerning."
Time is running out and without Trump's signature, benefits, including unemployment assistance, will expire at the end of the year and struggling businesses will likely have to wait weeks for more relief. However, the president said the relief package doesn't go far enough to help small businesses and in particular, restaurants, which have been among those hit hardest by the pandemic. He told legislators to send him a "suitable bill" or it will be up to the next administration to pass relief.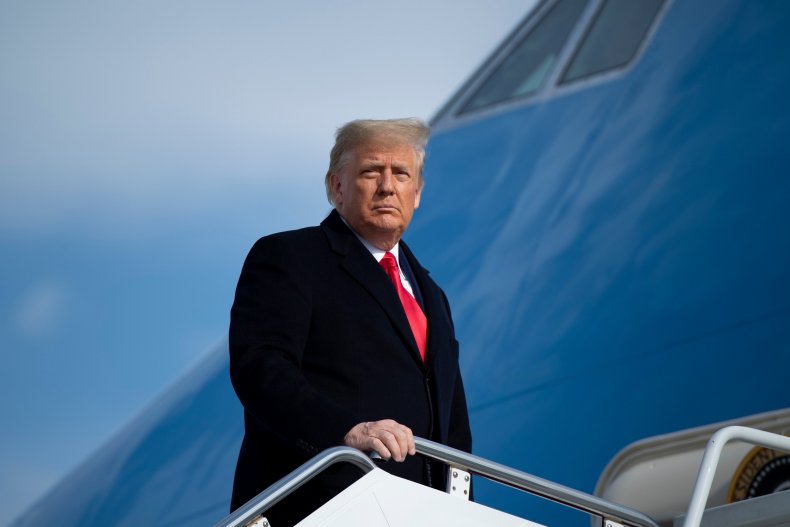 Trump criticized Congress for finding "plenty of money for foreign countries, lobbyists and special interest groups" while sending the "bare minimum" to Americans that need relief. The president's been a staunch advocate for another round of stimulus checks for months, saying on multiple occasions that he was prepared to sign a standalone bill for direct payments worth $1,200.
The president upped that number on Monday to $2,000 for eligible individuals and $4,000 for couples. His comments ignited a flurry of calls to pass a bill for $2,000 direct payments and on Thursday, Democrats tried but had their efforts thwarted by Republicans. In return, Republicans in the House tried to get legislators to reconsider the foreign aid in the spending bill—one of Trump's main gripes—but were blocked by Democrats.
Reed told Squawk Box he could "totally appreciate" Trump's issues with the amount of foreign aid, but encouraged him to sign the package regardless to bring relief to the American people. With his signature, Reed said businesses could start hiring again because of the additional Paycheck Protection Program funds, and encouraged Trump to "please think of those people."
"This is where I speak to the president right now.… There are people waiting on this relief," Reed said. "It can be done with the stroke of your pen, and you have the power to get it done."