Trump's Stormy Daniels Lawyers Boast That They're Cheaper Than Michael Avenatti
President Donald Trump is seeking $389,403.11 in legal fees from adult film actress Stormy Daniels after she lost her defamation suit against him—and his lawyers boast that they are cheaper than her attorney, Michael Avenatti.
Trump attorneys Charles J. Harder and Ryan J. Stonerock from Harder LLP in Beverly Hills, California, filed a motion in a Los Angeles court demanding the amount be paid for the 580.75 hours of work they put in to defend the president.
Using a tweet by Avenatti, which linked to a document laying out the costs in representing Daniels (whose real name is Stephanie Clifford) in various matters, Trump's lawyers pointed out that his per-hour rate is higher than their own.
Avenatti said the total cost was $1,638,390 for 2,381 billable hours, meaning an average of $688.11 an hour. However, the two lawyers' hourly average while working for Trump was $670.52.
In a statement to Newsweek, Avenatti called the amount demanded by Trump's lawyers "absurd and baseless."
"Anything awarded in this case will pale in comparison to what is awarded Stormy in the main NDA case, where she will likely receive well over $1,500,000 in attorney's fees and costs," Avenatti said.
Daniels alleges that she and Trump had sex at a celebrity golf tournament in 2006 while he was married to Melania Trump. The alleged encounter was just a few months after the birth of their son, Barron Trump.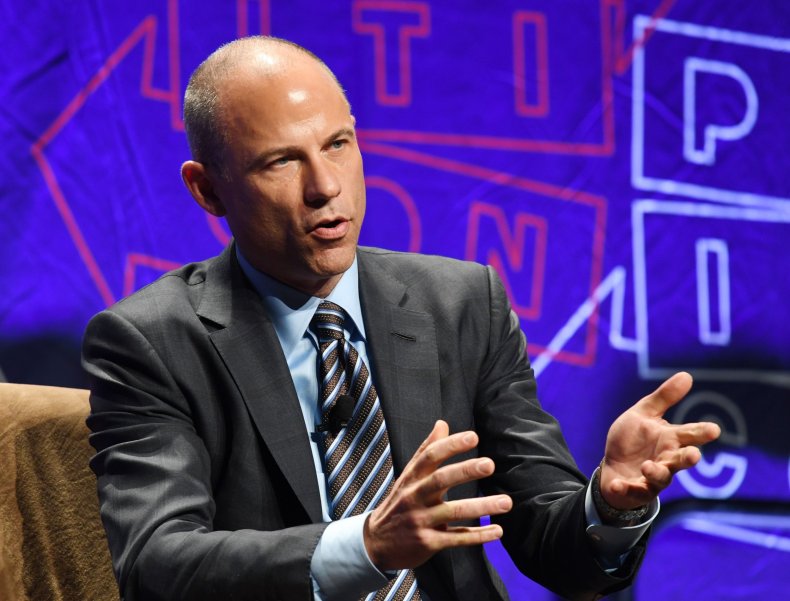 The president denies that the affair took place. Daniels signed a $130,000 deal to keep quiet about the alleged affair before the 2016 election, but details of the agreement and her claims emerged in the media at the beginning of 2018. The nondisclosure agreement is the subject of a separate case involving Daniels and Trump.
She claimed Trump defamed her in April 2018 when the president accused her in a tweet of lying about a 2011 incident.
Daniels says she was threatened by a man who told her to "leave Trump alone" after he approached her and her young daughter in a Las Vegas parking lot. She had been planning to tell her story about Trump that year after In Touch Weekly said it would run an article.
Trump hit back on Twitter, claiming that the man Daniels referred to was "nonexistent" and that Daniels's allegations were a "total con job."
However, in October U.S. District Judge S. James Otero ruled that Trump's tweet was protected by the First Amendment as "rhetorical hyperbole" and therefore not actionable. He also said Trump is entitled to attorney's fees.
Following apparent disagreements between Daniels and Avenatti, the pair seem to have come to a renewed understanding.
Daniels had accused Avenatti of suing Trump for defamation without her permission and launching a crowdfunding campaign without her knowledge.
She told The Daily Beast that while she was "tremendously grateful to [Avenatti] for aggressively representing me in my fight to regain my voice," at times "Michael has not treated me with the respect and deference an attorney should show to a client."
However, in a tweet on Sunday night, Daniels wrote: "Pleased that Michael and I have sorted shit out and we know the accounting is on the up and up. We are going to kick ass together on two coasts tomorrow."
Avenatti replied: "Onward and upward. To all the people that want to divide us for their own agendas: It is not going to happen!"
This article was updated to include a comment by Michael Avenatti.