Trump's Support Among White Voters Plummeted and His Approval Rating Sunk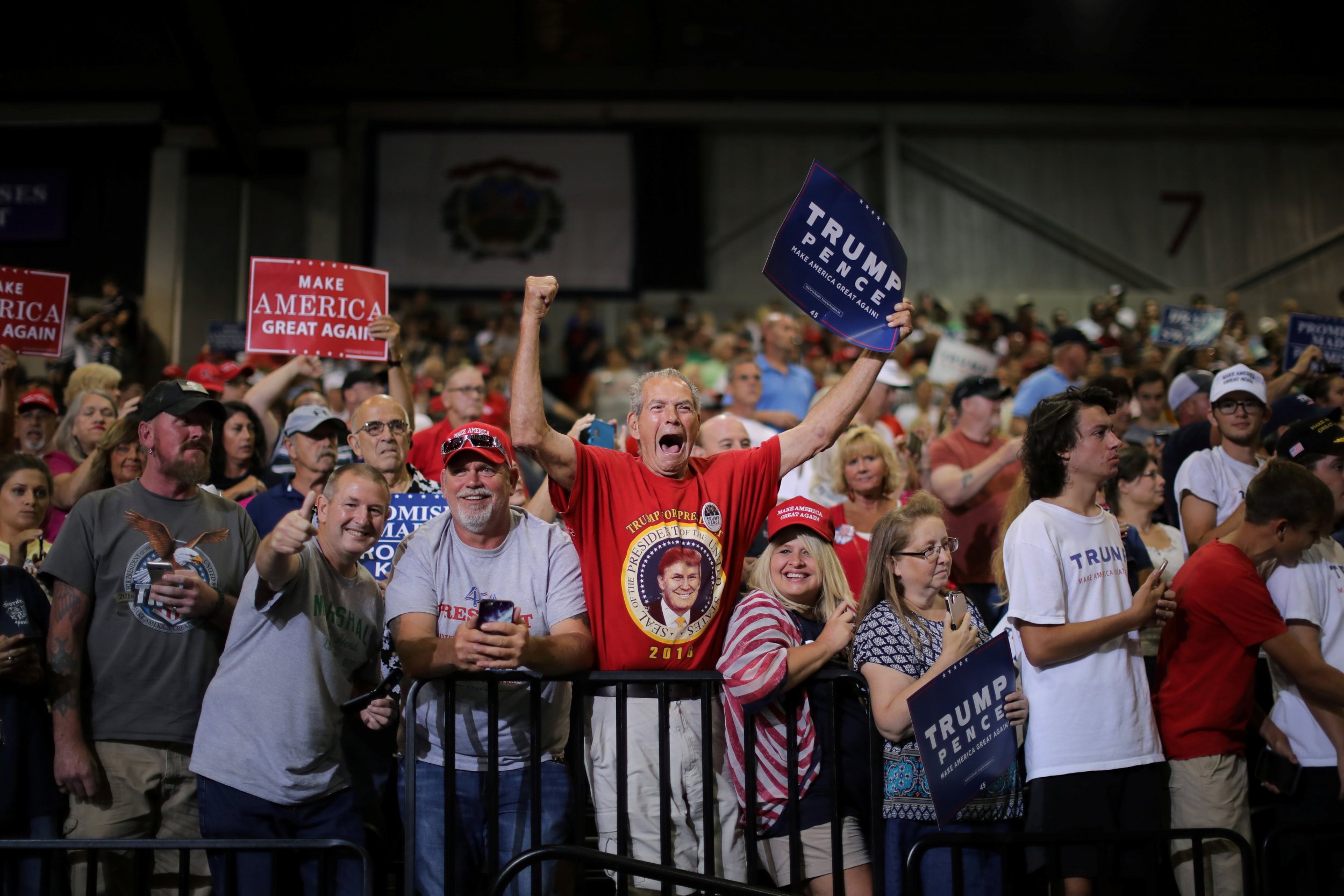 The voters who launched President Donald Trump into the White House appear to be growing tired with his administration just six months through his tenure.
A new poll this week from Quinnipiac University found that not only had Trump's approval rating sunk to a new low, but support among key demographics Trump won during the 2016 election—most notably white voters without a college degree—had also dropped off.
Just 33 percent of voters approved of Trump's job performance overall, a sharp decline from 40 percent approval in the Quinnipiac poll at the end of June. Sixty-one percent of voters disapproved of Trump in the latest survey.
But even among white, non-college voters—the folks often credited with handing Trump the presidency—the president's approval rating was underwater. Just 43 percent of that demographic approved of Trump's job performance while 50 percent disapproved. In June, 53 percent of white voters without a college degree approved of the president. In the 2016 election, meanwhile, 66 percent of whites with no college degree voted for Trump, according to exit polls.
The survey was chock full of bad news for the former reality TV start turned most powerful man on Earth amid an ongoing investigation into his ties to Russia and a White House that has largely been defined by chaos and confusion. It also hasn't helped that Trump has fired or lost key staffers at a stupendous clip, including the recent departure of former communications director Anthony Scaramucci after just ten days.
"It's hard to pick what is the most alarming number in the troubling trail of new lows for President Donald Trump," said Tim Malloy, assistant director of the Quinnipiac University poll in a statement. "Profound embarrassment over his performance in office and deepening concern over his level-headedness have to raise the biggest red flags. The daily drip drip of missteps and firings and discord are generating a tidal wave of bad polling numbers."
Even among white, male voters—62 percent of whom voted for Trump in November, according to exit polls—were split on Trump. Forty-seven percent of white men approved of the job Trump is doing while 48 percent disapproved, according to Quinnipiac. White women—52 percent of whom voted for Trump—disapproved of the president's job performance by a large margin, 64 percent to 31 percent. The Quinnipiac poll interviewed 1,125 voters from July 27 through August 1. It had a margin of error of plus or minus 3.4 percentage points.
Nearly every survey this week was not kind to Trump. For instance, Rasmussen Reports—a firm that has been criticized as right-leaning and has long found better results for the former reality TV star compared to other pollsters—found the president's approval rating at one point dipped to an all-time low of just 38 percent. By the end of the week, the weighted average from data-focused website FiveThirtyEight had Trump's approval rating at just 37 percent, an all-time low.