Trump's Supreme Court Picks Could Be One-Third of the Bench, But He's Hardly the President With the Most Confirmations
Putting a justice on the Supreme Court can help a president's party long after he's out of office, and President Donald Trump counts having a potential third confirmation on his list of accomplishments. But he's far from being the president who has had the most justices confirmed during his time in office.
Back on the campaign trail after coming down with COVID-19, Trump told Florida rally attendees he was possibly elected in 2016 in order to put conservative justices on the Supreme Court. He noted that some presidents weren't in a position to nominate any justices and expressed surprise that he was already on his third pick in his first term.
Trump is correct that nominating a Supreme Court justice isn't guaranteed in a presidency, and two of the 44 presidents in U.S. history have never had that opportunity. Thirteen of those presidents had at least three justices confirmed during their first term.
The president with the most confirmations to the Supreme Court was America's first, George Washington. Not exactly a surprising fact, as the Supreme Court was established in 1789 and he had the task of filling all six seats. By the time Washington left office, 10 of his 13 nominations had been confirmed. Two nominees, Robert Harrison and William Cushing, declined to serve, and the Senate rejected the nomination of John Rutledge to chief justice.
President Franklin D. Roosevelt was just one confirmation away from tying Washington's record and had all nine of his nominees confirmed while in office. However, some of those took place in Roosevelt's third and fourth terms, making it a difficult number for any future president to reach. One of his nominations was to make Justice Harlan Stone the court's chief justice.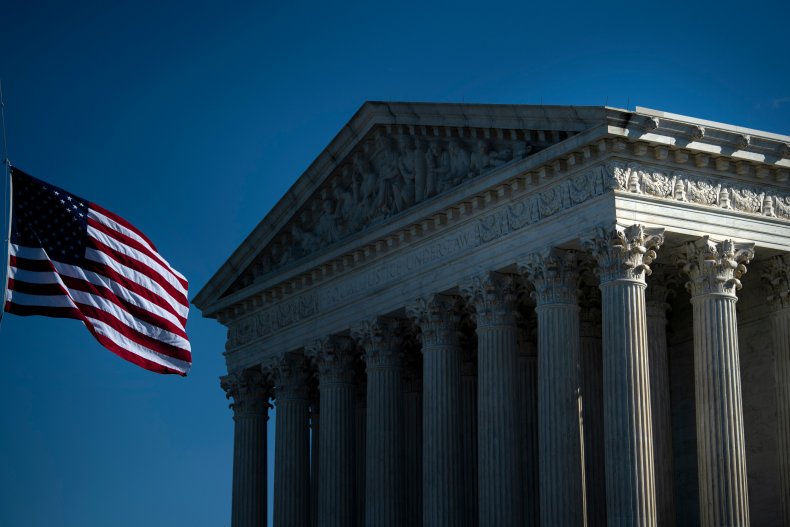 Presidents Andrew Jackson and William Taft each had six nominees confirmed, including Taft's nomination to make Justice Edward White the chief justice. Taft would later be confirmed as the chief justice himself. Two of Jackson's justices were confirmed for new seats that were added to the court.
Eight presidents had at least four nominees confirmed to the court or elevated to chief justice.
Trump's four predecessors each had only two justices confirmed to the court, although Democrats argue that's in part because of a Republican precedent set in 2016. During President Barack Obama's final year in office, Justice Antonin Scalia died, leaving a seat open in March.
Obama nominated Merrick Garland to fill the vacancy, but prominent Republican senators, including Mitch McConnell and Lindsey Graham, called for the president selected in the upcoming election to decide on the next justice. Garland's nomination was never brought to a vote in the Senate.
Four years later, Republicans say the situation with Justice Ruth Bader Ginsburg's seat is different because Republicans control both the Senate and the executive branch, whereas in 2016 there was a Democratic president. It's a reasoning Democrats haven't bought into, but they have little power to stop the process, and Judge Amy Coney Barrett's contentious confirmation hearings before the Senate Judiciary Committee began Monday.
Republicans expect to have enough support to confirm Barrett to the court, with Vice President Mike Pence the potential tiebreaker. It's possible her confirmation could happen before Election Day on November 3, which is particularly fast in the modern era.
If Barrett is confirmed, Trump will join five other presidents to have three successful nominations to the Supreme Court. And if he wins re-election, that number could rise.