Trump's Tax Reform Will Make America Poorer and Sicker
Republican members of Congress who voted in favor of the tax bill may believe in "trickle down" economics, but they've just made it harder for millions of Americans to keep their heads above water—especially when it comes to accessing decent and affordable health care.
When the Trump Administration and its Congressional allies failed to destroy the Affordable Care Act (ACA), they resorted to attacking health care through the Tax Cuts and Jobs Act.
The tax bill, now heading to conference, not only cuts taxes for large corporations and the country's wealthiest while raising taxes on middle class and low-income Americans, it also deeply undermines America's health care system, stripping affordable care from millions of low- and middle-income families.
This will not make America great again.
It surely breaks President Trump's campaign promise to improve economic conditions for struggling Americans—instead, it widens the gap in favor of those who are most privileged.
It is a dangerous bill that is particularly devastating to people with chronic medical conditions or serious illnesses.
It limits deductions for medical expenses, removes tax exemptions that help hospitals and nonprofit organizations, and includes a provision to repeal the individual mandate that requires everyone to purchase insurance.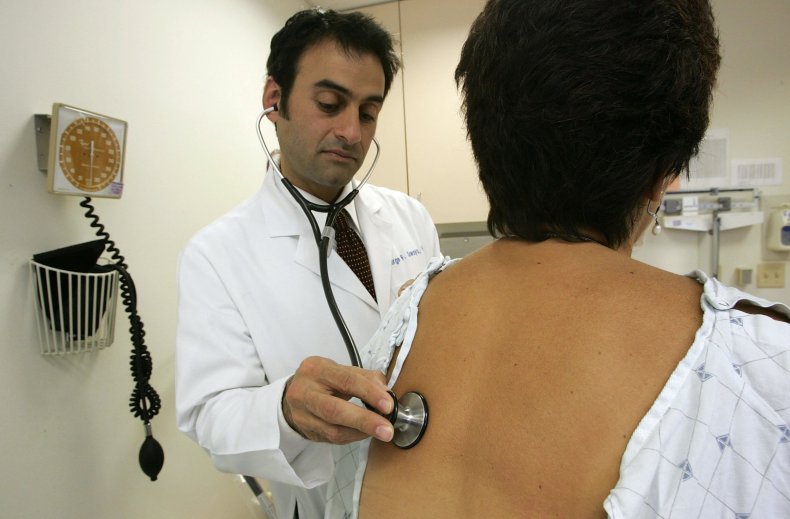 The individual mandate keeps healthy people in the insurance pool and lowers costs for all. Without it, health insurance premiums will skyrocket, leading to an estimated 13 million people losing coverage.
The tax bill doubles down further on our nation's most vulnerable. The bill's massive tax cuts for corporations will add an estimated $1.5 trillion to the deficit, which the Trump administration plans to offset with significant cuts to Medicaid and Medicare in future budgets.
In other words, tax giveaways to corporations are not going to pay for themselves—you, the taxpayer, will foot the bill.
Medicaid is not welfare—60 percent of Medicaid recipients work but don't get insurance coverage from their employers. Seventy-four million hard-working Americans, including veterans, women, seniors, and people with chronic conditions like HIV and diabetes, count on Medicaid for health insurance.
Without it, many wind up visiting the emergency room more frequently, becoming hospitalized more often, requiring costly nursing homes, racking up higher medical bills, and getting pushed into poverty.
Those higher costs are ultimately passed on to the government, insurers, and taxpayers—meaning that these short-sighted tax cuts would add an even greater tax burden down the road.
If it becomes law, the tax bill will be a major setback and undermine the progress that has been made in the fight against HIV. With access to treatment, HIV is now a manageable chronic condition.
According to the Centers for Disease Control and Prevention, a person living with HIV who has an undetectable viral load cannot transmit the virus to others. We now know that "Undetectable equals Untransmittable" (U=U).
In New York City, three years into the implementation of the NYS Ending the Epidemic Blueprint, increased linkage to testing and treatment has been a critical factor in reducing the number of new HIV infections to a historic low—down from 3,123 per year in 2012 to 2,279 in 2016. In New York State, new infections have dropped by 40 percent over the last 10 years.
Fewer new infections mean lower health care costs overall. Preventing just one HIV infection can save $500,000 in estimated lifetime medical costs, usually borne by state Medicaid and federal programs.
Amida Care, New York's largest health plan for people with chronic conditions such as HIV, saved the state more than $115 million between 2008 and 2015 by helping members reduce their viral load, ER visits, and preventable hospitalizations.
The ACA and Medicaid expansion have increased access to better and more affordable health care, which improves health outcomes and saves taxpayer dollars in the long term.
For people with chronic conditions such as HIV, losing health care coverage and access to long-term prevention and treatment means that the costs associated with chronic illnesses will not only surge, they will increasingly fall on the government—leaving us locked in a vicious cycle of poor health and economic decline.
So, do the math: If you consider the millions of Americans trying to manage widespread chronic diseases such as HIV, diabetes, heart disease, hypertension, and more, for whom affordable care directly leads to lower medical costs as well as a significantly better quality of life, this end-run on the health care system quickly escalates into a damaging and costly blow of considerable magnitude.
America's hard-working lower- and middle-income families already face an array of challenges in making ends meet. If this bill becomes law, it will worsen an already troubling level of inequality in the United States, increase health insurance costs, lead to millions of Americans losing their health coverage, increase debt, push more people into poverty, and, in the end, create a far greater tax burden on the nation.
Congress must reject these egregious elements of the tax bill and support bipartisan solutions that put the highest priority on the health and well-being of our citizens.
Doug Wirth is President and CEO of Amida Care, a Special Needs Health Plan that specializes in providing comprehensive health coverage and coordinated care to New Yorkers with chronic conditions, including HIV and behavioral health disorders.