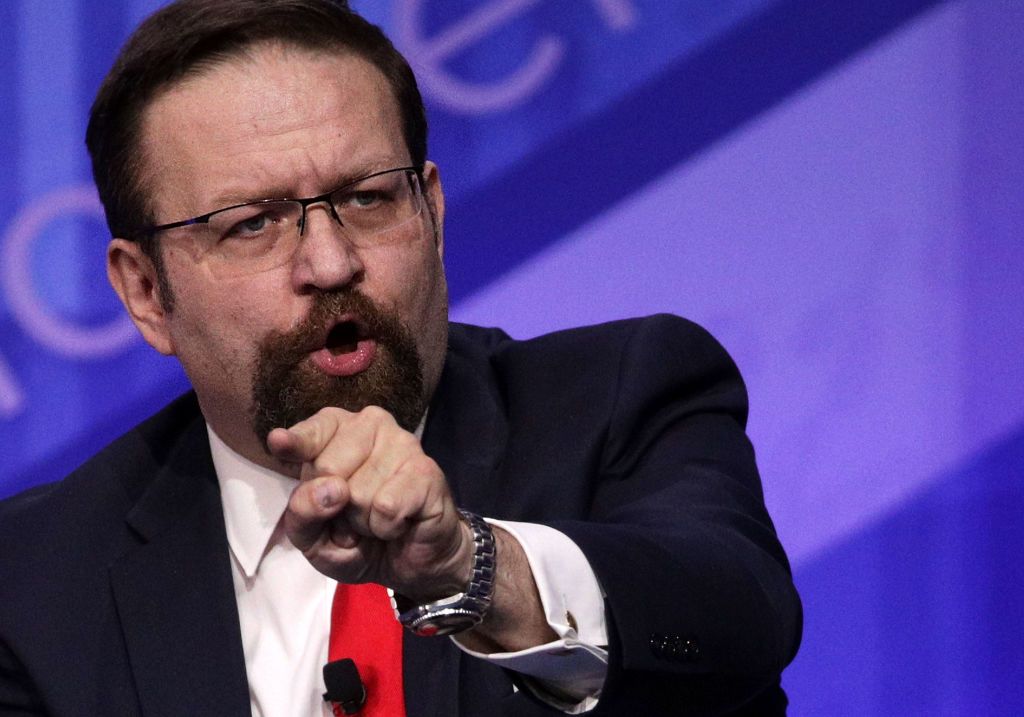 The idea of Donald Trump's campaign team being "in bed" with Russian president Vladimir Putin is "pure fantasy," according to former White House aide Sebastian Gorka.
Speaking in an interview with Recoil magazine released this weekend, Gorka dismissed the possibility of collusion between Trump's campaign team and Russia – which is currently under investigation by Special Counsel Robert Mueller.
"The Kremlin has been mucking around in democratic elections around the world since its inception. That's not news," Gorka told the publication.
"But the idea that the Trump campaign was in bed with Vlad is pure fantasy," he added.
Gorka's attitude is not dissimilar to that of Donald trump, who has previously suggested he does not believe the investigation into alleged collusion during the 2016 presidential election is necessary.
Indeed, following a recent meeting with Putin on the sidelines of the Asia-Pacific Economic Cooperation summit at the beginning of November, Trump said he would be reluctant to push Putin on alleged Russian interference in the U.S. election, stating: "Every time he sees me he says, 'I didn't do that,' and I really believe that when he tells me that, he means it. I think he is very insulted by it."
The president later dialed back his comments about the probe, which contradicted the opinion of U.S. intelligence agencies that Russia did indeed attempt to influence the outcome of the presidential election.
In his interview, Gorka also attempted to shift the blame for the Russia probe onto former presidential hopeful Hillary Clinton – insisting the investigation was a way to detract from Clinton's unexpected election loss to Trump.
"It's just another way for the losing candidate to ignore her own culpability for her abysmal performance," the former White House aide added – echoing comments on the probe that have previously been made by the president in the past.