Trump's Thanksgiving Call to Troops Was 'Insulting,' Retired Lieutenant General Says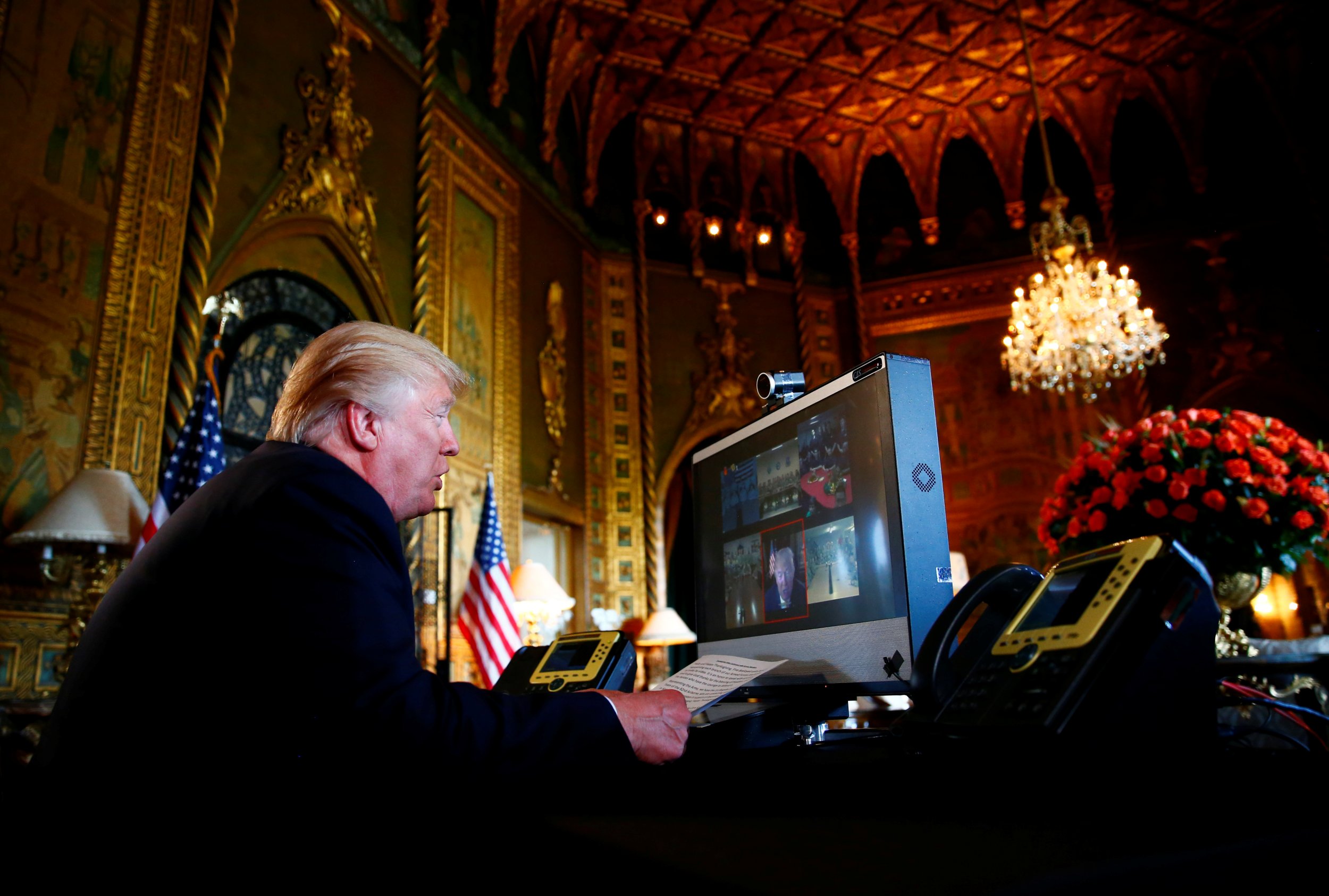 President Donald Trump's Thanksgiving video teleconference call with U.S. troops in which he gave himself credit for allowing them to win was "somewhat insulting," a retired lieutenant general said.
In a Thursday morning call from his Mar-a-Lago resort, Trump told Marines serving in Iraq that their "delivering defeat after defeat to ISIS" was being talked about in Washington, D.C.
"We're really winning. We know how to win, but we have to let you win. They weren't letting you win before, they were letting you play even," Trump said. "We're letting you win."
Retired Lt. Gen. Mark Hertling, took issue with Trump's comments and aired his discontent shortly after on CNN, where he serves as a military analyst.
"We have been winning," Hertling said. "You're talking to soldiers and military personnel around the world who have been in this fight for 17 years, and to suddenly be told they're winning now when they weren't winning before is somewhat insulting."
Hertling said he was thankful that Trump took the time to address soldiers, but that he had seen presidents past make larger gestures in the eight times he was deployed. While serving in Baghdad in 2003, Hertling recalled then-President George W. Bush making a surprise visit to have a Thanksgiving dinner with U.S. officials and serve turkey to troops.
"So all presidents have different styles. One is being there showing people that they're there. One might be through a video teleconference and going to a local coast guard station," Hertling said. "I know which one I like."
The veteran added that from his experience, troops are not as interested in the stock market hitting a record and a good job economy—which Trump touted on the call—as they are in knowing that what they're fighting for and their oath to protect the U.S. Constitution are valued.
"The comments about the economy and where the economy is growing, deployed service members don't want to hear about that," Hertling said. "They want to hear, 'Hey thanks.'"
Hertling said part of the issue with Trump is that the president has not spent much time with armed forces and has not yet been in combat zones, which some past presidents have visited during their first year in office.
"You don't use commentary like, 'Hey you didn't do it very well in the past, and you're doing great now just because I'm president,'" Hertling said of Trump. "I think he's learning."