Trump's Threat of Lawsuit Against Bannon Is 'Stupid' and Could Hurt the President, Says Lawyer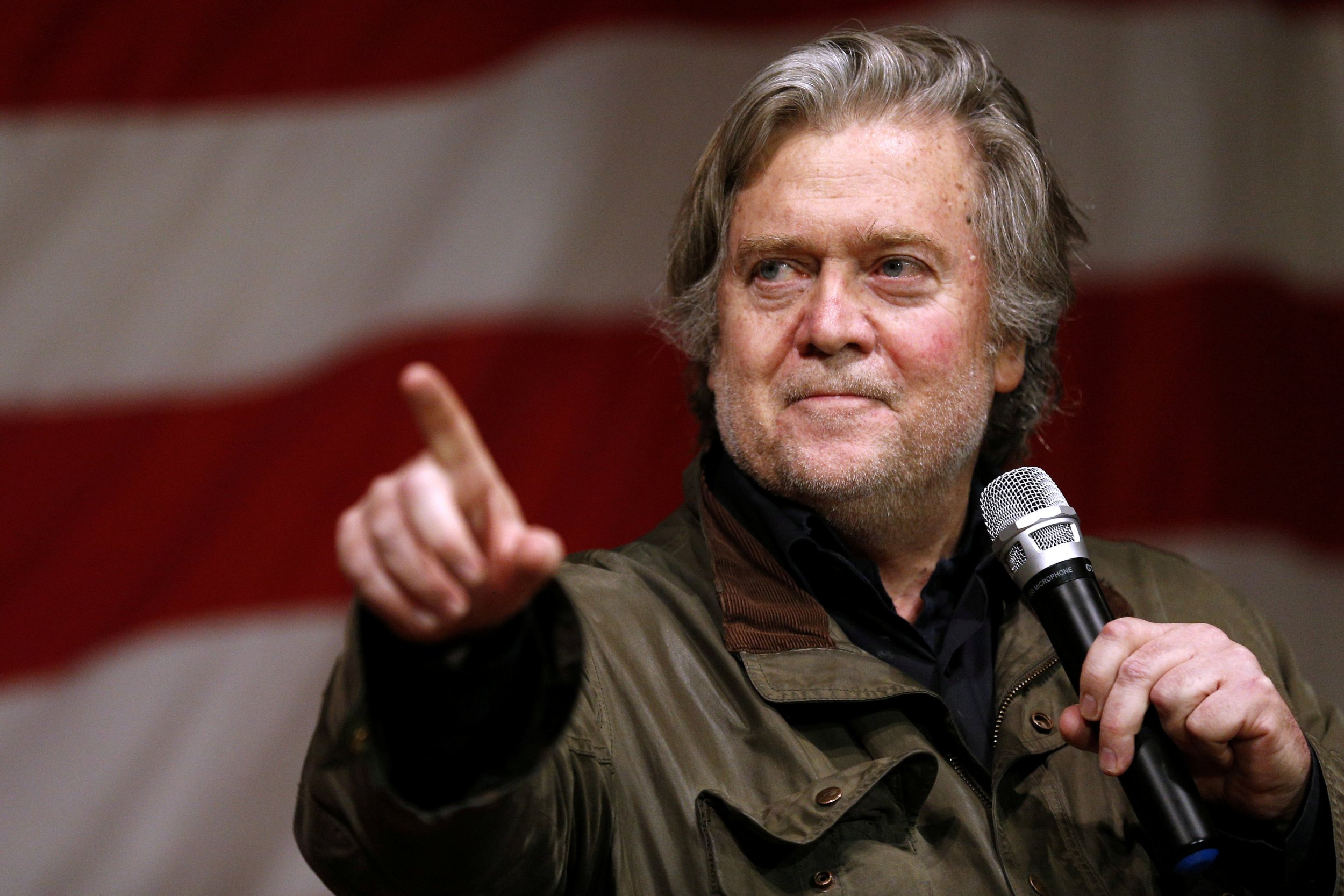 Threats of "imminent" legal action against former White House chief strategist Steve Bannon from President Donald Trump's lawyers could have unintended consequences that would hurt the Trump administration, says a national security lawyer.
The letter to Bannon followed the release on Wednesday of new excerpts from an upcoming book about the Trump presidency by author Michael Wolff. Among other things, Bannon is quoted in the book calling Donald Trump Jr.'s meeting with a Russian lawyer in Trump Tower in June 2016 "treasonous" and "unpatriotic." Trump Jr. met with the lawyer after being promised dirt on his father's presidential rival, Hillary Clinton.
In a statement late Wednesday, Trump's lawyer Charles J. Harder, of the firm Harder Mirell & Abrams, said a legal notice has been sent to Bannon accusing him of "defamation by libel and slander, and breach of his written confidentiality and non-disparagement agreement."
"Legal action is imminent," Harder's statement reads.
But the threat of legal action against Bannon "is stupid," Bradley Moss, a partner at the Washington, D.C. law office of Mark S. Zaid, said in a tweet on Wednesday, before listing the consequences pursuing this case would have for the president.
Read more: Trump campaign officials watched in shock as the president and Bannon tried to destroy each other Wednesday
"One, it keeps the story alive and gives Bannon more media oxygen," Moss writes. "Two, the [non-disclosure agreement] doesn't apply to anything that happened once Bannon became a federal employee. Three, do you really want to risk litigation here and subsequent risk of discovery? Really?"
In the pre-trial legal procedure of discovery, by law, each party in a lawsuit is able to obtain evidence from the other by requesting documents or depositions. The process could make public yet more information the Trump administration would rather keep private.
Trump was "furious" and "disgusted" by Bannon's accusations against his eldest son Trump Jr., said White House press secretary Sarah Huckabee Sanders during a press briefing Wednesday. She called Bannon's claims "completely false."
Bannon left the White House in August after Chief of Staff John Kelly replaced Reince Priebus. Bannon immediately returned to head the hard-right website Breitbart News, which he left in 2016 to become CEO of the Trump campaign.
Last October, Bannon declared "war on the Republican establishment" and said he would target at least 15 incumbent congressional Republicans with hard-right challengers in upcoming elections. Bannon's campaigning for Alabama Senate contender Roy Moore backfired in December when Moore lost to Democrat Doug Jones.
In a statement Wednesday following the publications of excerpts from the book, Trump said Bannon has "lost his mind" and that his former top adviser "has nothing to do with me or my presidency."
In October, Trump called Bannon "a friend of mine" and reports said the two continued to speak over the phone.
But Trump's statement amounted to a complete break with Bannon, who has been seen to lead the nationalist, populist movement that makes up Trump's base.
"Steve doesn't represent my base—he's only in it for himself," Trump said.