Trump's Threat to Shut Down Border to Stop Caravan Is 'Racist and Illegal,' Rights Groups Say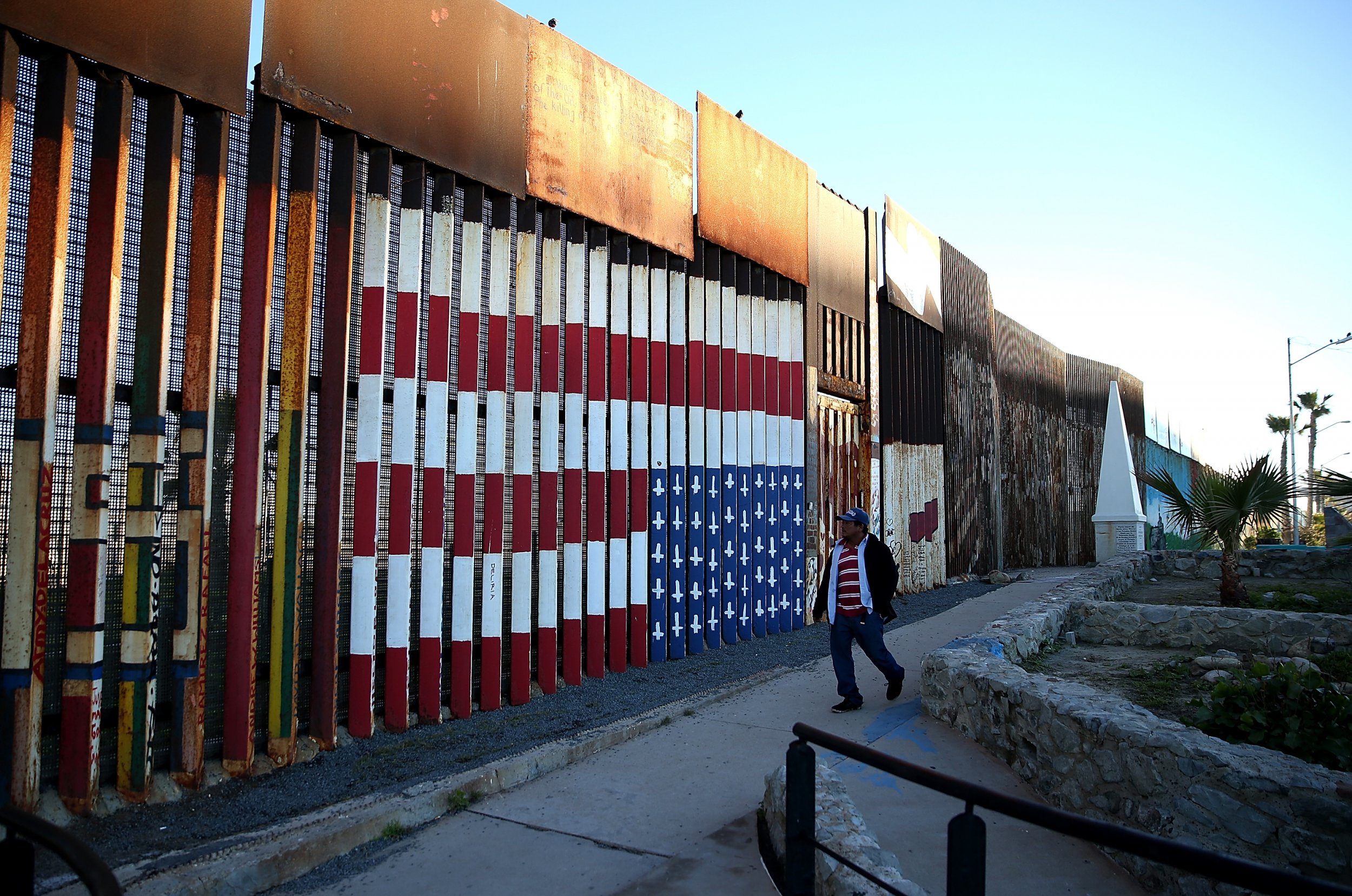 President Donald Trump faces widespread condemnation from rights groups after he threatened to send the military to close the U.S.'s southern border and stop a caravan containing thousands of Central American immigrants from entering the country.
In a statement sent to Newsweek, the Southern Poverty Law Center called Trump's threat "racist and illegal" and accused the U.S. leader of "using scare tactics to paint lawful immigration as a security threat.
"Since the day he took office, the Trump administration has implemented policies intended to prevent vulnerable asylum seekers fleeing persecution in their home countries from seeking protection in the United States," the Southern Poverty Law Center said.
It said the "announcement was just another political ploy using scare tactics to paint lawful immigration as a security threat."
"We will continue our fight to hold this administration accountable to fundamental principles of fairness and decency," the law center added.
While immigration and rights advocates may not agree with a decision to shut down the border, it does appear that it is within the Trump administration's power to do so.
After the 9/11 terrorist attacks, President George W. Bush had the southern border partially closed and ordered full inspections of all incoming vehicles and pedestrians.
President Ronald Reagan also closed ports of entry along the border in 1985 temporarily, after the kidnapping and murder of a Drug Enforcement Administrtion agent in Mexico.
Still, the National Immigration Forum has also struck bak at Trump's threat to close the U.S. border to asylum seekers, with the organization's National Executive Director Ali Noorani calling on the U.S. to "respond to humanitarian situations with compassion and common sense."
"Threatening those fleeing poverty and violence with military action is neither necessary nor practical, and is a myopic reaction to a complex issue," Noorani said in a statement shared online.
"Sending our military to the border fails to address the root causes that lead migrants to such desperate circumstances and will not stop families from fleeing life-or-death situations," he said. "Trapping people in terrible situations is not a sustainable policy solution."
Trump's threat came as a caravan of thousands of Central Americans, mainly asylum seekers from Honduras and El Salvador, makes its way to the U.S.-Mexico border. They are seeking asylum in the U.S.
Trump has repeatedly railed against the caravan, demanding that Central American countries take action to stop citizens from coming to the U.S. The president threatened to cut funding and aid to Honduras earlier this week.
Meanwhile, Mexican authorities have said that they will not allow any asylum seekers to enter the country without proper documentation, with Hondurans, El Salvadorans and Guatemalans being required to obtain a visa before entering Mexico.
Read more: U.S. Prisons Reaching Capacity Due to Growing Number of Immigrants Jailed, Prison Bureau Warns
The caravan began its journey last week and has since swelled in size from a few hundred people to as many as 4,000, picking up more as it makes its way to the U.S.
The U.S. has seen a growing number of Central Americans seeking asylum at the U.S. border this year, with many coming from Honduras and El Salvador, where residents have been desperate to flee economic and political instability, as well as social insecurity.
Many have cited fears for their personal safety, with crime rates in both countries being among the highest in the world.