Trump's Top CBP Official Violated FBI Ethics Rules By Seeking Sponsors to Buy Alcohol, Food for Happy Hours: Report
Despite warnings from the FBI and letters from government lawyers, a watchdog report has revealed the acting commissioner of the Customs and Border Protection agency (CBP) violated federal ethics rules while working at the FBI in 2015.
When Mark Morgan worked as the FBI's deputy assistant director of the training division, the Justice Department's inspector general found that Morgan and his aides solicited outside groups to sponsor happy hours for the FBI's National Executive Institute course participants.
Morgan and his aides continued to solicit groups for sponsorships, including the National Executive Institute Associates, the National Academy Associates and the International Association of Chiefs of Police, even after being told by government lawyers in writing that they were breaking federal regulations.
In an interview with investigators, Morgan disclosed that he had seen the written warning but dismissed it by saying, "That's an opinion. It's rarely set in stone."
There were three sponsored happy hours held in June 2015. Approximately $3,000 was reportedly spent by the National Executive Institute Associates on two of those social gatherings.
The inspector general's report outlining Morgan's misconduct was not completed until January 2018 and then it was not publicly released. A brief summary of the "findings of misconduct" was then released online by the Justice Department when the investigation was over, which is standard practice.
"The Department of Justice (DOJ) Office of the Inspector General (OIG) initiated an investigation based on information it received that three senior Federal Bureau of Investigation (FBI) officials solicited a private entity to pay for alcohol to be served at social hours during an FBI training program for state and local law enforcement officials in violation of government ethics regulations," read the investigative summary that was recently sent to congressional offices.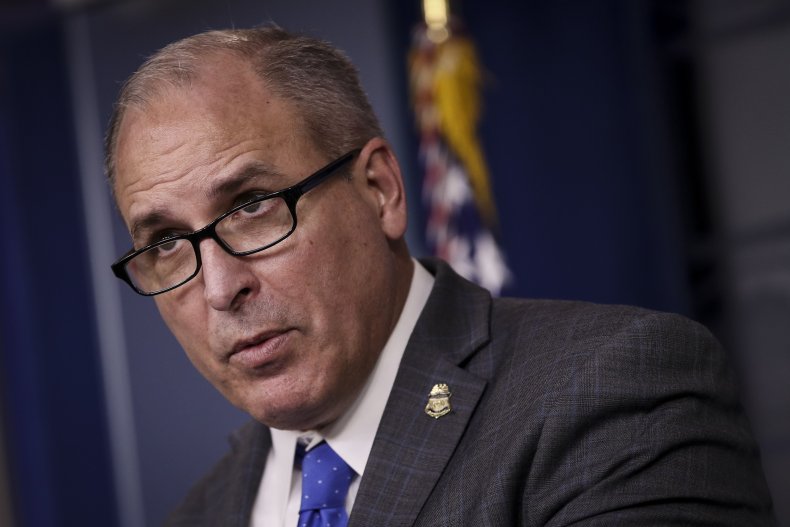 The summary went on to say that the OIG found the senior FBI officials engaged in the misconduct after seeking guidance from the FBI's Office of General Counsel and Office of Integrity and Compliance. Both offices advised the officials that "making such solicitations was not permissible."
Morgan was named head of the Border Patrol in 2016 under then-President Barack Obama, which was the first time the agency had been led by someone who had never served in the Border Patrol. It's unclear whether the Obama administration knew about the open investigation at the time.
Morgan has been the acting commissioner of the Customs and Border Protection agency since June, after being ousted from its leadership in 2017 for not being supportive enough of the Trump administration's anti-immigration goals. Before his promotion to acting commissioner, he was brought back by the president in 2019 to run Immigration and Customs Enforcement, which enforces immigration laws domestically.