Trump's Transgender Military Ban Reportedly Causes University of Texas ROTC Student to Lose Scholarship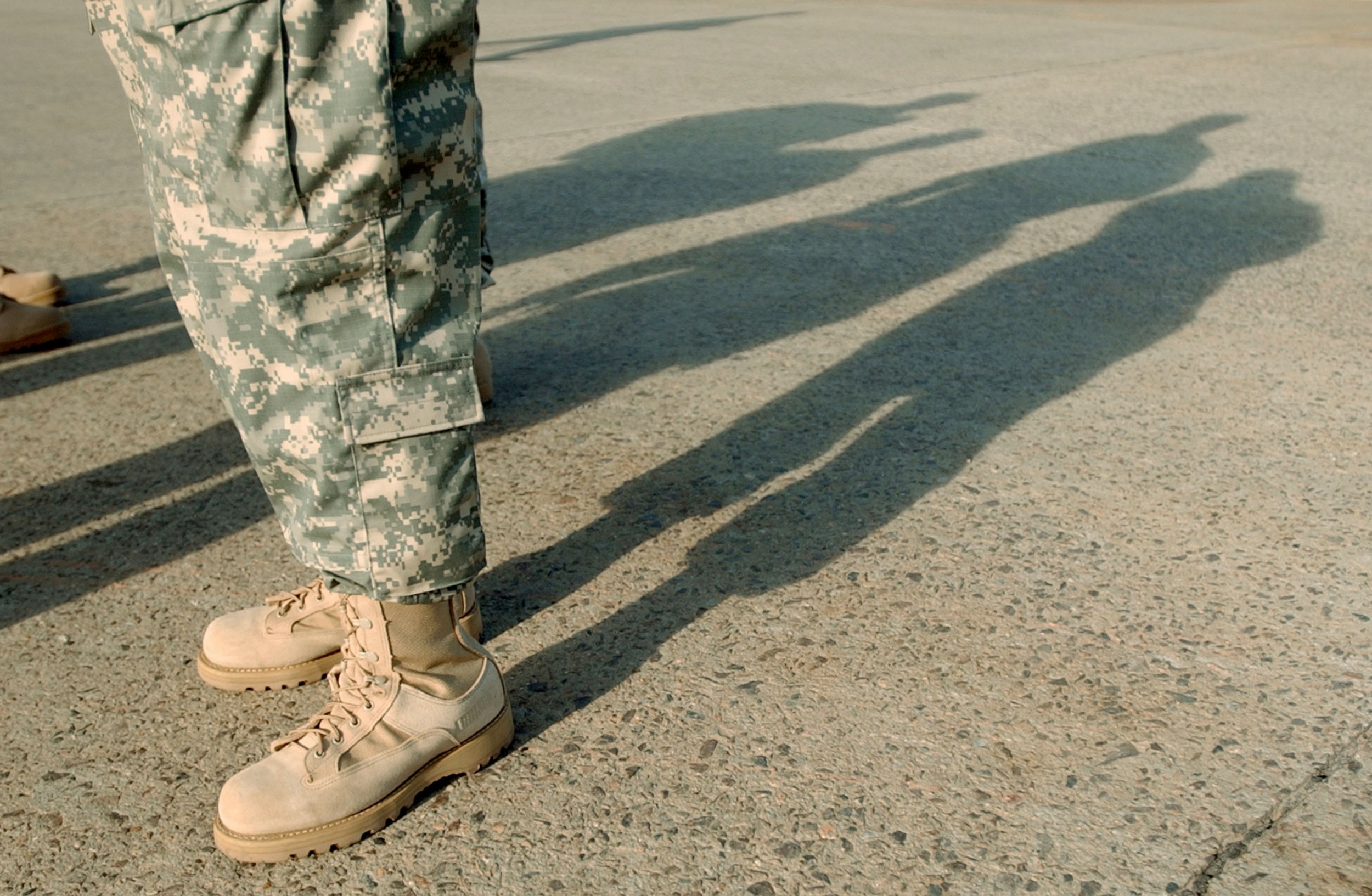 President Donald Trump's ban against transgender people serving in the military has apparently cost Map Pesqueira, a transgender student at the University of Texas, his scholarship.
The ban took effect last Friday, and since Pesqueira can no longer serve in the military, he explained on a GoFundMe page, the Department of Defense voided his Reserve Officers' Training Corps scholarship. Without the three-year scholarship, Pesqueira said he might not be able to continue his education at the university.
"I have been on hormone replacement therapy and living in my preferred gender for 15 months, just recently had top surgery, and have legally changed my name and gender marker," Pesqueira wrote on his GoFundMe page. "Because I have started medically transitioning, my scholarship is now void."
Joshua Block, a senior staff attorney for the ACLU LGBT Project, told Newsweek it was "unconscionable" for the government to be uprooting people's lives in this manner.
"I think this is a perfect illustration of how what the administration has done is just pull the rug out from under so many people," Block said. "Not just for current service members but people who have been planning their whole lives around enlisting."
Block predicted the country would continue to see ramifications of the policy across a broad range of issues. Given what the government told the courts, the Defense Department could issue waivers, Block said, and people should be allowed to apply for them.
Lieutenant Colonel Matthew O'Neill, University of Texas' Army ROTC department chair and Pesqueira's military science professor, tired to get the student's scholarship "grandfathered" in under a 2016 policy, according to The Daily Texan, the student newspaper at the Unversity of Texas at Austin. He was unsuccessful in his efforts, but Pesqueira said the fact that O'Neill had tried—"it's more than I can ask for."
The policy, per the Department of Defense's website, exempted service members who joined the military in their preferred gender or had a gender dysphoria diagnosis before the policy was enacted.
Under the new policy, new applicants who have a gender dysphoria diagnosis or history of gender dysphoria are disqualified from serving unless they have been stable in their biological sex for 36 months and are willing to serve in that sex. Applicants with a history of medical transition treatment, including cross-sex hormone therapy or sex reassignment, are disqualified from serving. Newsweek reached out to the Department of Defense for comment but did not receive an immediate response.
"Since I was a kid, one of my biggest dreams was to pursue a career in the Army to serve my country," Pesqueira wrote on the GoFundMe page.
Growing up, he said his father would take him to the Fort Sam Houston Army Base for public events. As a child, he wrote he was "captivated" by the uniforms because he knew service members "belonged to an elite team rooted in pride and unity that protects our country."
To help finance his sophomore year at school, Pesqueira created a GoFundMe page on Thursday with a goal of raising $20,000. As of Wednesday morning, 224 people had made donations for a total of $7,866.
"My life has definitely taken a negative turn because of this," Pesqueira told The Daily Texan. "I'm trying to put it back on a clear track, but that may or may not happen. As much as it is a headline…almost every aspect of [people's] lives can be affected by this [policy]."
This article has been updated to include comment from Joshua Block, a senior staff attorney at the ACLU LGBT project.