Trump Could Make Terrorism Threat 'Worse,' Former Obama Official Says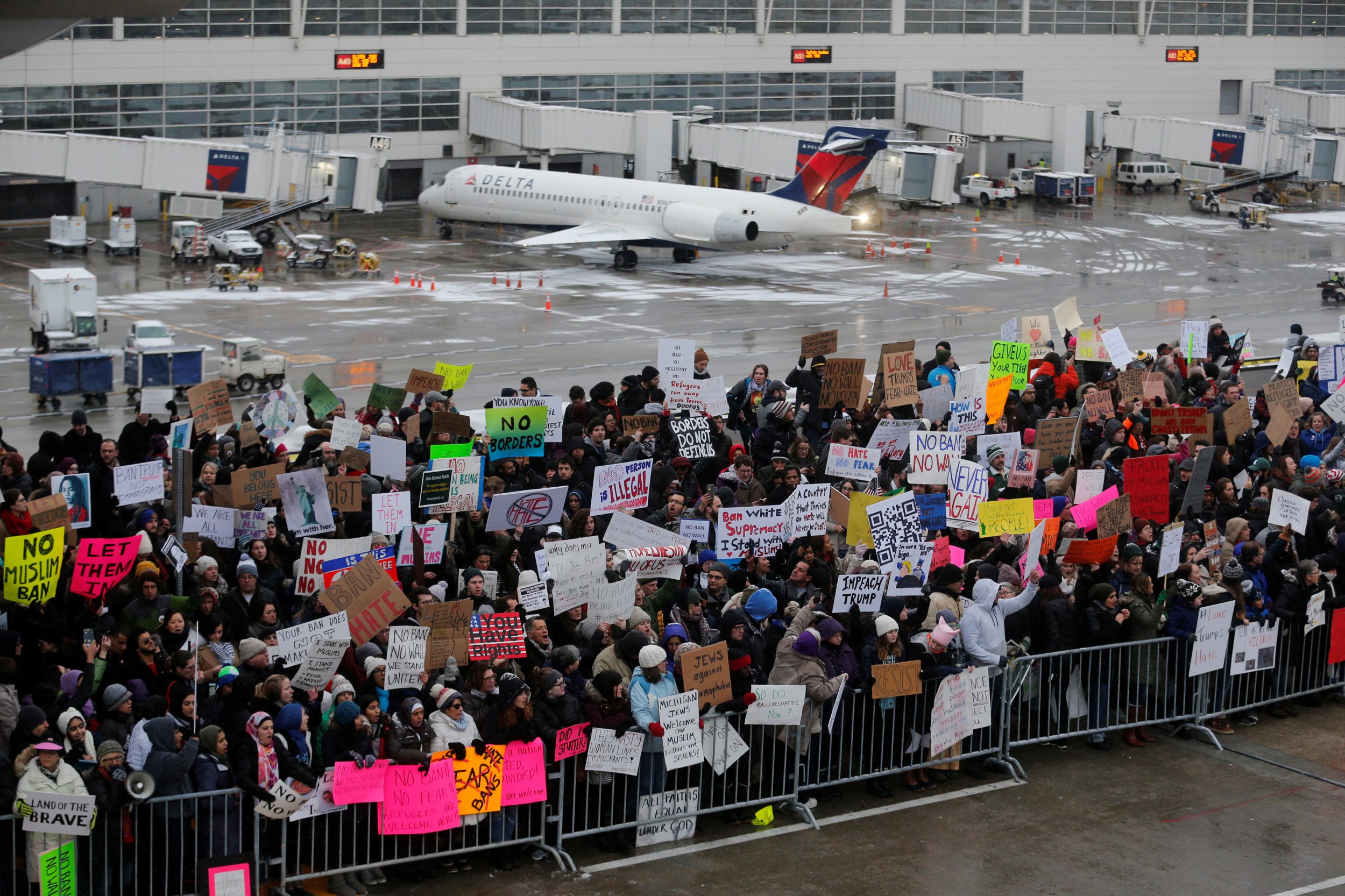 As President Donald Trump called for an "expedited hearing" for the "watered-down travel ban before the Supreme Court" Monday morning, a former Obama administration national security official expressed concern that Trump's ban could make terrorism worse.
Lisa Monaco, the former assistant to President Obama for homeland security and counterterrorism, said the ban could put America in greater danger. "I don't think, from a national security counterterrorism perspective, it gets at the problem," Monaco said on CNN's New Day. "And indeed, it could make it worse."
Trump's renewed focus on his twice-struck-down travel ban comes following the terrorist attack in London over the weekend. The attack, the third of its kind in England in recent months, resulted in seven deaths and dozens of serious injuries.
The president's initial signing of an executive order indefinitely barring individuals from seven Muslim-majority countries was met with widespread protests and struck down in court for discriminating on the basis of religion. A second, revised travel ban was struck down for the same reason.
During his campaign, Trump called for banning Muslims from entering the United States, a promise that has stymied his attempts to initiate the travel ban.
"The Justice Dept. should have stayed with the original Travel Ban, not the watered down, politically correct version they submitted to S.C," Trump tweeted early Monday morning.
The president has staunchly defended the need for the ban, while opponents of the proposal argue that the ban would simply fuel more anti-American sentiment by framing the issue as a fight against Islam.
There have been no fatal terrorist attacks in the United States in recent years by anyone from Iran, Iraq, Libya, Somalia, Sudan, Syria or Yemen, the seven countries included in the initial travel ban. Iraq was removed from the list in the more recent proposal.
Although the lawsuits against the ban referenced Trump's use of the word "ban" and members of the administration, including Sean Spicer, tried to avoid using that word, Trump was defiant Monday morning.
"People, the lawyers and the courts can call it whatever they want, but I am calling it what we need and what it is, a TRAVEL BAN!," Trump tweeted.
Monaco also pointed out that while the identities of those involved in the most recent London attack have not been released, the Manchester bombing and Westminster Bridge incident were committed by British citizens.
"The bottom line is, it doesn't get at the problem that we're confronting here, which is, in many respects, inspired violence or homegrown violence," she said.