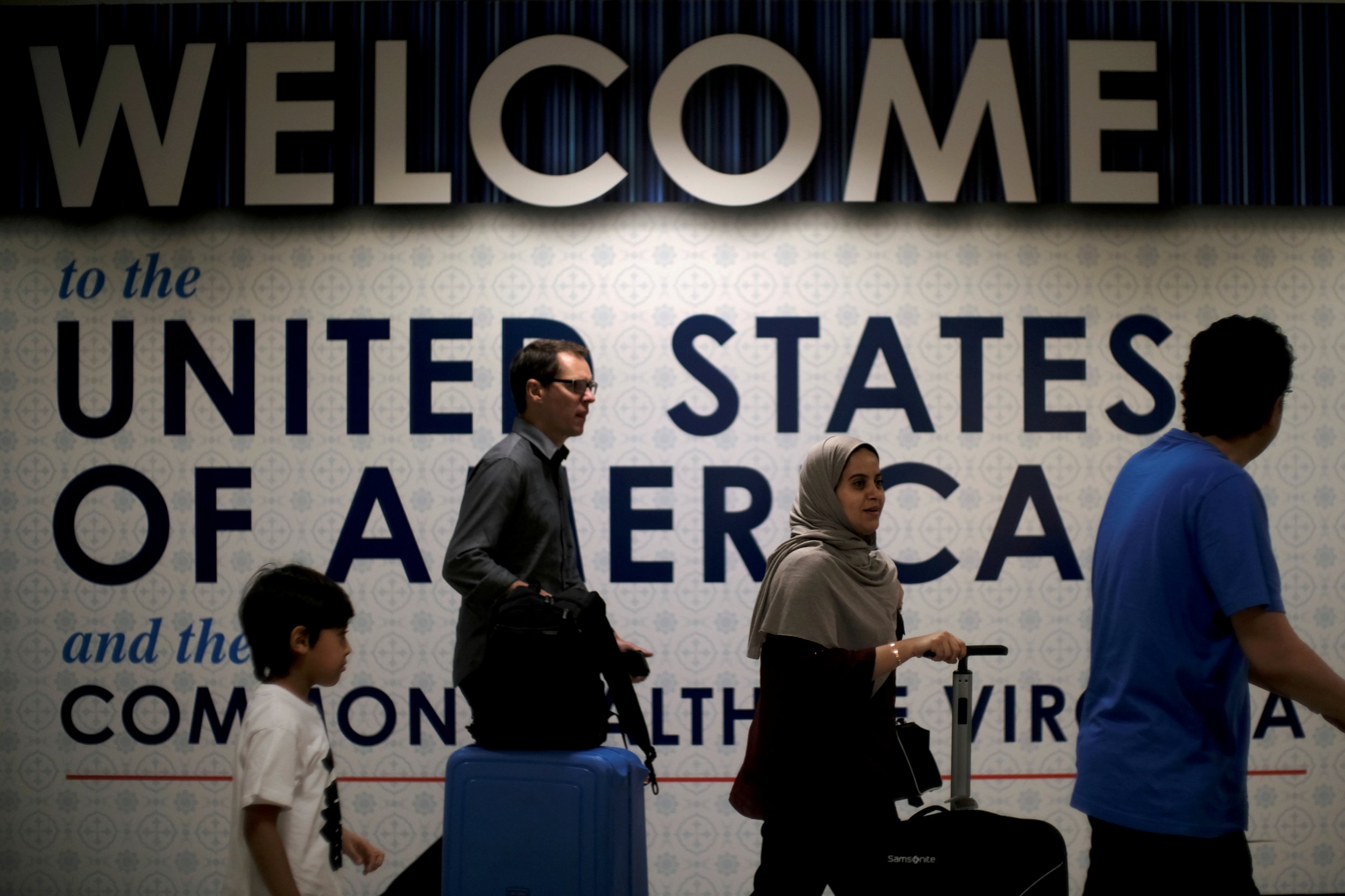 As part of their latest attempt to block President Donald Trump's travel ban, Senate Democrats say the order preventing refugees from Muslim-majority countries is being used by ISIS to recruit lone-wolf terrorists.
Eight Democratic senators on Friday introduced the No Ban on Refugees Act, which would prohibit the U.S. government from barring refugees from coming into the U.S. based on their country of origin.
"Trump's refugee ban puts American lives at risk and it plays right into the hands of our enemies," the bill's lead sponsor, Senator Chris Murphy of Connecticut, said in a statement. "There's no real danger to America from refugees who've gone through our vetting system and entered our country. The danger is that we help ISIS recruit lone-wolf terrorists here at home by making clear that they have no place in our society."
Trump has used terrorist incidents across the world—most recently the attack in New York City on October 31—to justify his ban, which critics deem anti-immigrant and discriminatory.
"I have just ordered Homeland Security to step up our already Extreme Vetting Program," Trump tweeted after an Uzbek immigrant killed eight people in lower Manhattan in what authorities called a "lone-wolf" attack.
Afterward, many said the travel ban would not have prevented the terror attack in New York City, in part because Uzbekistan has not been included in any version of Trump's travel ban.
Democrats have tried multiple times, and failed, to block the travel ban.
On the day in October when the travel restrictions were set to go into effect, Murphy, a member of the Senate foreign relations committee, and 28 other Democratic senators introduced a bill to reverse Trump's executive order. It declared the travel ban illegal based on the 1965 Immigration and Nationality Act, which prohibits discrimination against immigrants based on their national origin, and sought to withhold funding to implement the order.
Murphy also led an effort in March to undercut the first iterations of the Trump travel ban.
Hawaii challenged a 90-day ban on nationals from six mostly Muslim countries and a 120-day halt to the U.S. refugee resettlement program, but the Supreme Court dismissed the lawsuit last month, claiming the case is moot.
It is unlikely that Democrats will be able to block the travel ban through the bill introduced Friday or other legislation, because 60 votes are needed to pass the Senate—and that would require backing from at least a dozen Republicans.