Trump's Recent Air Force One Trips Are Costing Taxpayers Millions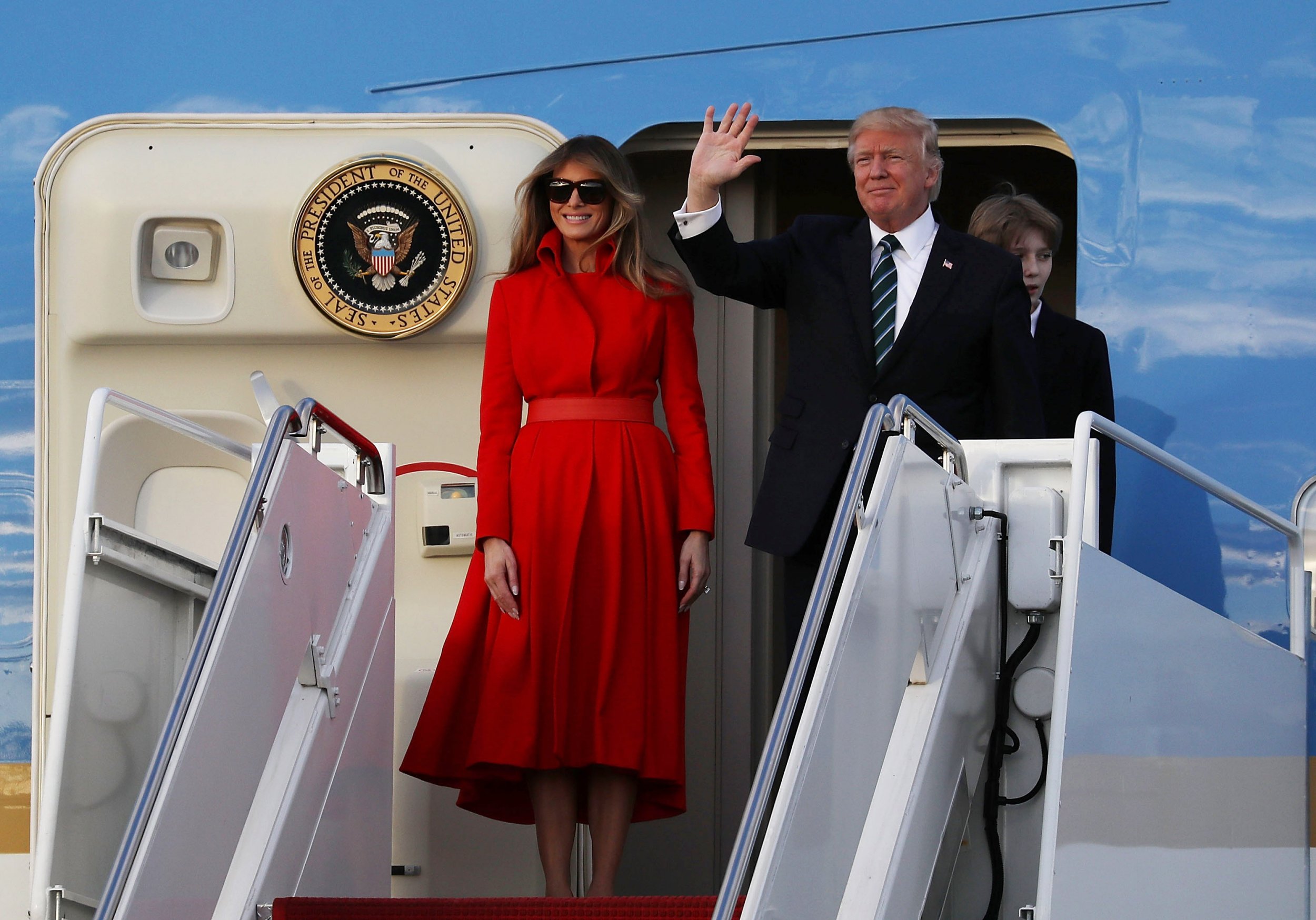 President Donald Trump may have skipped a trip to his Florida Mar-a-Lago resort ahead of the government shutdown, but all his other trips are starting to add up on the taxpayer's dime.
Judicial Watch released its report on January 19. The reports looked at Trump's recent flight costs and found that the president has cost American taxpayers about $3.2 million since June, making his travel costs total more than $13.5 million. The conservative group filed a Freedom of Information request with the U.S. Department of the Air Force to obtain Trump's million dollar travel costs including his travels to his golf club in New Jersey and to his campaign rallies.
"The president is accountable to the taxpayers—they spend our hard-earned dollars and that's why Judicial Watch keeps track of certain travel costs," Judicial Watch President Tom Fitton said in a statement. "Trump's regular trips to his homes are adding up to a hefty sum."
The president and first lady Melania Trump spent about 2.8 hours flying to their Bedminster golf club in New Jersey on June 30. The more than two-hour flight, which cost $15,994 each hour, totaled $44,783.30, according to Judicial Watch. Trump's Bedminster trip in September cost $41,584.40.
Trump's trips to campaign rallies cost more than $2 million. In August, the president flew Arizona where he met with Marines in Yuma and attended a campaign rally in Phoenix. The trip alone cost about $1.5 million.
During his presidency, former President Barack Obama along with his family cost the U.S. $114 million, according to Judicial Watch. Some of the Obama family's most expensive trips included two family vacations on the weekend of February 14. The weekend cost Secret Service $272,192. Former first lady Michelle Obama flew with her daughters to Aspen at a cost of $88,663.29, while President Obama took a trip to Palm Springs, costing $183,529.62.
Trump and his family also flew to Aspen. They took a trip in March and spent more than $300,000, according to CBS.
Over concerns of Trump's costly trips, Democratic Representative Ruben Gallego signed a letter to the Pentagon last spring asking about the president's Air Force One flights. Gallego told NPR in April that Trump's trips are set to surpass the cost of Obama's flights during his presidency.