Is Trump's Tweet About Kirsten Gillibrand His Most Shameless Twitter Moment? President Has No Decency or Dignity, Says Stephen Colbert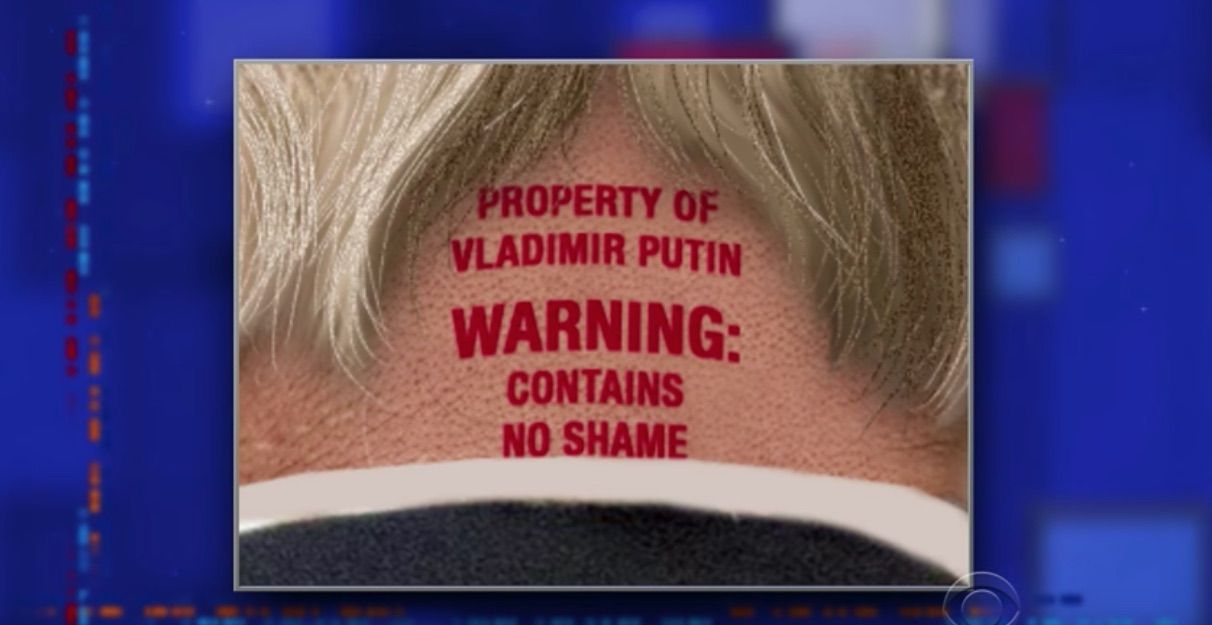 Is President Donald Trump's tweet about New York Senator Kirsten Gillibrand his most shameless Twitter missive of 2017? Possibly, says Stephen Colbert.
On Tuesday, Gillibrand told CNN Trump should resign as president after numerous "credible" allegations of sexual misconduct against him. "I've heard these women's testimony and many of them are heartbreaking," she said.
Trump duly attacked her on Twitter in a tweet that some people deemed to be slut-shaming Gillibrand, suggesting she exchanged sexual favors for campaign contributions.
He wrote:
On Tuesday's The Late Show, Colbert criticized Trump's tweet about Gillibrand.
The comedian said that following the sexual misconduct allegations, if Trump had "a sense of dignity and a shred of decency," he would resign—but the president "doesn't have either of those. Instead he's got a label on the back of his neck: 'Warning: Contains no shame.' It's right below: 'Property of Vladimir Putin.'"
Colbert then read out Trump's tweet that referred to President Bill and Hillary Clinton, though he referred to Hillary as "Crooked."
"Crooked-USED… what happened? What does that mean? Did his brain just break?" Colbert joked.
The late-night host diverted attention to first lady Melania Trump, who is using her platform to promote an anti-cyberbullying campaign. "That reminds me. Melania, how is that anti-cyberbullying going?" he said. "It is 'anti,' right? I just want to be clear."
On Tuesday, Trump called reports detailing alleged sexual misconduct "fabricated" and denied knowing the women who are accusing him.
He tweeted:
One woman, Jessica Leeds, told Megyn Kelly Today Monday that she was groped by Trump on a flight some 30 years ago. She further alleges that upon meeting him two years after the incident, he called her a "c**t."