Trump's Tweet Should Be Reported To Save American Troops And Millions Of Lives, Says Veterans Group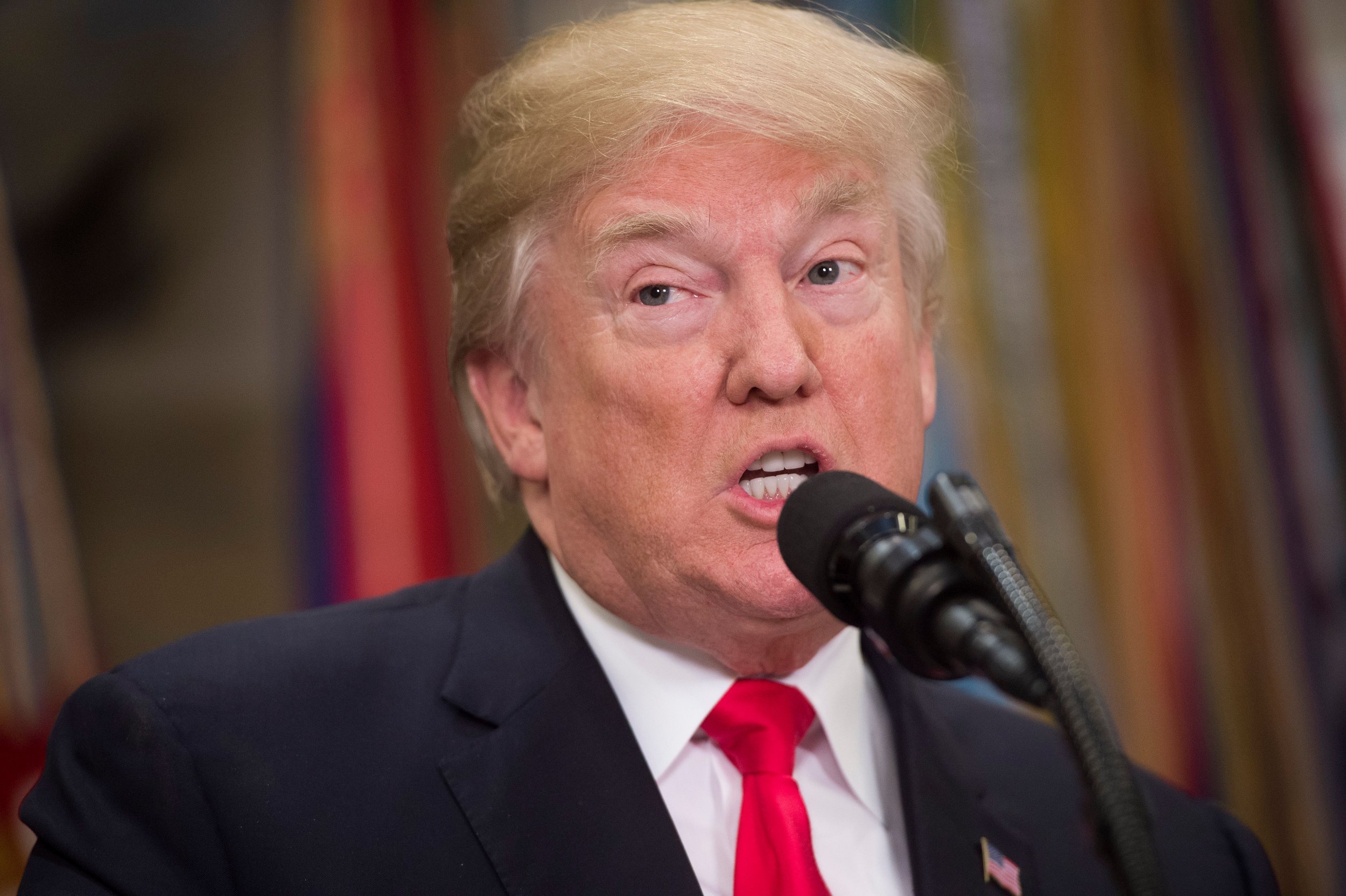 A group representing U.S. military veterans has urged American voters to report President Donald Trump's nuclear button tweet as "a violent threat" on behalf of troops and the "millions more who would die if war breaks out."
Vote Vets, which states in its Twitter bio that it is blocked by Trump, put out the tweet following the president's Tuesday message on North Korea.
"North Korean Leader Kim Jong Un just stated that the "Nuclear Button is on his desk at all times." Will someone from his depleted and food starved regime please inform him that I too have a Nuclear Button, but it is a much bigger & more powerful one than his, and my Button works!" the president tweeted on Tuesday, in a message that prompted a backlash from a number of social media users, including Vote Vets.
The organization, whose mission is to give a voice to veterans on matters including national security, said the tweet was violent and urged its followers to report the president to Twitter.
"We have two assignments for you," Vote Vets tweeted on Wednesday. "1. On behalf of the American troops at the DMZ, as well as the millions more who would die if war breaks out, report Trump's tweet to @Twitter as a violent threat. 2. Call your member of Congress and tell them to step in. 202-224-3121," it added.
Earlier, the group had urged the social media site to take action against President Trump, writing: "This is an unstable man. It is past time that Congress stops this madness. It is long past time that @Twitter takes responsibility and stops his dangerous threats. "
However, despite a number of users tweeting about the issue, the site has not appeared to take any action against Trump and the increasingly fiery rhetoric between him and Kim.
Ahead of his tweet about having a bigger button that Kim, the president did suggest that he believed sanctions against North Korea were becoming effective, although the United States U.N. Ambassador Nikki Haley later stressed there would be further measures taken against the regime if it conducted another missile test.