Twitter Wars: Trump Loves Tweeting—But Obama Was Better At It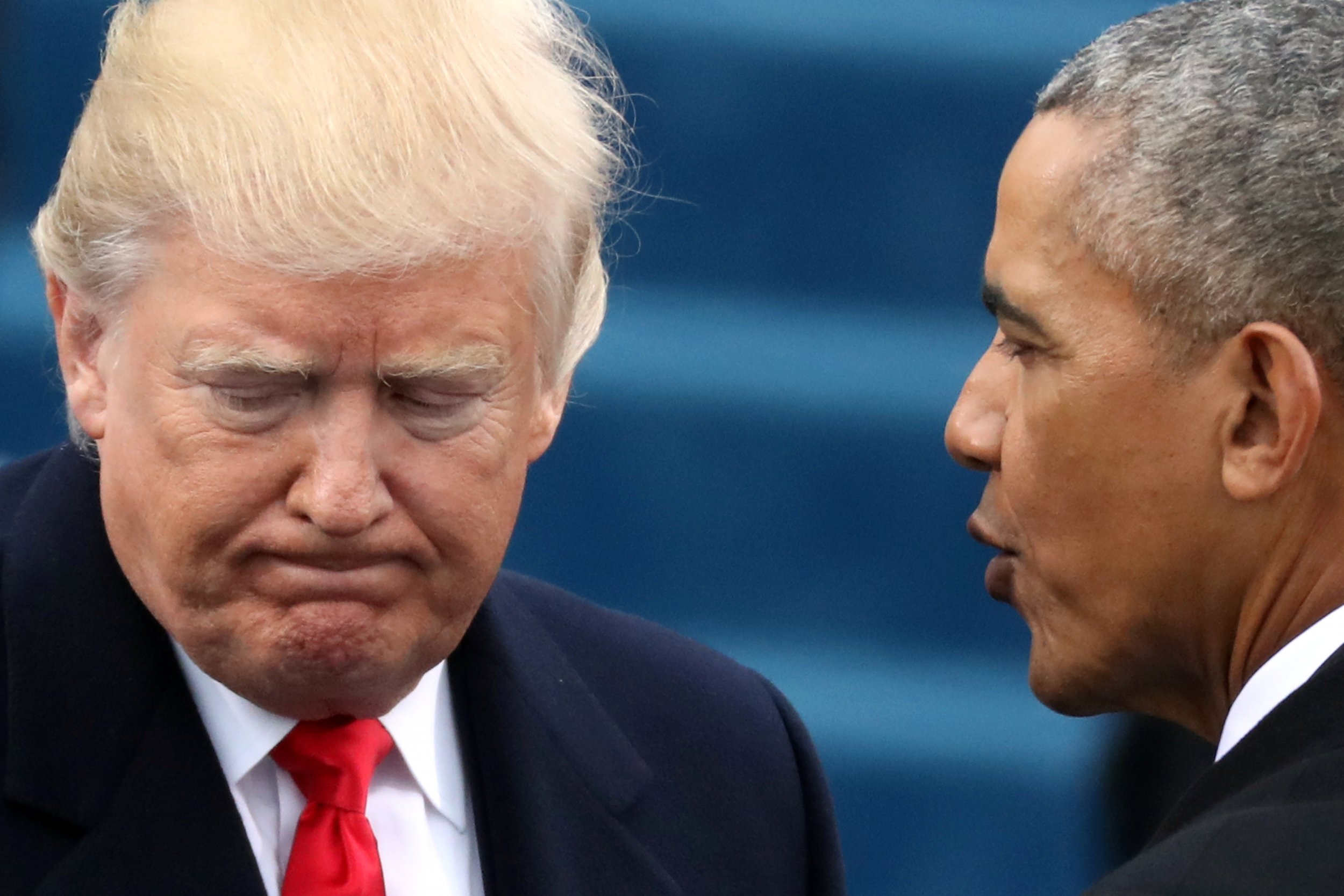 President Donald Trump has weathered quite a bit of bad news recently—there's the ongoing investigation into his potential ties to Russia, the flailing Republican health care bill that nearly nobody in the U.S. wants and the president's steadily declining approval rating, among other things.
But Monday Trump took a hit where it really hurts: His Twitter account. And worse yet, he lost to the man he so often uses the social network to slam, his predecessor Barack Obama
Few human beings are as obsessed with Twitter as Trump. It's his outlet for expressing outrage, courting his base and, perhaps most importantly, slamming the news media he so loathes.
"The FAKE & FRAUDULENT NEWS MEDIA is working hard to convince Republicans and others I should not use social media - but remember, I won the 2016 election with interviews, speeches and social media. I had to beat #FakeNews, and did. We will continue to WIN!" Trump tweeted in a series of posts over the weekend. "My use of social media is not Presidential - it's MODERN DAY PRESIDENTIAL. Make America Great Again!"
But as much as the president might tout his social media prowess, an analysis published Monday by the Washington Post found Obama was actually better at the social media site. Trump typically earns more total retweets, but the Post found that was largely due to the sheer number of times he tweets.
"If we look at the number of retweets per tweet—how much engagement each tweet gets on average—we see that Obama actually fares much better than does Trump," the Post's Philip Bump wrote.
Essentially, Trump is making people care less about what he tweets because he tweets so often. The Post did note, however, that the current president has created an atmosphere where he tweets often and still draws relatively high levels of engagement.
But globally Trump isn't the Twitter top dog he might believe himself to be. A study in released in May from public relations and communications firm Burson-Marsteller found Trump was neither the most followed nor the most effective world leader on Twitter. Saudi Arabia's King Salman was the most effective leader on the site, averaging 147,456 retweets, well ahead of Trump's average of 13,094 retweets. Pope Francis, meanwhile, had more followers than Trump. It's also worth noting that nearly half the accounts that follow the president are fake bots, according to the service Twitter Audit.
And while Trump might love to tweet, the majority of Americans wish he would put the phone down. Amid his many Twitter fights—most notably his recent attacks on the hosts of MSNBC's Morning Joe—a Fox News poll last week found just 17 percent of voters thought Trump was helping his agenda with his activities on Twitter. Just 13 percent of voters, meanwhile, approved of his Twitter usage, while 46 percent disapproved.