Trump's U.N. Envoy Nikki Haley Condemns 'Russian Actions' in Ukraine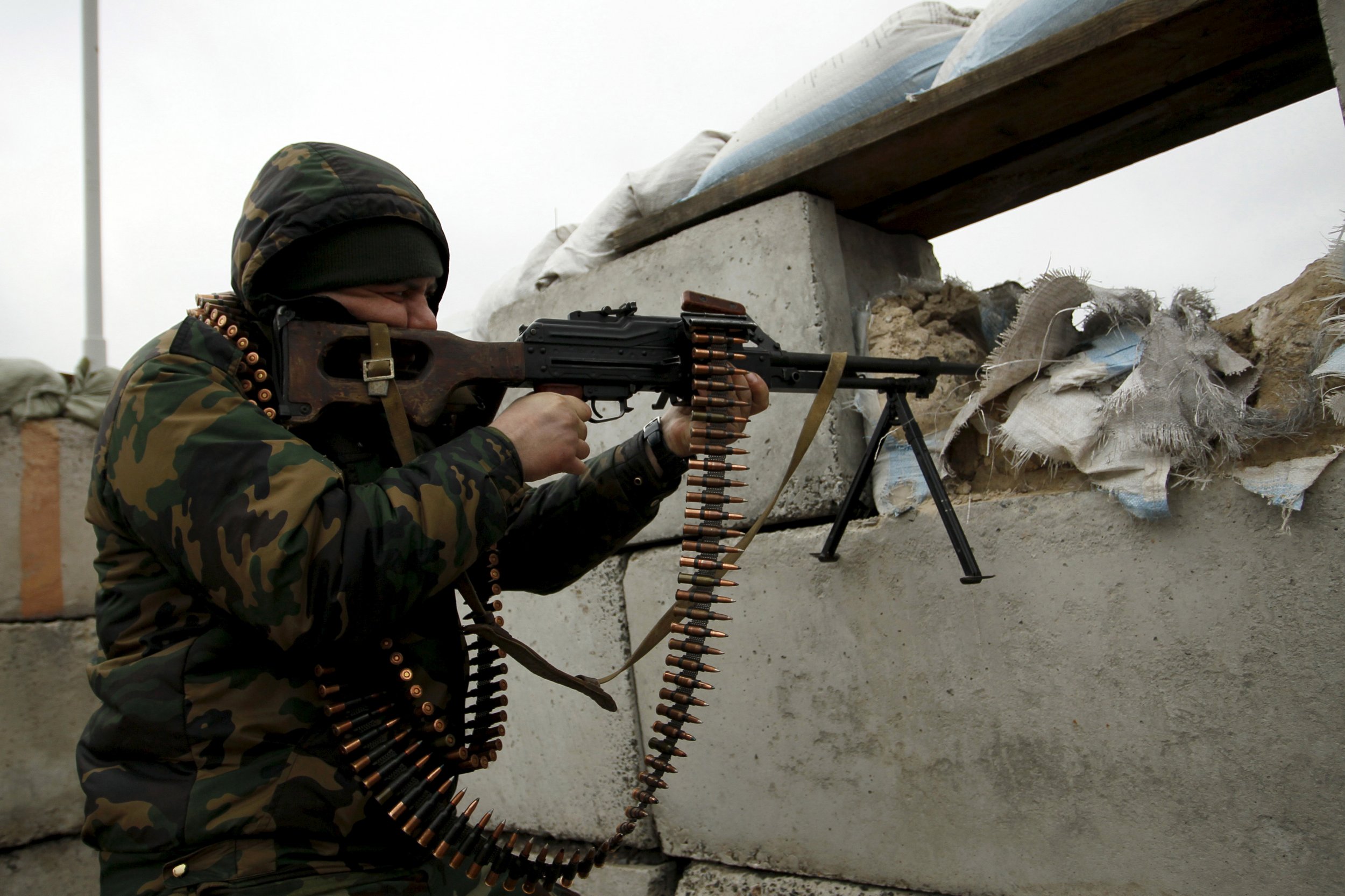 U.S. President Donald Trump's new ambassador to the United Nations (U.N.) has condemned Russia for "aggressive actions" in eastern Ukraine as hostilities increase, The New York Times reports.
Ukraine's eastern village of Avdiivka has been the focal target of what appears to be a Russian-backed rebel attempt for a possible advance. Artillery fire has killed over two dozen soldiers and civilians in less than a week, severing the town's electricity and gas supplies. The message of condemnation was a rare sign from the Trump administration that it does not support Russian military ambitions overseas.
"We do want to better our relations with Russia," Trump's envoy, Nikki Haley said Thursday. "However, the dire situation in eastern Ukraine is one that demands clear and strong condemnation of Russian actions."
Also, despite reports of what appears to be a slight easing of some U.S. sanctions on Russia's security services, she also said that sanctions imposed over Russia's annexation of Crimea from Ukraine, located in the country's south, in 2014 would remain in place.
"Crimea is part of Ukraine," she said. "Our Crimea-related sanctions will remain in place until Russia returns control over the peninsula to Ukraine."
Haley has shared the critical but pragmatic attitude towards Russia of other Trump cabinet appointees, such as Secretary of State Rex Tillerson, who holds a state award of friendship from Moscow since his days as CEO of ExxonMobil. While both of them have said sanctions should remain in place and both NATO and Ukraine are important to the U.S., Trump has seemed dramatically more aloof on these issues.
Since coming into office he has twice discussed dropping sanctions for issues unrelated to Ukraine. Despite his Twitter posting spree this week, he made no comments about Ukraine or Avdiivka.
Russia's U.N. Envoy Vitaly Churkin responded negatively to Haley's comments, arguing for the legitimacy of Russian power in Crimea, established in 2014, following an armed incursion by Russian forces and a snap, unrecognized referendum shortly after.