The unemployment benefit boost Americans receive may not be as high as President Donald Trump touted in a speech because of a funding stipulation.
One of Trump's Saturday executive memorandums would boost unemployment benefits by $400 per week until the week ending December 27. However, some people will only receive $300 if their state counts local benefits as the 25 percent contribution the executive memorandum requires.
Coming up with the funds for expanded unemployment benefits will be shared between the state and federal government, with the federal government paying $300 per week. The remaining $100 has to be covered by states, either through money they received in the Coronavirus Relief Fund or other state funding.
That state funding could include money states use to pay unemployment benefits, according to a Department of Labor memo obtained by CNBC. Under the memo, states are able to count the first $100 they pay to people in weekly benefits—the minimum threshold to qualify for federal benefits—as their 25 percent contribution.
In that case, people would only receive extra benefits from the federal government that amount to $300 per week, not an extra $400.
Newsweek reached out to the Department of Labor for comment but did not receive a response in time for publication.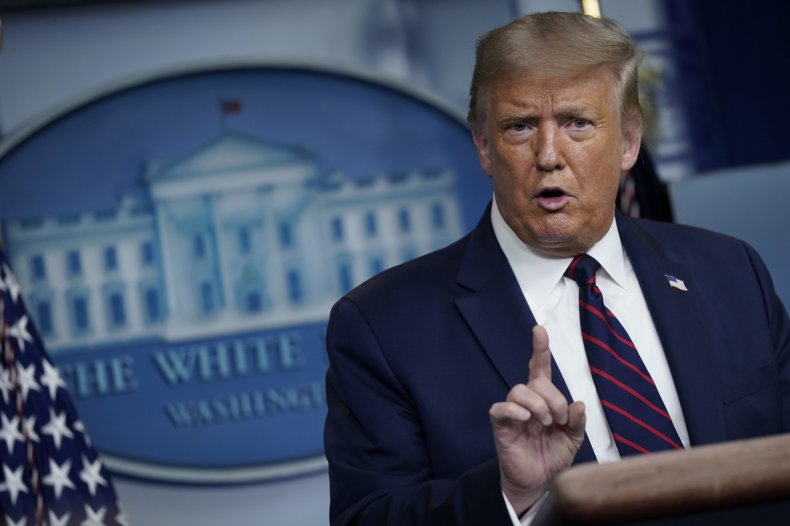 At least two states borrowed money from the federal government to foot the bill for state unemployment benefits and by July, several others were exploring the option as their funds ran dry. With already stressed funds, states worried about being able to make the 25 percent contribution needed under the executive memorandum.
Alabama State Senator Greg Albritton, a Republican who chairs the Senate Finance and Taxation General Fund, told Al.com he was concerned "this will put a grave strain" on the state's finances. At 25 percent, there was no firm estimate of what the measure could cost, but at "first glance," State Representative Steve Clouse said "it doesn't look like we could do it."
"Certainly couldn't do it until the end of the year. Maybe for a couple of months," Clouse explained.
Governors in California and New York balked at the possibility they'd have to pay for the benefits and officials in Arkansas, North Dakota, Louisiana and Ohio were looking into how they could put the plan in place.
During a call with governors on Monday, Treasury Secretary Steve Mnuchin acknowledged states may want to use their funds for something other than unemployment, according to the Associated Press. In that case, Mnuchin said the administration "will agree to make you whole."
That same day, Press Secretary Kayleigh McEnany told reporters during a briefing that the president is willing to support state and local governments, but "only for COVID-related matters."