President Donald Trump's "unpredictability" has been credited with aiding talks between North and South Korea, by Democrat Representative Adam Schiff.
Speaking with ABC's This Week on Sunday, the top Democrat on the House Intelligence Committee said the president had indeed played a part in the historic talks.
Asked whether he thought Trump deserved at least partial credit for North Korea's involvement in the talks, Schiff responded: "I think it's more than fair to say that the combination of the president's unpredictability and indeed, his bellicosity had something to do with the North Koreans deciding to come to the table."
His comments come days after North Korean President Kim Jong Un crossed the bridge into the demilitarized zone with South Korea in a historic meeting with South Korean President Moon Jae-in.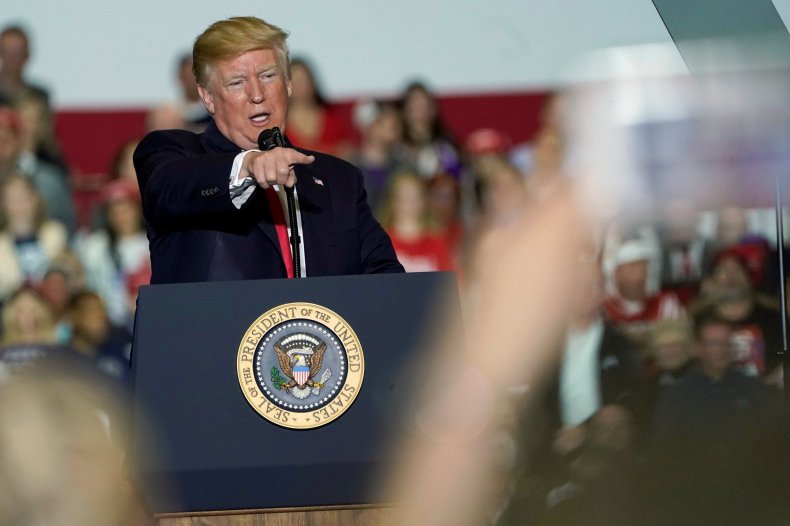 The president has been given some credit for his involvement in bringing about the talks, with Australian Prime Minister Malcolm Turnbull telling Australian media on Saturday: "I've given him that credit because Donald Trump has taken a very, very strong, hard line on the denuclearization issue and he has been able to bring in the support of the global community and, in particular, China."
And in addition, the president's supporters appear to be giving him credit for the historic talks, with chants of "nobel" greeting Trump as he arrived at a rally in Michigan on Saturday.
"That's very nice, thank you. That's very nice," Trump said in response to the chanting.
But while Trump's involvement was given some credit by Schiff, the Democrat warned that the president may not want to take complete credit for the talks in case things go wrong, Mediaite reported.
"When things do become confrontational, as is likely to happen, it's going to be very important that we are lashed up with our allies, South Korea and Japan," Schiff added. "Otherwise, North Korea will pick us apart. And this president isn't particularly good about lashing up with our allies."
"North Korea is very opaque. They're a difficult intelligence target. Iran has been, too. So I think we need to be circumspect about whether we can pinpoint everything… So it is, I think, prudent for us to into this with some skepticism about our own capabilities," he added of the North Korea negotiations.