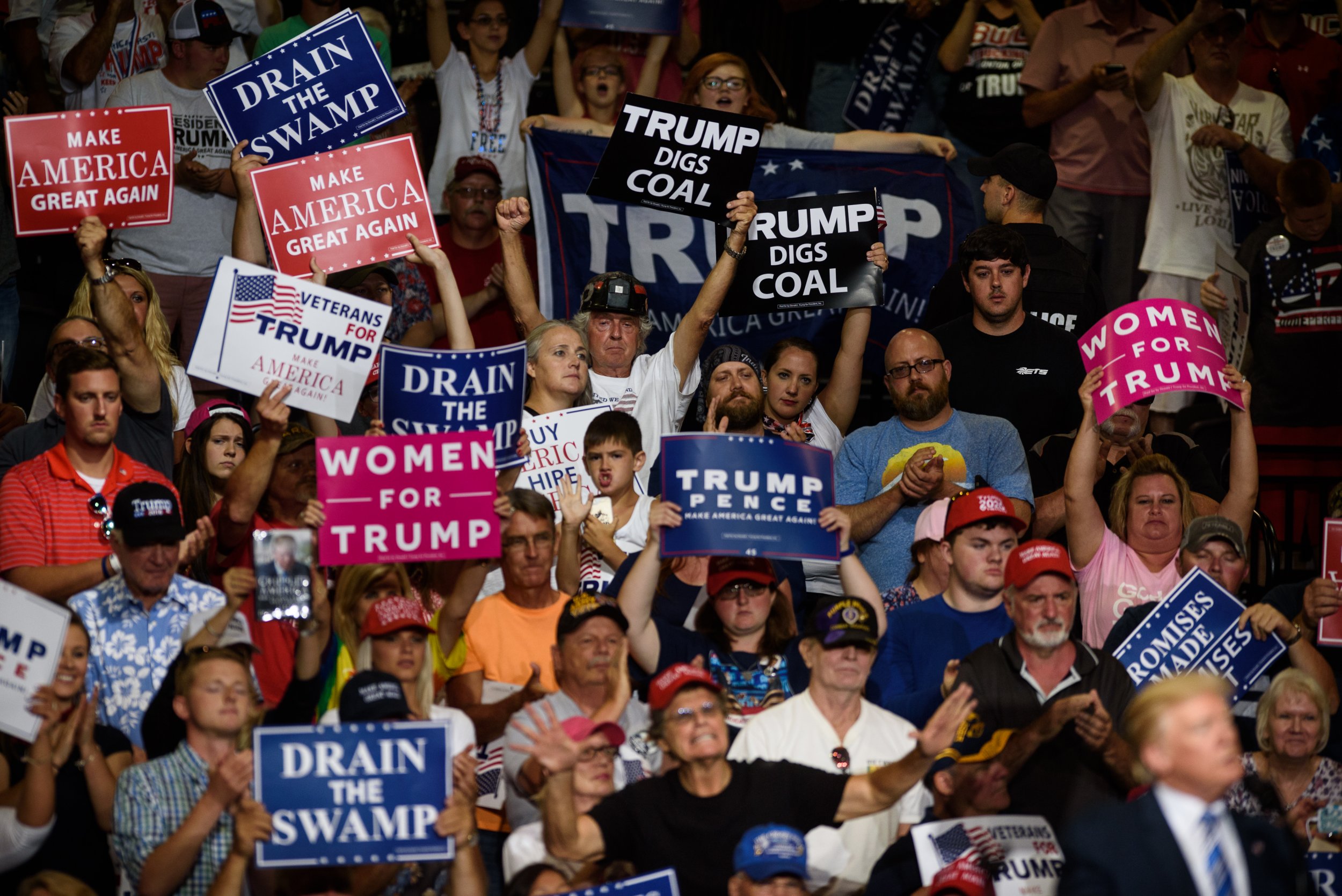 The white supremacist rallies in Charlottesville, Virginia, shouldn't have come as a surprise to anyone witnessing the violence and vitriol on full display at Saturday's publicly permitted demonstration. Similar hate-backed violence has repeatedly erupted at President Donald Trump's rallies—but America's deep-rooted racism existed long before the commander in chief's shocking electoral victory.
Neo-Nazis and the Ku Klux Klan latched onto the Trump campaign during the presidential election season, seeing the Republican billionaire as an ally to their vision of a white nationalist society, one that expels and diminishes minorities the way they did in packed stadiums and enormous arenas nationwide.
Related: How to stop the alt-right's hate and intolerance after Charlottesville
Hate crimes, anti-Semitic incidents and xenophobia have all been steadily rising within the United States for years. At least nine cities saw a 20 percent increase in reported hate crimes over 2016; the nation's capital suffered a 62 percent surge. That followed a nationwide 78 percent increase in 2015 from the year prior, according to Human Rights Watch.
Those rates are set to break records in 2017.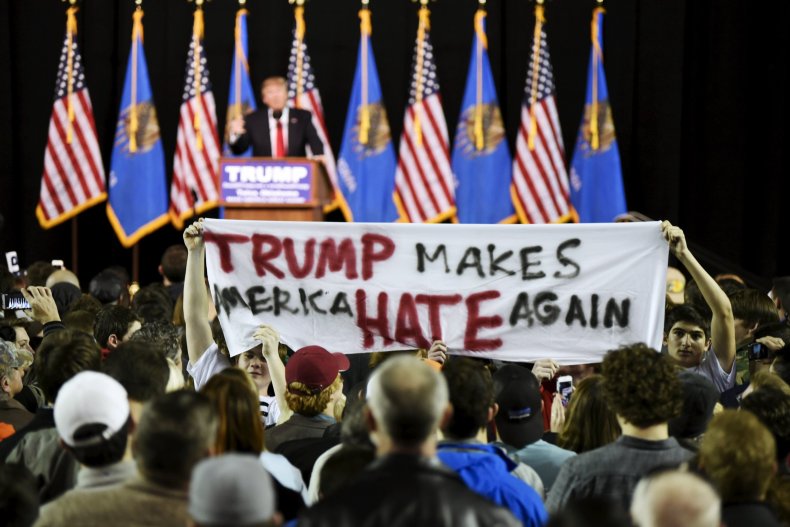 Racists and leaders of the alt-right like Richard Spencer and Milo Yiannopolous "disguise themselves as purveyors of conservative political thought and defenders of free speech," Lecia Brooks, outreach director for the legal advocacy nonprofit organization Southern Poverty Law Center, tells Newsweek.
"But they're just racists, and what they're really trying to do is recruit college students and young people to white nationalism and anti-Semitism. And they love to go places where they think they'll get a lot of media attention," Brooks says.
The only difference after Trump's election, is the same white supremacists wreaking havoc are the ones who believe they have a friend in the Oval Office. White supremacists feel like their animosity toward those considered "other" has been vindicated by his being in the White House.
David Duke, a former grand wizard of the KKK and avid Trump supporter since well before his election, thanked the president for defending those marching alongside white supremacists at the "Unite the Right" rallies over the weekend as "very fine people."
"Thank you President Trump," Duke tweeted after Trump's press conference Tuesday, "for your honest & courage to tell the truth about #Charlottesville & condemn the leftist terrorists in BLM/Antifa."
Spencer, the 39-year-old white nationalist leader who caused uproar after shouting "Heil Trump!" at an alt-right gathering after his election, described Trump's previous statements denouncing white supremacy and neo-Nazis as "kumbaya nonsense," telling reporters, "He sounded like a Sunday school teacher. I just don't take him seriously.… it sounded so hollow and vapid."
Charlottesville wasn't the beginning of a racist movement attempting to reclaim a footing in the U.S., and it won't be the end. Leaders should be taking proactive steps to root out evil and hatred, instead of fumbling for days with how to properly address the racism responsible for taking a life on American soil, Brooks says.
"We need to start making these statements and calling this out well in advance," Brooks says about Trump's comments. "Charlottesville was planned for a month…silence is a part of what normalizes the movement."