Trump's Voter Fraud Commission Doesn't Know What It's Doing, Says State Official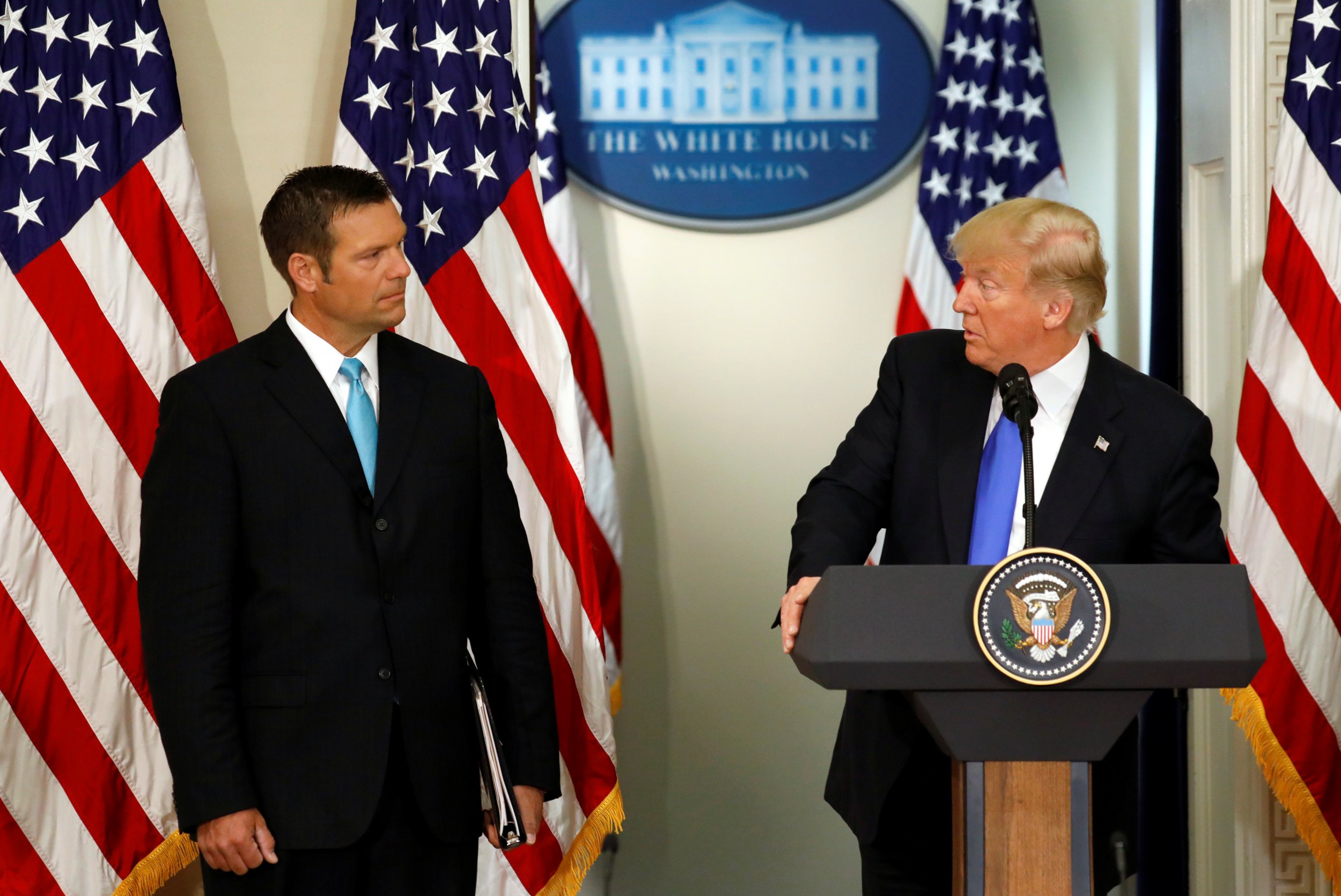 The commission investigating President Donald Trump's claims of widespread voter fraud in the 2016 election doesn't know what it hopes to achieve, said one of its members Monday.
Maine Secretary of State Matt Dunlap, who serves on President Trump's Advisory Commission on Election Integrity, said that he will reject the federal government's second round of calls to states to submit voter registration data to the group.
Dunlap told the Portland Press Herald Monday that he's concerned the commission hasn't made its aims clear and that he's worried about voters' privacy. He is one of four Democrats who sit on the 12-member commission.
"I think it is safe to say I'm probably not going to release anything until we get a better idea of the confidentiality piece and what the commission's goal is going to be exactly," Dunlap said.
Dunlap said he wants clarification on whether the Freedom of Information Act could be used to force the data to become public. The data includes voters' names, addresses, birthdays, the party they vote for, partial social security numbers, and whether they voted in the 2016 and 2012 elections.
Since the 2016 presidential election, President Trump has disputed that his opponent Hillary Clinton secured more of the popular vote than he did. Final tallies showed Clinton with 2.8 million more ballots. Trump won the election with a larger share of Electoral College votes.
Trump has claimed that anywhere between 3 million to 5 million ballots were cast by illegal immigrants, calling into question Clinton's share of the popular vote. Trump repeated his claims of widespread voter fraud in July, stating there were voting irregularities "having to do with very large numbers of people in certain states."
Related: Trump voter fraud probe sparks wave of canceled registrations in Colorado
A 2014 a report by the Presidential Commission on Election Administration said that vote "fraud is rare" in America, and nobody has yet found evidence of widespread voter fraud in the 2016 election.
On July 19 the voter fraud commission's vice chairman, Kansas Secretary of State Kris Kobach, said during an interview with MSNBC that "we will probably never know" whether Clinton won the popular vote.
Kobach said that votes for Trump were also "absolutely" in doubt.
At least 44 states have rejected the commission's full request for voter data and have said that they will not release voters' partial social security numbers because they are private. Other data such as voters' names and party affiliation are publicly available, and 30 states are complying with providing all the information.
Trump has asked whether the states that are resisting meeting the full request are hiding something.
A federal judge in the District of Columbia ruled last week that states can hand over partial social security numbers to the commission without any legal issues.
Kobach called the ruling "a major victory for government accountability, transparency and the public's right to know about the integrity of our elections' processes."
However, the commission's requests for voter data continue to be held up by other legal cases.
On Tuesday another federal judge will hear arguments from the watchdog nonprofit Common Cause arguing that requests for voter data conflict with 30-year-old laws that block the federal government from collecting First Amendment information like party affiliation.
In the meantime, Dunlap said Monday, his office continues to receive reams of phone calls and emails from citizens concerned about their privacy.